Social Media is Important Part of Our Life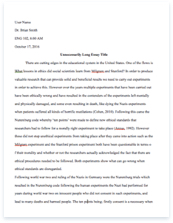 The whole doc is available only for registered users
A limited time offer! Get a custom sample essay written according to your requirements urgent 3h delivery guaranteed
Order Now
Social media such as, Facebook, Twitter, Instagram, Snap Chat and so on have become a normal part of our lives. Many people use these platforms to keep in touch with friends and family. Using social media is fast and efficient for all, something can be posted and when you have a minute you can browse the social media platform and see what has been going on through the day. However, social media can be a dangerous place for young children and teens. Children and young teens should be closely monitored while using social media.
Social media can be a distraction for adults, let alone for children and teens who may need to work on time management and prioritization skills. Age 13 with appropriate adult supervision would be a good age to start using social media. Starting to use social media at 13 gives a sense of individuality and can build confidence. According to the Mayo Clinic, "These networks can provide teens with valuable support, especially helping those who experience exclusion or have disabilities or chronic illnesses. Teens also use social media for entertainment and self-expression. And the platforms can expose teens to current events, allow them to interact across geographic barriers and teach them about a variety of subjects, including healthy behaviors".
Social media helps connect people who otherwise cannot be together. It is a way to keep us engaged with each other while still maintaining other aspects of our busy lives. PEW research center did a survey about teens and social media in 2018 and found that 45% of teens are "almost constantly" online and 44% reported online "several times a day" and only 11% stated "less often". Majority of these online reports have been social media platforms, where people interact virtually.
Some may say that social media for teens is not acceptable due to their maturity levels or possibly even their emotional maturity. Everyone is different and not allowing teens to express themselves will hinder development rather then build them up. With proper adult supervision and education on internet safety, there is no reason a teen cannot have a positive social media experience. "Social media that's humorous or distracting or provides a meaningful connection to peers and a wide social network might even help teens avoid depression" (Mayo Clinic, 2019).
Finally, social media platforms have become a new normal in our lives. Especially now, with COVID-19, social media has been a wonderful asset. It has kept families, friends and even teachers together. In uncertain and scary times where we are not able to be in the company of others, social media has kept us together to continue a certain amount of normalcy in our lives.
Related Topics