Social Issues and the Mortal God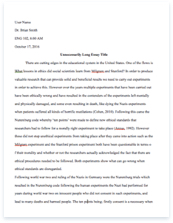 The whole doc is available only for registered users
A limited time offer! Get a custom sample essay written according to your requirements urgent 3h delivery guaranteed
Order Now
The story is about two ex-soldiers, Daniel and Peachy, who resorted to taking over villages in Kafristan. They bribed money from a local ruler, and faced many challenges along the way. In the end, they were still able to conquer many villages. When Daniel survived a through and through arrow, many thought he was a god. Both ex soldiers decided to retain this image so that they can prolong their stay. The natives believed that he was truly a god, the son of Alexander the Great, and worshiped him. Inevitably, Daniel thought we was this god in spirit, and even commanded Peachy to bow before him. He truly wanted to stay.
Soon after, he wanted to marry a "Roxanne", much like what history told. The natives didn't believe that a god can marry a mortal, but Daniel insisted that he did. In fear of death, Roxanne bit him and drew blood. This showed the natives that he was mortal after all. Both men ran to escape the raging natives but was caught. Daniel was told to cross a rope bridge, which was cut down and he fell. Peachy was crucified, and survived until the next day. The natives thought that it was a miracle and he was cut down. He left the valley with Daniel's crowned head in tow, and presented it to their leader, to prove that Daniel accomplished his goal.
            Social issues pertain to matters that affects the people of one community that concerns morality and values. In the story, it was evident that making the people believe that he, Daniel, was a god, just to attain personal missions, was immoral. This is because the people truly believed that the son of Alexander came down to them thousands of years later. However, morality is relative to the culture of the society, and based on observation, the natives believe what their god would say. The deceit of the two foreigners changed a lot of things in how they live in their village. They prayed and worshiped their 'god'. They gave them gold. They allowed them to have the ruling hand in their village.
            For the people of the village, it would be wrong on their part if they oppose the foreigners; because based on their beliefs, gods are the absolute truth. The basis of Daniel's being a god is alone very weak, and the gullibility of the people is relatively low as well, to trust that these men are truly 'heaven sent'. This, however, brought peace to the village, until they found out that they are really just any ordinary human beings; they were mortal.
            There was also the issue of forced marriage. The people believed that a god cannot marry a mortal being. But because they would always believe their god is always right, they allowed the union. From an outsider's point of view, this is definitely a social issue. But from their point of view, it would be a greater issue if they went against their gods.
            To reiterate, social issues are problems and concerns based on the morality and values, given that these are relative to the culture. In the case of the story, the morals and values rely on their gods, and their word and beliefs are changed based on greater 'words', which are from these gods. Society dictates what is good or evil, and if they say that it is the gods who has the last word on what is good and evil, then it is so.
References
Kipling, R. (n.d). The Man Who Would Be King. Retrieved December 12, 2007, from http://www.gutenberg.org/dirs/etext05/8king10h.htm.
Related Topics