Sm Prime Holdings and Bench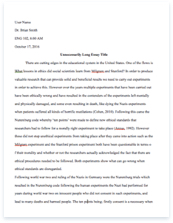 The whole doc is available only for registered users
A limited time offer! Get a custom sample essay written according to your requirements urgent 3h delivery guaranteed
Order Now
Ben Chan is a prominent Chinese-Filipino entrepreneur who is the founder of the Philippines' largest clothing chain, Bench, under the trademark Suyen Corporation. With his world class fashion style and hardworking ethic, he has expanded the Philippine clothing chain into international markets including China, the land of his forefathers. He is dubbed as one of the most prominent people in the country as mentioned in the Philippine Tatler's list of Who's Who of the Philippines. Ben comes from a very dynamic family of serial entrepreneurs. He is the son of Chan Lib, a Chinese immigrant. Together with his wife See Ying, Chan Lib established Liwayway Marketing Company, which soon became the country's leading starch supplier due to its famous flagship product Liwayway Gawgaw (laundry starch). It primarily specialized in repacking of flour and coffee products. In 1966, the business was converted into a corporation, as it expanded into the distribution of pomade, candles, candies and sauces. By 1974, under the second generation management headed by Ben Chan's brother Manuel Chan, LMC diversified into the manufacturing of snack foods such as "Oishi Prawn Crackers" and "Kirei Yummy Flakes."
Ben's brother Carlos Chan founded Liwayway (China) Company, Limited which has become a salty snack powerhouse in mainland China. Ben was schooled in Manila, but moved to San Francisco for an interior design course. It was there where he immersed himself in design and art. Upon his return from the US, he established Dimensione, a modern furniture store and Finale, an art gallery. In 1987 he started a small T-shirt shop in Manila's SM department store. His t-shirts were known for its affordable prices and distinctive style. It would eventually become the beginnings of Bench, the fashion clothing line, under the family owned Suyen Corporation. In 1994 Bench opened its first fashion store outside the Philipines in Al-Khobar, Saudi Arabia, soon followed by its first in Shanghai, China. A store soon followed the following year in Kuwait. In 1997 Bench pioneered the first underwear show in the Philippines. In 2002 the show would set a record by attracting 25,000 to its Underwear Show.
By 2007, on its 20th anniversary, Bench had established stores in Eaglerock, Los Angeles, Riyadh, Saudi Arabia, Bahrain, Guangzhou, Xian, and Dubai, on its road to global retailing. China remains its primary focus with more than 27 company stores and 19 franchises. Recently Mr. Chan has dabbled in philanthropy, establishing the Wear Your Conscience Project with Photobook for the Sa Aklat Sisikat Foundation. Bench is a leading lifestyle and fashion chain in the Philippines. The trademark is derived from the acronym of the founder's first and last names (Ben Chan). From its humble beginnings, the t-shirt offerings expanded into a whole lifestyle store, offering Fix Salon for hair products and services, stationary linePrescribe(r), Bench Brats for teenagers, Bench Body and Bath specializing in bath and fragrance products, and now HerBench offering a complete women's line, including fragrances and cosmetics. Management of the company is shared with Chan's brother-in-law Virgilio Lim who develops systems and operations, while sister Nenita Lim handles finance. Chan devotes his energy to the creative side. Celebrity endorsers
Bench was the first company to value the concept of celebrity endorsers and image models. In 1988 with its first dedicated Bench boutique, Ben Chan hired a then young up-and-coming actor by the name of Richard Gomez as its first image model. As Gomez's fame increased, so did Bench's, paired with increasingly large and beautiful images of Gomez along highways and malls in the Philippines. Other endorsers have included Gomez's wife Lucy Torres, models Marc Nelson and Borgy Manotoc, as well as actors Diether Ocampo andRichard Gutierrez. Besides beautiful young image models, Bench has also been one of the pioneers in featuring more mature endorsers, including National ArtistBenCab, socialite Marixi Prieto, and Congressman Teddyboy Locsin.
Internationally known Chinese supermodel Lu Yan, the runner up in Cosmopolitan World's International Super-Model Competition held in Paris, was selected by Bench to be the image model of Bench in China. In 2003, Asian superstar Jerry Yan became its image model in Asia. Actor-singer Peter Ho was hired in 2005 and the following year actress-model Qu Ying was hired as the chain's female endorser in China. Bench's forays into both print and TV advertising have created waves. One of its first TV commercials, "A Day in a Sculler's Life" created in 1991 by Ricky Toledo and Chito Vijandre featured no voice over nor copy. It depicted the image model rowing stylistically to the sound of Chopin's "Claire de Lune." Its conceptual daring was rewarded with a Best in Cinematography Award at the Philippine Advertising Congress.
VISION
To be a recognized world brand among the best world brands.
MISSION
When we create, we inspire,
When we make, we innovate,
when we lead, we serve.
ABOUT BENCH
Beginning in 1987 with a small store selling men's t-shirts, Bench grew at an unparalleled rate by being the pioneer in the use of celebrity endorsers, television and giant billboards to propel a fashion brand that offers premium quality products at affordable prices. To date, Bench has grown to include a ladies' line, underwear, fragrances, housewares, snacks, and a wide array of other lifestyle products, with the distinction of being present in virtually every retail space in the Philippines, and with a worldwide network of stores and outlets, reaching as far as the United States, the Middle East, and China. As it sliced through demographic divisions — age, gender, socioeconomic status — a stirring slogan, "Bench is forever", became the company's abiding creed.
Birth of Bench
Chan was built through hard work and perseverance, his first job being to guard the ticket box office of a drive-in movie in San Francisco. He stayed there for 4 years and realized the value of life and money. He decided to move back to Manila after considering his mother's advice in making a fortune back home. His brother Carlos was the man behind his business skills. He first started designing accessories for Chan C Brothers and eventually into designing furniture. His first business venture, Dimensione was born. Not so long after, his sister, Nenita Lim, initiated to go into an apparel business. His sister first opened a children's boutique named Suyen at the designer's display area in Harrison Plaza. It was quite a success and got the opportunity to tie up with SM Group and opened a concession at their department store in SM Makati.
This gave him the idea to design a line for men having t-shirts and jeans in mind which eventually became Bench in 1987 under the family owned corporation, Suyen. Chan's motto through Jonathan Swift" Vision is the art of seeing the invisible", this made him perfect the craft of fashion. He started his vision through choosing T-shirts to be marketed because he wanted the basic white undergarment to become a fashionable outerwear. The first store was opened in a corner of an SM Department Store. In 1988, the first boutique was opened in Park Square. The apparel became a success and hired an actor to be its first endorser, at that time Richard Gomez was on the limelight. This captured the eyes of the masses and gained customers metro wide. In 1989, Bench became available nationwide, not only that it produces clothing apparel but thought of venturing into cosmetic line.
By 1990, bench cosmetic product was launched. Various recognitions were accepted and so in 1993, Her Bench was introduced to go together with Bench, for women. Bench success was on its way, in 1994, the very first franchise store in Saudi Arabia was opened. Its doors were opened globally, at the same year, it opened its very first outlet in Shanghai, China. By 1995, another franchise was in Kuwait. Aside from Bench, his furniture store, Dimensione was incorporated under Forte Showroom Corporation in 1996. The continued success of Chan's business was unstoppable, thus, opening a personal exchange store, PCX opened its first branch in 1997. After years of fashion innovations, Suyen Corporation opened another clothing style under the brand name Human in 1999 and snacks still under Bench, which were called Bench Bytes such as marshmallows, candies and popcorn within the same year. Bench expansion
In 2001, as the corporation expanded, Bench opened Bench FIX Salon, a chain of beauty hubs for public. Together with this, B/ Connected Internet Café were opened giving the latest state-of-the-art computer technology. The first Bench Body boutique opened its first branch in 2002, Bench also opened a store in Shanghai. China and lastly, Suyen Corporation brought in a new clothing line, Celio, a French menswear brand. In 2004, Thai fashion entered the scene through the brand name Greyhound and the company acquired Kashieca, a famous fashion chain. As Bench stores continue to grow, it was in the same year that 2 stores in UAE opened, one in Dubai and one in Abu Dhabi. They also opened 2 other franchises in China, one in Hangzhou and one in Xian also Superbench, the largest Bench boutique in history was finally opened in Market! Market!
Mall. These are all the achievements of the maverick himself, through his hard work, pains, devotion and love for fashion that the company became globally competitive in the industry. He never stops believing. Last 2007, Bench marked its 20th year in the fashion world, together with the stores which have been established globally another store was opened in the United States in Eaglerock Los Angeles. Chan's vision was to compete globally carrying the name Bench and proudly states that it's a Filipino brand. It came to a reality as it is now one of the most recognized brands in the market. Not only to compete but to bring in foreign products such as Aldo, Charles & Keith, Celio, La Senza, The Face Shop, Chaps, Pedro, Fox and Lyn into the Philippine market.
Related Topics