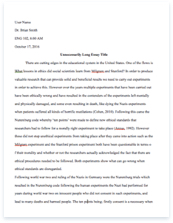 The whole doc is available only for registered users
A limited time offer! Get a custom sample essay written according to your requirements urgent 3h delivery guaranteed
Order Now
1.1.1 Vision and Mission statement
Vision statement for Sime Darby is to be a leading multinational coorperation delivering sustainable value to all stakeholders. Sime Darby's Mission is they are commited to developing a winning portfolio of sustainable businesses and they also subscried to good coorperate governance and high ethical values. Therefore, they continuously strive to deliver susperior financial returns through operational excellence ang high performance standards and provide an environment for our people to realize their full potential. (vision,mission,2013) 1.1.2 Objectives
Sime Darby making profits to maximize shareholder value and for future growth. They conducting business in accordance which all applicable laws and legal requirements . they also being a good coorperate citizen and supporting nation-building as will as supporting the local communities in which Sime Darby operates and ensuring a sustainable future for all stakeholders. (Objective,2013) 1.1.3 History
1.2 Assignment objectives
1) To define management functions
Management is the process of reaching organizational goals by working with and though people and organizational resources.(management,2008) Management has the following 3 characteristics:
It is a process or series of continuing and related activities. It involves and concentrates on reaching organizational goals. It reaches these goals by working with and through people and other organizational resources.
2) To identify and briefly explain management functions of organization 2.0 Findings
2.1 Planning
Planning involves choosing tasks that must be performed to attain organizational goals, outlining how the tasks must be performed, and indicating when they should be performed. Planning activity focuses on attaining goals. Managers outline exactly what organizations should do to be successful. Planning is concerned with the success of the organization in the short term as well as in the long term.
2.2 Organizing
Organizing can be thought of as assigning the tasks developed in the planning stages, to various individuals or groups within the organization. Organizing is to create a mechanism to put plans into action. People within the organization are given work assignments that contribute to the company's goals. Tasks are organized so that the output of each individual contributes to the success of departments, which, in turn, contributes to the success of divisions, which ultimately contributes to the success of the organization. 2.2.1 identify the types of departmentalization
2.2.2 Define of Function
2.2.3 Advantage and Disadvantage of function
2.3 Leading/ Influencing
Influencing is also referred to as motivating,leading or directing.Influencing can be defined as guiding the activities of organization members in he direction that helps the organization move towards the fulfillment of the goals. The purpose of influencing is to increase productivity. Human-oriented work situations usually generate higher levels of production over the long term than do task oriented work situations because people find the latter type distasteful.
2.4 Controlling
Controlling is the following roles played by the manager that is gather information that measures performance, compare present performance to pre established performance norms, Determine the next action plan and modifications for meeting the desired performance parameters and controlling is an ongoing process.
3.0 Conclusion and Limitations of Assigment
3.1 Conclusion
3.2 Limitation of assignment
References
Vision, mission and objectives(2013), retriered july 23, 2014 from http://www.simedarby.com/Vision_and_Mission.aspx http://managementinnovations.wordpress.com/2008/12/03/define-management-its-functions/ (cari link POLC)
Related Topics