Short Interview on Street Children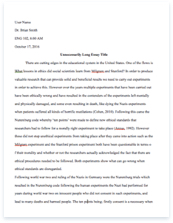 The whole doc is available only for registered users
A limited time offer! Get a custom sample essay written according to your requirements urgent 3h delivery guaranteed
Order Now
Street children are found in many parts of the Philippines. This interview was done specifically in Dumaguete City, Negros Oriental. Street children can be seen in the Quezon park of this city. The ones interviewed are aged 7 and above. They are loitering in the park and on the street. They ask anyone that passes by for "Pinaskohan" especially now, since it's already Christmas season. They tend to follow the person they asked for "Pinaskohan" until they either get something from that person or they find another person to beg for money. They are mostly seen as beggars on the street.
When I asked them where they live, they would say anywhere or point to some place where they would spend the night. As to their answer, I can tell that they don't have a permanent place of residence and would stay wherever they seem to go. Looking at them at such a young age, I wondered where their parents might be so I asked them where their parents are. They pointed to their mom, who was carrying a child and at the same time begging for food to eat. I then asked them where their father was. They simply replied my question with an "I don't know." or an "I don't have one." It seems that they were left behind and thus, their mom as a single mother.
I also asked them how regularly do they eat and where do they get food to eat. They said that they dig in the trash bags, trash bins, or asks food from the people around. They also told me that it's not everyday that that they can grab a bite. I can tell from the look on their faces that there are times that they starve for food and just sleep it away. They clearly lack nutrients their bodies are looking for. I asked them whether they feel fear loitering near the road. They answered with a simple "Anad na mi." It seems like they aren't scared to be sideswiped by the vehicles around especially when they suddenly crossed the road.
This interview stopped there because they just ran away and started begging for food and money. Through this short interview, these street children, including their parent(s), are dependent on what they beg for in order to survive. They would go near anyone and start begging and will leave that person alone whenever they received something or when they feel that it was useless and go run to the next person to beg for.
Related Topics