Sephora Business Overview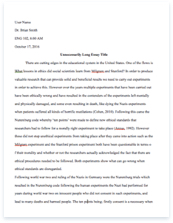 The whole doc is available only for registered users
A limited time offer! Get a custom sample essay written according to your requirements urgent 3h delivery guaranteed
Order Now
Sephora is a powerful beauty presence in the world. It was established in 1969 by Dominique Mandonnaud in France and owned by Louis Vuitton Moet Hennessy, the world's leading luxury products conglomerate, in 1997. (SEPHORA1)With a new concept of free access to the product, the "open space" store became popular around world. Also, under Louis Vuitton Moet Hennessy, Sephora expanded more quickly and about more than doubled its number of stores. After successful expanse, Sephora began move its target to the whole international market. Now, Sephora offers more than 8,000 products and 250 brands of perfume and cosmetics. It operates about 1300 stores in 27 countries, including over 300 stores around North America. Sephora USA was established in New York in 1998. Then it became one of the fastest growing retailers in US. Now its North American headquarters is located in San Francisco and corporate office is in New York and Montreal. Sephora also launched its website, Sephora.com in the US in 1999 as one of the foremost beauty site in the world.1 SWOT Analysis
Strength
Branching of Louis Vuitton Moet Hennessy (LVMH), Sephora holds well relationship with suppliers. Negotiation with those suppliers cannot be a problem to Sephora. Price is not the competition advantage of Sephora so that the sales profit can be ensured. For instance, the good relationship between Sephora and Lancôme make sure the latest products of Lancôme have to be sale in Sephora at least 6 month before other retailors under the condition of no lower price than other retailers. Also Sephora won its private label, which helps consumers recognizes. With the self-service environment, customers can test as many as they like. This leisure way can attract more customers and being a competitive advantage to departments. Weakness
Lacking of advertisements is the biggest problem for Sephora, which brings low brand recognition among consumers. No price competition advantage can be another issue. Because of long-term relationship with suppliers, Sephora always sell unique style product but with no difference or higher price than drug stores. Opportunities
Sephora presents a growth stage in business lifecycle so that there will be several opportunities in the future. Besides some common views, such as developing an extensive line for men's skin care and introducing green cosmetic products, another big opportunity is brought by the shifting demographics. It shows between 2005 and 2015, there exit 10.3% increase in females who will 18-year-old and up. And the increase between ages of 45 and 65, which indicates the baby boomers, is about 14.6 %.( Mintel2) It means market of Sephora has potential changed. Additionally, the increase in minority populations in the US is good opportunity for Sephora. At the same time, all these opportunities will impact the business strategy. Sephora need new solution, which will be mention in the following parts, to adapt to the new environment. Threats
Obviously, high-level products retailors such as Sephora will always be threatened by mid-price retailors especially during recessions. Also, the competition from generalist brands and ultra-specialist brands cannot be ignored. For instance, MAC Cosmetics is the direct competitors of Sephora. They offer nearly similar products so that consumers with low loyalty will choose by distance, cost or other preference. Business Opportunity & Business Process
According to the SWOT Analysis above, Sephora may get opportunity with shifting demographics, the primary market shifts from baby boomers to Generation Y and Generation X. But the threats from competitors also can lead customers move to the other side. To build a group of loyalty customers is essential for Sephora to maintain and expand market share. As response, Sephora began its customer loyalty program in 2003. This primary enterprise marketing tool help Sephora identify customers and their preferences. Although the loyalty card program can find a group of repeat in-store customers, Sephora still need to face with rapidly changing consumers, including the age, fashion trends, concentrates and so on. It seems the data base become huger and huger. In order to enhance competitive position and capturing market share, Sephora need to find a functional and efficient tool to place customer at the core of its business process.
With the improvement of business infrastructure from technological innovation, more and more companies use IT or MIS to develop lower costs and higher profits. (KROENKE, Chapter 13) It is also essential for Sephora to look for an information system that helps establish rapid response system to gather customers' purchasing and needs. Additionally, enhance a productive workforce, including control employee scheduling, time sheets, pay roll, can be another driver that improve competence. Standard and efficient workforce can maintain a high-level customer service with maximum levels of outputs and efficient labor characters. Information System & Technology Application
Outsourcing Information Technology
Team with Neolan's SPSS
Sephora established its customer loyalty program by using free membership cards, which save consumers' information and purchase habits. Consumers can use one card both shop in-store and e-store. In order to maintain orders to be measured all in good order without confusion, Sephora needs a more efficient and huge capacity data house. Outsourcing Information Technology keeps Sephora can utilize the most information systems. Sephora selected Neolane's enterprise marketing software solution and SPSS Clementine data mining technology to meet its needs for an effectiveness of marketing campaigns.
The SPSS (Carver4) can help Sephora update marketing data daily and predict customers' purchase behavior, eventually allow managers to increase loyalty and revenue from each customer. Through the outsourcing IT, Sephora may directly monitor the sales and trends. To be specifically, Sephora can find out whether customers using membership card, where to use, in-store or online, which brand is popular, how much customers spend and other similar marketing information. By using SPSS, Sephora gather information across all customer touch points, such as mail, email, SMS, service calls and so on.
Continuous implementation of SPSS allows Sephora to build key performance indicators (KPIs), which based on purchase behavior, in order to increase ROI. (Neolan5) "Since deploying Neolane with SPSS, Sephora has recognized productivity gains of 70 percent for the creation and execution of direct mail campaigns, doubled response rates without increasing spend and reduced campaign analysis time from five days to one," reports Marouani, "We're very pleased with the results." (Neolan6) Implementation of SAP Solution
Besides using SPSS to measure and report results efficiently among cross-channel market, consolidate customer data cross different touch points, Sephora need concentrate internal management either. In other to get a high level of customer service, Sephora decided utilizing the information system, which allows maximum levels of outputs, scheduling the right amount of employees to work at the most efficient time possible. In order to support the strategy mentioned above, Sephora shoes the SAP for Retail solution portfolio. "We believe that technology offers a clear-cut competitive advantage. This is all the more important for us given that one of our competitors with 600 stores in France enjoys greater sales visibility than we do. An information system will help us bridge that gap by creating closer relationships between us and our customers, with direct marketing playing a major role."
Denis Levy, IS director at Sephora,said. (SAP Group7) This information system is used for enabling the implementation of identical process, which can be an enterprise resource planning (ERP) solution. This information systems focus business methods around customers, which helps Sephora set itself in an aggressive position. By implementing SAP into material management, financial, sales and distribution and other related segments, Sephora created a direct marketing relationship with potentially lower costs and faster inbound and outbound logistics. It also helps Sephora target plans around the consumer-where profit is obtained. "We have been successfully using POS software from SAP to maintain a high level of customer intimacy," said Janet Hanson, the CIO of Sephora. "Furthermore, the system is easy and intuitive for employees to use, again resulting in better customer service." (SAP8) SAP information system helps provide a rapid, risk-free, and low-cost structure for Sephora with more space considering growth opportunities than before.
Dominate Completion with MIS and IT
What can be seen is Sephora has gained a large share of the cosmetic retail market by using outsourcing information technology to update obsolete information systems. In addition, Sephora has maintained a strategic advantage through clever manipulation of MIS, which help ensure an effective enterprise resource planning solution. Realistically, the future fate of Sephora can be summarized into one simple word: adaptation. It is essential for Sephora to incessantly adapt, optimize, strategize and recreate operations to establish competitive advantage over other competitors. Obliviously, information system and information technology revolutionize the whole company during the competition.
Related Topics