Segmentation and Target Market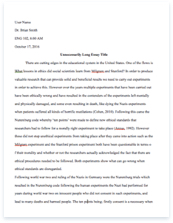 The whole doc is available only for registered users
A limited time offer! Get a custom sample essay written according to your requirements urgent 3h delivery guaranteed
Order Now
Marriott International, Inc. was founded by J. Willard and Alice Marriott in 1927 and has been a leading hospitality company for over 80 years. It has more than 3,900 properties, 18 brands, and associates with its headquarters in Bethesda, Maryland, USA. The company boasts of revenues of nearly $13 billion in the fiscal year 2013 and is expanding globally. This paper specifically discusses the market segmentation, targeting and positioning strategies of Marriott – Marriott Hotels & Resorts, Courtyard by Marriott in the Asia-Pacific marketplace. Asia-Pacific is expanding exponentially for the hospitality industry and Marriott has bright prospects in this region. China has proved this in the past 30 years by being a prime example of how the economy of the nation has developed due to the hospitality industry.
Marriott is aware of the potential market in Asia-Pacific region and how rapidly the hospitality industry is growing there. Marriott International, since 1989, has grown leaps and bounds in expanding its properties and in Hong Kong alone 32 hotels have sprung up throughout the country (Marriott International, Inc. Corporate Headquarters, 2008). Tourists choose hotels not just to stay and eat but also for the location, category of the hotel, and the services that are provided in the hotel. Their needs and wants are unique and target marketing for hotels has become micromarketing. The industry needs to adjust according to the location, culture and diversity of the place and also needs to provide tailored services to its guests – individualized marketing. Segmentation
Segmentation of consumer markets for the hotel industry involves geographic as well as behavioral segmentation. Thorough analysis of the market opportunities of the region will lead to evaluation and segmentation of whether the business is viable for that particular region. Market segmentation is the dividing of a one market into smaller market segments. The reason this is done is to make it easier to address the desires of smaller groups of customers. This in turn allows the company to sell products, or in this case of Marriott its services according to each groups requirement and needs. A segment typically represents a group of people who have similar characteristics. These characteristics include gender, region, age, lifestyle, income level, and many others. Marriott has recognized that Asia-Pacific market is developing and has immense opportunities but not all of the segments are profitable. Customers in the Asia-Pacific region are looking for western amenities in the hotels, especially those who are in the higher income bracket, they demand higher and more luxurious facilities with delightful amenities and are willing to pay the price for their demands. Due to this, most hotels change their policies to foreign investors for a better environment.
The others strata of people who require basic luxuries are middle income segments and Marriott has various resources to cater to both and are developing the middle luxury segments in order to reach out to more people. Marriott group is a big chain and the company used differentiated marketing technique for micromarketing and target its market segments. The different brands of Marriott in the Asia-Pacific region are – The Marriott, JW Marriott Hotels and Resorts, Renaissance, and the Courtyard Marriott. The target market segments are different too – The Marriott is an all service hotel brand for guests seeking inspiring experiences and luxurious amenities. JW Marriott Hotels and Resorts are an extension of the luxury brand which target guests who demand higher care and personalized services whereas the Renaissance hotels target guest who are in for a holiday, enjoyment and relaxation. Courtyard is designed to meet the needs of the business travelers who desire high quality lodging experience along with basic needs that most value hotels provide at moderate pricing.
Marriott created various tiers for its customers because it understands the elements and needs of its customers. Customers can be categorized based on their needs that is some are looking for luxury, others are seasoned travelers, a few other belong to high income bracket and they may be looking for luxurious amenities and services which they are willing to pay for. Some belong to the middle income, upper-age group bracket, some are business professionals, and some others are singles. One must not forget the special occasions that Marriott caters to such as weddings, reception, upscale business meetings etc. Customers belong to all these different categories with different needs for style and comfort. The different tiers that all of these full service hotels and resorts provide are consistent, dependable and genuine throughout the region and provide caring experiences to the guests on their terms.
All of these quality services have created the Marriot brand synonymous with exceptional quality, service and value which has led the company to reach its growth throughout the various segments of Asia-Pacific region. With worldwide fame and popularity, Marriott is inspired to achieve greater brand positioning with better performance and achieve its goal to win over its clients' accolades by providing great experiences and combining this strategy with the brand's unwavering commitment to operational excellence. This will solidify their position in the industry and will continue to lead. Research on all of these various aspects of marketing segmentation, targeting and position of the company proves that Marriott is aware of the market situation and is successfully applying the marketing strategies and tools for its expansion and continued growth. Psychographic, Behavioral and Demographic Characteristics
Developing a marketing strategy is an important tool to understand the company's target customers. This helps to understand and communicate with the customer base and translate their needs effectively. The two major strategies of segmentation are concentration and multi-segment strategy. Concentration strategy focuses or concentrates on a set group of consumers who are limited and will use that brand. For example the manufacturers of BMW cars are concentrating on customers who prefer high-end cars and will focus their energies in the luxury segment of the car market. They will give complete attention to customers who prefer to buy the car for the status symbol and brand image that BMW carries and so the manufacturer will choose to focus all of their efforts on a single segment. If BMW chose to use a multi-segment strategy they would be marketing to every car user not for brand image alone but purposes such as cars that are used on a daily basis by the working class for mileage, reasonable pricing and other such practical aspects, this will not help BMW maintain their brand value which may be affected and diminish in value. BMW has defined its market and it's product as a luxury brand, high-end car and that is the strategy they continue to concentrate on.
Reaching out to wider consumers in the market is possible through segmentation. The segmentation has to be done based on various characteristics such as psychographic, demographic, geographic and behavioral. These characteristics define the market's audience and form the basis for the product. There are various ways that market segmentation is possible but an ideal situation would be a segment that is measurable, profitable, reaches out to a wide consumer base, homogenous to internal market, heterogeneous to external market and is stable, consistent to fluctuations in the market. It should at the same time be cost-effective to enable a response from various consumers in the market and perfectly determines a marketing mix. Marketing mix is synonymous with the four P's – price, product, promotion, and place and is crucial in determining the brand's unique selling point. Market segment is different from marketing mix. Market segment divides the entire market that is being targeted into subsets which primarily is based on the needs and wants of the consumer.
Each subset in the category has a common application based on the services that are relevant to that subset category. Psychographic segmentation uses psychology and demographic to get a better understanding of the consumer, it can be called a science since it tries to target its' consumers based on their desires and dwells into the psychology of the clientele. Also, psychographic segmentation is the division of the market into subsets based on the lifestyle, personality, values, and social class of the consumers. People living in Beverly Hills will live in JW Marriott rather than the courtyard because psychographics indicate that individuals are accustomed to a certain lifestyle and will choose accommodations that they are used to. Geographic's indicate that in metropolitan cities have more luxury hotels e.g. New York, London, Paris than in small towns such as Buffalo or Montana. Demographics include income, religion, and culture – different tiers of hotels which are primarily contingent upon the needs and desires of the consumer. Marriott has a tier for every income within its organization and also caters to the services for different age groups. It is mindful of what the customer wants – pleasure/leisure or business and suit the needs of the consumer accordingly.
Behavioral segmentation is based on brand loyalty, frequency of usage status with rewards and upgrades such as free nights, upgrades provided to its loyal customers. These programs appeal to consumers who are encouraged to book Marriott and show their loyalty to the chain due to the benefit programs. Added to this Marriott provides amenities such as gym, pool, technological services which appeal to the consumers. Therefore, it can be concluded that Marriott uses multi-stage segmentation and branded their name for distinctive target markets. All of Marriott's clientele whether it be shoppers who are budget conscious or shoppers who are elite and can afford to be big spenders, travelers on business trips or families that are vacationing, Marriott has managed to create its unique brand identity and continues to satisfy their customers with great promotions and services such as spa packages, couples retreats, corporate conventions, weekend getaway promotions including arranging tour packages. They have reached out worldwide by allowing customers to check-in through their smartphones and cutting down on wait time, these amenities attract clientele. Although there can be further improvement in online marking portal and improve difference between business and upper scale consumers. Brand Positioning Statement – "We Pursue Excellence"
Marriott's core values reflect upon putting people first and catering to people around the world with integrity. Undoubtedly Marriott has expanded significantly worldwide and in spite of their growth and reputation, they have not slacked back in following through with their beliefs all over the world. They continue to believe in putting the customer first, continue to pursue excellence, continue to embrace changes that are required as and when needed, integrity is a part and parcel of their modus operandi, and serve the world through philanthropy and charities. Marriott has worked hard to garner its' reputation of serving people. J. Willard Marriott's original goal for his business was "good food and good service at a fair price", this is continuing and we can easily attribute and give a positioning statement "We Pursue Excellence" to Marriott.
It will not be an overstatement if Marriott can be credited for the changes and improvised hospitality industry due to their zeal of accepting challenges and catering to customers' changing needs with innovative brands, locations and great guest experiences. Marriott has not compromised in their standards both ethical and legal and this is justified in their day-to-day business conducted and their employee policies in all their chains. They are sensitive to environmental programs and are committed to human rights and social responsibility by serving the underprivileged through philanthropic programs. Marriott has reached out for causes all over the world, issues such as wellbeing of children, environment, workforce development, and eradication of poverty are addressed and contribution towards these issues are part of Marriott's causes.
References
Marriott International Inc. (2008) Marriott Hotels & Resorts Retrieved from http://www.marriott.com/marriott-hotels-resorts/travel.mi Marriott's market segmentation Retrieved from https://www.boundless.com/marketing/consumer-marketing/market-segmentation/developing-a-market-segmentation/Core Values and Heritage of Marriot Retrieved from http://www.marriott.com/culture-and-values/core-values.mi
Related Topics