Search For My Tongue by Suyata Bhatt and Hurricane Hits England by Grace Nichols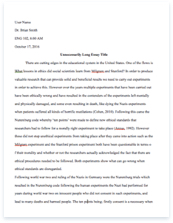 The whole doc is available only for registered users
A limited time offer! Get a custom sample essay written according to your requirements urgent 3h delivery guaranteed
Order Now
The ideas about culture in Search For My Tongue, is that the poet feels that she losing a big part of her culture, her language. We see this in line 2 she says "I have lost my tongue" The words she uses to express her feelings are quite dramatic in that saying she has lost her tongue, makes the reader feel that has misplaced her tongue and it cannot be found. In Hurricane Hits England the poet says 'I have lost my mother tongue'.
In Hurricane Hits England the poet says 'my sweeping back home cousin' the unusual weather in Britain makes the poet feel like she is back in the Caribbean. Both poets feel they have lost something which is very important to them, both feel that they have change to fit in the society they are now living in. For example Search For My Tongue the poet feels she has lost an important part of her culture, we see this in lines 36 – 38 she writes, 'Every time I think I've forgotten, I think I've lost my mother tongue, t blossoms out of my mouth' by using the words forgotten and lost Suyata Bhatt states she has lost her mother tongue forever she uses these words to make the feel that her mother tongue can never be found again, these words also give the impression that she is sad and regrets losing her tongue. However in line 38 she starts to realise that she has not lost her tongue, the words blossoms suggest that her language has come flowing out of her mouth and now she has realised she has not lost her language.
Similarly in Hurricane Hits England, Grace Nichols misses the Caribbean, but the hurricane in England reminds her that, 'the earth is the earth is the earth. ' This means that no matter where she is, she still is herself and nothing can take that away. Therefore we can see that both poets use the last lines of their poems to create a positive feeling at the end. Both poets use different poetic methods to reveal their idea and feelings.
Suyata Bhatt uses extended metaphor; this can be seen in lines 10-14 when she writes And if you lived in a place you had to speak a foreign tongue would rot, rot and die in your mouth until you had to spit it out. ' She compares her mother tongue (Gujarati) to a dying flower, the metaphor works well because it creates a strong mental image in the readers' mind, that even through this beautiful flower is rotting and dying, but if you give it a little care and love, the flower will come back to life. Whereas Grace Nichols uses personification in lines 5 & 7 she writes 'It gathering rage…
Fearing and reassuring' in theses lines she gives the wind very strong human qualities, she describes the wind as if it angry and looking to destroy every thing in its path, this poetic device is effective because it makes the reader think as the wind as something to be afraid of. In conclusion both poets express similar feelings on culture; they both feel that they are losing a big part of their culture. Both poets use different poetic devices these effects on the reader.
Related Topics