Samsung's Operations Management Critical Analysis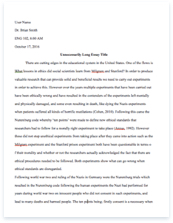 The whole doc is available only for registered users
Pages: 11
Word count: 2636
Category: Samsung
A limited time offer! Get a custom sample essay written according to your requirements urgent 3h delivery guaranteed
Order Now
Executive Summery
Samsung Electronics Co. Ltd is one of reputed and leading companies that produce innovative and revolutionary smartphones. This study critically evaluate Operations management decision areas related to Quality Management, Supply Chain Management and Inventory Management of Samsung Electronics Co. LTD. 4V configuration is carefully compared with Apple Inc. which is the leading competitor prevailing. Improvement to operational performance is suggested to strengthen the weaknesses identified through the evaluation to enhance the capabilities of the company to gain more profits.
Evaluation is based on the data published by credible resources which are being publications by the company, Journal articles and reports as per the guidelines of the university with references from the reading list and MSc Toolkit on Operations management. Key observations found were concentrated mainly on gaining the trust of the customer and enhancing customer satisfaction which are broadly explained and discussed. By this critical evaluation, it's desired to point out the loopholes in the operations management of Samsung and expected to strength them there by the company can make better sales to increase their profits and customer base.
Introduction
Samsung Electronics Co., LTD; a South Korea based tech giant producing consumer electronics, providing IT & mobile communications and device solutions. The name Samsung introverted in to the society due to the different perspective they made the customers to feel with their mobile devices.
Strategic decisions and actions needed to shape the character, intentions and activities of the operation of the company is formulated by the Operation Strategy (Slack 2016). The desire of Samsung to responsibly deliver new products and services, creating economic social and environmental values has paved their operation strategy to hold strong in Research and development, Procurement, manufacturing, Logistics, Sales and Aftersales aspects. It is best depicted with recent developments introduced; the QLED 8K TVs, Foldable mobile phones, revolutionary mobile cameras, 5G commercial network equipment etc. (Samsung 2020).
In 2016, a stain on the company's reputation was placed by Note 7 battery fault. Samsung made it an opportunity to be better and gain more customer satisfaction. Disappointingly, the recently launched Flagships have gained complains that need to be taken to attention (Forbes 2020).
Customer dissatisfaction causes challenging environment for Samsung to triumph in the competitive market. When elaborated, it came to the attention that more strengthening is required for management areas regarding quality, supply chain and inventory aspects.
Critical examination of the Operation Management decision areas
Quality management
In an era where the terms globalization digitalization echoes, Intense competition exists among smartphone manufacturers to satisfy their consumers while retaining the loyal customers and attracting others. Samsung does this by introducing innovative, multi featured, compact and pocket friendly devices. But the question is, does the product owns the customer expected quality?
Quality is doing things correctly to meet customer expectations to ensure customer satisfaction. Once customer satisfaction is achieved, market strategic objectives are reached and so does the overall strategic objective is accomplished (Slack 2016).
Samsung adopts Total Quality Management (TQM) which is management of the entire organization from supplier to consumer to be the best in all aspects of products and services (Heizer 2017), via ISO 9000 approach. To work out the Quality Policy of delivering the best products and services to suit their customer necessities and expectations, Samsung follows their Quality Management System (QMS) based on ISO 9001:2015 and IATF 16949-2016 certifications (Samsung quality handbook 2018). However, if not for ISO 9000 standards application TQM has shown declination in recent years (Slack 2016).
Samsung claimed to practice quality throughout the operation with all modern aspects, controversy the momentum in smartphone sales through the year 2019 has declined (Statista 2020). Arguably because customers have many alternatives that satisfy their expectations. Having looked at the debate and complains mentioned related to recently launched flagships, its's astute that Samsung's quality management need to be strengthened to enhance customer satisfaction.
To provide customers with higher quality products, to the price they are willing to pay, Samsung can utilize concepts of Total Productive Maintenance (TPM) which Combines Total Quality Management tactically with maintenance practices (Heizer 2017). To narrow the gaps where customers may find errors as soon as a product is launched, adequate and enhanced device testing both on hardware and software under a planned system prepared with the results from Customer quality support system can be deployed. Samsung may cope up with customer expected quality by following such practices.
Supply Chain Management
As the competition is raging in the market, providing a timely product with low cost and best quality possible has become challenging. By managing supply chain properly, the organization can attain competitive advantage over the rivals and be beneficial to the consumer. Managing the coordination in supply chain functions, from raw materials to a satisfied customer is called supply chain management (SCM) (Heizer 2017).
Samsung's honest and beneficial relationship with suppliers has reputed it's supply chain management to be secure and healthy. Under the Samsung's code of conduct, approximately 2,500 suppliers are operated globally honoring the international standards. Their Global Supplier Relationship Management System is tailored to accept suppliers who are willing to join and strategically identify regional trends in technology and potential suppliers (Samsung 2020).
By performance evaluation, processes & Parts being standard, maintaining a risk management system and involving six sigma quality control mythology within supply chain, has made Samsung's supply chain sustainable being competitive and strong (Samsung 2020). Problematically, recently launched Samsung's iconic flagships are gaining complaints and dissatisfaction (Forbes 2019). If properly examined related to SCM aspect, it comes to the point of sourcing where problem persist.
Six Sigma approach stress out the path to the objective of virtually no defect (Slack 2016). Explicitly customers are complaining over mobiles getting overheated (Samsung community 2020). In regards to sourcing, it's evident that quality is lacking in supplies. Suppliers need to be encouraged to strictly follow quality standards. By implementing Quality control mechanisms at the origin and at the point of receiving of supplies, we can ensure that expected standards are met.
Samsung can customize corporate Strategy to be responsive and differentiate. As differentiation strategy consider Product development skills and rapid Product development when selecting suppliers, responsive strategy selects Capacity, Speed and Flexibility (Heizer 2017). Thus suitable supply can be chosen at the origin and ensured the desired quality is provided.
Inventory Management
Materials, Customers or information which are collected while they flow through processes is termed Inventory (Slack 2016). Managing inventory properly enables an organization to excel in the market by meeting the emerging product demand. Maintaining the equilibrium between inventory, investment and services to customer is the goal of inventory management (Heizer 2017).
Excess inventory results undesired increase in working capital. Lesser inventory reduces costs of storage but to meet the demand they are at a risk of not having enough supplies. What is required is an effective company specific system to manage inventory to meet the demand in accordance with capacity there by cost of production is managed. Samsung employs Just-in-time (JIT) mechanism, which is systematically controlling an operation system that targets to achieve the demand immediately with best quality and least waste (Slack 2016).
By shortening cycle time and keeping low inventory, Samsung gains increase in capacity and reduction in waste. Low inventory and high capacity reduces time buffer. As time buffer has a limitation, to face the demand expected, Samsung practices techniques like producing inventory as per the forecast, in 3rd quarter to meet expected demand raise in the 4th quarter.
Within JIT, Samsung uses Vendor-Managed Inventory (VMI) approach, which uses local suppliers or distributors to maintain inventory for the manufacturer, thereby risk of having inventory is transferred to the suppliers and distributors (Heizer 2017). However, COVID-19 challenged JIT manufacturing model (Marketplace 2020).
If Samsung had done a strategic forecast at the right time, they could have kept a buffer stock under a contingency plan. By maintaining buffer stock under the ABC inventory mechanism, which is a method for governing inventory into three areas based on annual income they bring which being High value-low sales, Moderate value- moderate sales and low value high sales, Samsung could have gained a considerable competitive advantage over the rivals (Heizer 2017).
COVID-19 made Samsung to shift smartphone manufacturing to Vietnam. Controversy factories in India, Brazil and South Korea were temporary suspended (Sammobile 2020; Reuters 2020). We can argue that, if Samsung had maintained Finished-goods inventory, they could have kept sales in function using e-commerce.
Four Vs of Samsung with Apple
Four Vs of Operations management are Volume, Variety, Variation and visibility (Slack 2016). Volume is the amount of output while variety explains types of products or services. Variation means the variation in demand and visibility is the interaction with customer. High volume, low variety, low variation and low visibility keeps the processing costs low. Conversely, low volume, high variety, high variation and high visibility seems to increase the cost of operation (Heizer 2017).
Samsung and Apple are leading competitors in smartphone market. American based Apple Inc. is ranked No.1 in the Worlds Valuable Brands list (Forbes 2020). Apple is focused on producing highly technological premium devices. In contrast Samsung produces smartphones from high, mid and low specs giving the customers the choice of getting the suitable to the cost they are willing to pay.
Process Strategy which is the approach an organization uses to convert resources into goods, is almost the same for both companies except in variety aspect. Apple functions on a Product Focused strategy by keeping High-volume, low-variety and Samsung utilize Mass Customization strategy by maintaining high volume, high Variety (Heizer 2017). By keeping variety low Apple enjoys Standardized processes which has defined Routines. The process is regular and unit cost is minimum. However, Samsung's high variety makes processes Complex and comparatively higher unit cost. But its Flexible and Matches customer needs (Slack 2016).
Variety
Samsung's smartphone has 6 variants; J, M, A, S, Note and Foldables. J and M series are low-end, A is mid-ranged while S, Note and foldables are flagships which are high-end. Within each series, subclasses are available variating with color, storage and features provided (Samsung 2020). In contrast apple has only IPhone series. It's high-end. Within the series, subclasses are available differentiating with color, storage and features provided (Apple 2020).
Volume
Samsung and Apple mass produce smartphones keeping volume high. Sales Samsung made in 2019 proves that Samsung has more volume than Apple (Canalys 2020). Controversially, the list of most sold smart phones in 2019 gives 1st place to IPhone XR whereas Samsung A10 is in 3rd place (The verge 2020). So it's evident that, for a batch of a defined smartphone, Volume is less for Samsung and for apple its higher.
Even though Apple is having limited designs and choices, IPhone are comparatively expensive. So it is evident that Apple is depending on wealthy consumers and customers considering iPhone as a social state. Eventually it's the attitude the customers that lead Apple in the competition. However, the high variety of smartphones produced by Samsung, has allowed customers to choose expected device for the price willing to pay. Thereby Samsung earned large sales volumes becoming the largest manufacturer of Smartphones (Business insider 2019).
Variation
Variation in Demand is high for both companies. Developments in technology changes the customer necessities causing manufacturers to provide suitable features that customers expect to meet customer satisfaction. Apple made the highest sales in the last quarter of 2019 with the introduction of IPhone 11 as it suitably me the customer expectation prevailed in the market (CNBC 2020). However, Samsung introducing 5G network in smartphones won the smartphone market competition in 2019 (Forbes 2020)[36] gaining a +2% growth where as Apple was -7% compared to 2018 (Canalys 2020).
Visibility
Visibility as interaction with customers is high for both companies. Even if the functioning processes and internal operations of the business is not consumer involved, the final product made is designed to consumer demands. Both companies use feedbacks and suggestions from consumers via social media, blogs, critics and their own portals; Apple community and Samsung community.
Ways to improve operational performance of Samsung
Samsung Electronics is not limited only to production of smartphones but the discussion was narrowed down and limited to smartphones as it's the main competitive criteria prevailing in the current market. New trends and technologies have made different manufacturers to give a distinctive user experience thereby increasing the competitiveness. The following facts analyzed are comparative aspects with regards to the market trends which Samsung can strengthen to win customer satisfaction.
Improving product Quality
Customers prospective related to features and requirements differ, but expectation to get a high quality product to the price paid always exist. Samsung providing updates frequently to fix issues which were identified by customers in recently launched flagships (Samsung community 2020), depicts that Samsung has to enhance their device testing prior a launch. Benchmarking which is learning from others (slack 2016) should be properly utilized. Systematic forecasting and surveys need to be done before a product is designed, not only to identify what customer wants and what to give, but also to identify why shall the customers go for another device when many choices of Samsung are available. Thereby Samsung can make all its order qualifying products to be order winners.
Introducing an own Operating System
Samsung devices run on "Android" which is an operating system supplied by Google. As different Manufacturers customize Android to suit their devices, user experience also differs increasing the competition. Apple has its own IOS platform. Disregarding that Samsung provides best user experience in android (The verge 2019), an OS which is customizable by developers threatens the security of user data (Forbes 2020). Also considering varieties of devices available, product specific versions of android causes updating the all fleet of mobiles available time consuming. However, if Samsung come up with an OS that is unique and simple, it is not only profound but will win the market.
Ergonomics
Samsung is reputed for being innovative. Considering what IPhone offered from 2018 XS Max and 2019 11 PRO MAX (Apple 2020), with Samsung offered from 2019 S10 5G and 200 S20 ULTRA 5G (Samsung 2020), Samsung customer got significant upgrades for the price tag labelled. However, they are huge phones which is not pocket friendly. They feel premium but are fragile which lessens the user friendliness. By improvising statistical and strategical study on specifics a consumer is looking for, to develop flagships which feels right sized and friendly, with sufficient features to match the trends on technology, rather than giving everything trending, clearly owns chances of being a game changer.
Consistency
Samsung provides many varieties of smartphones. You have the choice of getting what you want to what you pay (Samsung 2020)[44]. However, Samsung announcing that the latest series of flagships launched in 2020 will only receive two generations of android, shows that consistency is not maintained (Forbes 2020). By maintaining the continuous updates and the flow through versions, consumer gains the care that is expected keeping Samsung sustained in the market.
Virtual Assistant
Virtual assistants have made lifestyle simplified by keeping the users bonded and depended on their devices after Smart home concept came in to the market (Forbes 2019). Google and Apple gained the market advantage providing their virtual assistants incorporated in their smart speakers and connecting smart appliances in to it (Business insider2020). However Unlike other smartphone competitors, Samsung manufacture consumer electronics and home appliances which gives the advantage of making smart home a Samsung home. It's a matter of Samsung focusing on improving Virtual Assistant in smartphone and properly integrating it to the smart home concept which can predictively gain a leap in the market.
Conclusion
Samsung Electronics is one of the best operated and managed companies in the industry. It holds third place in World's Top 100 Digital Companies. Hence it is evident that Samsung's operation strategy is strong and has the attention of its potential customers. Questionably not strong enough to be the first. Strengthening discussed weaknesses, we can expect Samsung to sustain as leaders in the market. By attending in to areas discussed above, they can make enlarge their customer base while progressing on making higher profits.
Related Topics