Samsung's Marketing Strategy for Global Market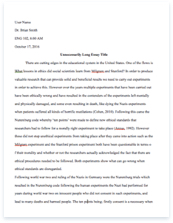 The whole doc is available only for registered users
Pages: 3
Word count: 737
Category: Samsung
A limited time offer! Get a custom sample essay written according to your requirements urgent 3h delivery guaranteed
Order Now
Introduction
Samsung has built a name for itself, whether it is for their smartphones or the televisions. This study is synopses for the best strategies for helping Samsung reach their goal in home electronics market. The new and improved 3D televisions will be marketed as an advanced, industry-leading technology. Samsung will keep them at a reasoned price and continue to be the electronic marketing leader globally. The successful marketing strategies Samsung intends on using will help reach approximately 800 million households, sales growth forecasted at 17.5% over the next three years, and containing the needs and desires of global consumers in the 3D marketplace. "NPD Display Search exudes a bullish outlook for 3D TV set sales, emphasizing that TV will drive global demand for 3D-ready devices ("As I was Saying", 2012)." Achievement will allow capture of the dominant share of the market and will help Samsung remain the leading marketer in the 3D television global market.
Marketing Plan
Samsung has taken precaution in introducing their marketing plan for the 3D televisions (TVs) to the global market. The basis of this introduction is for Samsung's 3D TV series remaining the lead marketer in the newest of television technology. TV is one of the largest products Samsung has to offer and they're trying to remain on the top. To do so, they will need to continuously have new ideas and offer better quality and price than their competitors. The paper will analyze the best strategic plans to help Samsung reach their goals in the home electronic market. This television will allow the ability of watching anything from movies to your favorite show in 3D. Since this is a new revolutionary technology, the price of these TVs is quite high. Samsung's full HD/3D televisions are offered in only 13 different sizes, ranging from 51 – 75 inch. The price range is quite extension from approximately $800 to $10,000 (only because of the new 75-inch ES 9000 series). With these outrageous prices, many consumers believe that only a few elect customers will purchase them.
The market share for these TVs presents a constant fight and maximizing the sales is difficult; it wouldn't be hard for any other company to become the dominator and reducing the market share of other established companies. A 3D TV can be beneficial over the ordinary 2D TV and many companies don't comprehend it. Samsung presents a full 3D experience you would get from a movie theater and it comes with full HD resolution. The television does allow you to watch a show or movie in 2D or 3D, there is a mode for each option. Active 3D TVs work by alternating between displaying frames for the left and the right eye while synchronized with the 3D glasses. This feature is something to fulfill the desires for a more futuristic product. Samsung has made a name for itself, whether it is for the smartphones or televisions, and this is something that gives their brand an edge over the competitors in this type of market. Globally, 3D TVs haven't been experienced by every consumer and this has inculcated sales opposition to potential customers. Samsung wants to continue being a market leader and to do so; they'll need to keep some simple principles. These principles are expanding a wider brand name, creating stronger consumer awareness, and having an innovative 3D TV product line.
History
Samsung's telecommunication company began its run with small black and white television. South Korea adopted this important, economical, and political power factor. Presently, Samsung remains a powerhouse in South Korea with an estimation of 80 companies. "In fiscal year 2009 Samsung Group, had revenues of $172.5 billion. In fiscal year 2010, they reported consolidated revenues of $258 billion with profits of $27.6 billion ("Roadmap to Success", 2011)." These numbers are only considering the revenue within South Korea and do not include revenues outside. Samsung Group started the electronic industry with various organizations, such as, Samsung electronic devices, Samsung electro-mechanics, Samsung Corning and Samsung semi-conductor and Telecommunication Company.
Samsung began back in 1938 in the city of Daegu and was known as Samsung Sanghoe. The founder was Lee Byung-chull, he was from a wealthy family and the company he started only had approx. 40-50 employees on hand. The company dealt with producing groceries for and around the city, making its own noodles is what brought most of its beginning success.
References
Multichannel News. Retrieved from http://search.proquest.com.proxy-library.ashford.edu/docview/1086326176?accountid=32521
Aixtron. (2011). Roadmap to Success. Retrieved from https://www.aixtron.com
Related Topics