Samsungs Generic Competitive Strategy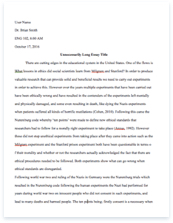 The whole doc is available only for registered users
Pages: 6
Word count: 1453
Category: Samsung
A limited time offer! Get a custom sample essay written according to your requirements urgent 3h delivery guaranteed
Order Now
Samsung Electronics is a South Korean based MNC, dealing in consumer electronics and related services. Samsung Electronics is a subsidiary of its mega giant parent company – Samsung (Burris, 2020). As of 2017, Samsung reported to have the 6th highest global brand value. Samsung comprises a number of affiliated businesses under its umbrella brand, however is most known for its electronics segment (Bondarenko, 2018).
Samsung operates on a dual distribution channel network – it retails its products in stores operated by them, as well third party stores such as Croma, Best Buy, etc. Samsung does not only follow the traditional brick and mortar approach, but also makes its products available to its customers online. This too is sold both via their own website, as well as third party online giants such as Amazon, Walmart, etc.
One of the major reasons behind Samsung's success in the consumer electronics industry, is its 'Prices for All' approach. Unlike prominent brands across different industries, such as Nike, Apple, Mercedes, etc., Samsung does not aim to target only a carved out niche. Rather, Samsung has chosen an approach inclined more towards Market Penetration. This means, Samsung has a product priced at a range for people of all socio economic brackets. By doing so, Samsung has managed to build on its portfolio of offerings, giving its customers all sorts of variety to chose from.
Pricing is one of the most important strategies to build upon in an industry such as the consumer electronics industry. This is essentially because customers tend to attribute the perceived value of the product with the price charged for it. In other, quality(value) is often perceived to be positively associated wit the price of the product.
A dynamic pricing strategy that has been successful for Samsung in the smartphone market, is the skimming strategy. This means, initially Samsung retails its smartphones for a higher price, but with time as new smartphones are launched into the market, it reduces the price of its older products. Taking the case of the Samsung C9 Pro – retailed at a launch price of Rs. 36,900, and received a price cut 12 months later, bringing the price down to Rs. 29,900.
Samsung is also known to follow a competitive pricing strategy. This implies, Samsung prices its products in retaliation to its competitors. By pricing its products slightly lesser expensive than its competitor, it is able to attract a major share of the price-sensitive neutral customers. This can be understood better from Table 1.
Selling your products via multiple channels though helps in increasing sales volume, but can prove to be a case of cannibalism if not managed well (Huang, 2009). This implies, competition amongst the different channel partners itself. This competition can be a resultant of lack of uniformity in process across the different channels. Comparing brick and mortar approach with online stores, it can be stated that the cost of operating both stores may not necessarily be the same. Moreover, online stores are much more flexible in terms of adapting to any change (such as change in price), making it harder for brick and mortar stores to keep up with their online counterparts. Therefore, there always will exist that minor margin for lack of uniformity, however t remains the company's responsibility to mitigate this margin as much as possible.
Selling your products via third party distribution channels also poses pricing challenges, as their marketing strategies might differ from your companies. These inconsistencies in marketing strategies result in price disparities in line and offline retail. For instance, in October the Samsung S10 was retailing at Rs. 51,000 in the Samsung Stores, but was available for Rs. 45,500 on Amazon during the Diwali Sale Festival.
Another such challenge Samsung faces in selling its products across multiple channels, is the degree of authenticity and accountability of the products across third party retailers. Many consumers still prefer purchasing electronics from the physical stores over the convenience of online purchase. Placing your products on the shelves of online giants such Amazon and Walmart is not a suit jacket key to success for brands. The company must evaluate the environment its selling in, and only then decide upon such strategies. For instance, the share of online sales in USA is much more than what it is in India. This is primarily due to the digitalization and cashless economy advancements in the western countries. Countries like India, which are still heavily dependent on cash sales, and are yet to develop more trust in online transactions, are not proven to boast relatively heavy volumes of sale in the electronics industry.
Samsung chose to address the aforementioned challenges in a very strategic manner. It increased its online shelf volume of products in countries which are more digital and inclined more towards online transactions. In other countries, such as India, it focuses more on selling through brick and mortar stores. It does so, by opening stores in a 'range expanding' approach. The volume of sales of its independent stores are then further supplemented by that of third party retailers. Samsung also ensures price uniformity across different channels, by setting its wholesale price strategically. This allows the retail price offered by these third party retailers to be the same as the price offered by Samsung in their own stores.
Samsung's approach has proven to be successful, as it remains the global market leader in the electronics industry. It boasts leading market share in both its major segments – smartphones & televisions. As of December 2019, Samsung smartphones boasted an impressive 18.8% global market share, while its television sector holds a little above 20% – both being global market leaders in their respective industries (Statista, 2019). However, it has witnessed a major decline in sales through its physical stores, which has been a mere consequence of the rapidly booming online market. Big companies like Samsung and Apple however cannot afford to sell just on an online platform. This is because of the role of human touch in customer relationship good building. Nevertheless, it can be stated that Samsung would no longer require to be as prominent offline anymore. It can use its future investments in further enhancing their R&D, as a lot of resources would be saved up in the transition from offline to online.
Nevertheless, big brands like Samsung cannot just afford to be on the back-foot, while watching online business consuming their share of revenue. Samsung can adopt measures to incentives offline sales. One such strategy is of establishing collaborations with banks. These collaborations could help offline stores offer cash back to its customers, if they pay via debit/credit cards of these partner banks. Apple formed such a partnership with HDFC Bank in 2019, offering Rs. 6000 cash back to the customers paying via HDFC Bank cards in their offline stores. This helped in increasing salves volumes of the physical stores, allowing it to remain in competition with its online counterparts. This also helped the bank, as it increased the number of transactions for their customers, as well as brought in new customers for them. These collaborations therefore benefit both the retailer, as well as the bank. To further incentives offline transactions over online transactions, Samsung has provide more inclusions for customers purchasing through their stores. These inclusions can be in the form of a complementary accessory, or extended warranty. This approach was adopted by Apple in 2017, when they were giving Beats headphones for free to customers purchasing laptops from their original stores. To further tackle the issues related with gray market transactions, Samsung has sanctioned the original bill of the transaction as a necessary document to be shown while redeeming warranty related services. This has allowed Samsung to filter out the intake of counterfeit and unregulated products related issues.
This study can provide valuable insights to brands competing in similar industries. Businesses need to ensure the uniformity of pricing across different distribution channels, to avoid a case of cannibalization. The purpose of multi distribution channels is to help supplement each others growth, and not the other way around. However, if not regulated strategically, one channel partner can end up eating up the sales volumes of the other partners. Therefore, prices across channels should be maintained in a manner justifiable to the consumers. Brands also need to strategically select online platforms to increase sales by providing exclusive sales rights to only selected channels. This would help to maintain the trust and authenticity in the brand online. Furthermore, to tackle the problem of counterfeiting and gray markets across distribution partners, other businesses can adopt similar a strategy similar to the ones adopted by smartphone giants like Apple and Samsung. This can be in the form of regulating post sales services only on showing original documents of the purchase, such as invoice.
Related Topics