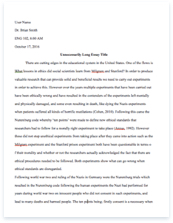 The whole doc is available only for registered users
Pages: 3
Word count: 547
Category: Apple
A limited time offer! Get a custom sample essay written according to your requirements urgent 3h delivery guaranteed
Order Now
In past two years, Samsung and Apple, the two leading companies have been in tough competition with each other for better technology. The competition has existed for providing more advanced phone sets, laptops and other technological products. More recently the competition of technology has shifted to tablets, which is currently more in demand by the end users. Both companies are always pushing their best to provide customers with more advanced systems and capture the maximum customer base. Although most functionality of tablets remains the same by both providers, they still tend to have some differences in their products. And spend huge sum of money on research and development to provide a better product in the market than competition. The two most competing tablets available in the market are apple iPad 4 and Samsung galaxy tab 2, 10.1. They both can be distinguished on the basis of their appearance and provider logos, but they also carry many distinct features. It is hard to say outright that one tablet is better than other, because they both give each other quite a tough competition.
Both tablets have their strengths and shortcomings, but are doing well to survive in this tough competitive environment. The areas in which both tablets can be compared are such as speed, security, app store, general performance and its usability to the end user. To most people including me speed and security are the two most essential things in a tablet or a laptop. Apple products come with greater restrictions which limits the users to use less applications on them, but that helps in protecting the system from viruses and other computer threats. And iPad 4 is coming with a new processor chip which would fasten it by four times from the previous one. And the lack of availability of unnecessary data on the tablets provides a better speed but does not satisfy the needs of demanding user. The option of anti-virus and higher inner ram models solves the problem of security and speed respectively, in devices like Samsung. And also provides the users with an option of using many different applications to enjoy on their tabs.
The other most important part in tablets today is their support system for some really amazing applications available in the app store. Samsung remains a little ahead in this feature because it gives the users of its product the liberty to download most applications for free. Apart from that, Samsung also have many other applications which are to be paid for, but are still cheaper in price than those provided by apple in their app store. This encourages the customers to bias their decision towards apple because speed and security is mostly the same with availability of much better apps to have fun with in the tablet. Both these tablets can be compared with distinct features, but with greatness of technology in both of them, it is hard to make one tablet win over the other. The final decision much of course depends upon the user and if you are a well entrenched in the Apple ecosystem, the choice would probably be iPad 4. Likewise, if the customer has been happy in the Android camp, the option would be Galaxy Tab 2, 10.1.
Sources:
http://www.techradar.com/reviews/pc-mac/tablets/samsung-galaxy-tab-2-10-1-1089026/review?artc_pg=10
Related Topics