Samsung – leader of smartphone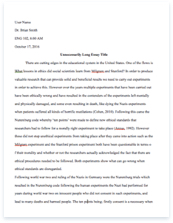 The whole doc is available only for registered users
A limited time offer! Get a custom sample essay written according to your requirements urgent 3h delivery guaranteed
Order Now
Samsung is a leader of smartphone market worldwide, but occupy the second position in theUS market after Apple Inc. The both companies are reacting on business decisions and changingmarketing strategies of each other, that cannot be followed or easily copied. Apple leads thedigital music player market with I-Tunes in I -Phones at a pace that its competitors cannotfollow. Apple passed its competition through its competitive advantage –
innovation and firstmover strategy. Samsung needs to lead the market through an innovative competitive advantageto push a pace not easily copied. Nokia is a leader in the cell phone market, but the company isnot successful in the smartphone industry. For Nokia is a time to change its attitude to its products and decide about further strategic and innovative alterations through research anddevelopment in order to compete with Samsung and Apple.Apple Inc possess for 18% more in the U.S. market share than Samsung. The reason of itssuccess are perfect corporate and business strategies of the company, but furthermore there are ahuge opportunity for the company outside the US, such as Russian or Asian markets. Apple should follow its development in incremental innovation and develop the new markets. Samsung in order to compete with Apple in the USA and increase its market share should adapt anaggressive push marketing policy and make huge investments in research and development.
smartphone is a new form of mobile Internet device that combined functions from standardmobile phone and personal digital assistance phone, such as touchscreen, cellular, Bluetooth,WiFi, GPS mobile navigation, camera, video camera, speech recognition, voice recorder, music player and other features. All smartphones based on different operating systems, such as IOS(Apple), Android (Samsung) and Windows (Nokia). The purpose of this paper is to criticallyanalyze the smartphone market by applying strategic management theories in the real businesssituations. Furthermore, there are will be indicated the main economical and statistical results,which can allow to determine the general position and strategies of Apple, Samsung and Nokiain order to compete with each other.
Also, the following paper emphasizes main features of newI-Phone 5 and determines the positioning strategy of Apple Inc. Nevertheless, there are will bedescribed the Smartphone product life cycle in order to understand cannibalization processes of Apple and Samsung products. This paper is explaining the concept of innovation types andindicating how Samsung, Apple and Nokia are going about innovation in their business processes. Also, there are will be determined advantages and disadvantages of first mover andfast follower strategy for Apple and Samsung. According previous analytical elements this paper is going to create recommendation using Ansoff matrix for Apple in order to counteractthe Samsung development in the market.
Samsung is a leader, in both worldwide smartphone sales and overall mobile phone sales.In 20 12, Samsung's overall mobile phone sales totaling 384,631.2 thousands units, of which 53.5 percent were smartphone sales.In 2012, Apple totaled 135 million smartphone sales worldwide.In 2012, Nokia reached 35.1 million smartphone sales worldwide, down 54.6 percent from2011, but in the worldwide mobile phone industry has the second position.
Related Topics