Samsung Explained: Inside and Out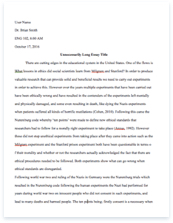 The whole doc is available only for registered users
Pages: 7
Word count: 1655
Category: Samsung
A limited time offer! Get a custom sample essay written according to your requirements urgent 3h delivery guaranteed
Order Now
Samsung, formally known as Samsung Mulsan Gongsa or Samsung Trading Corporation has always been known as a highly influential company in the electronic industry (Samsung Group SuccessStory, 2019). Their advanced technological breakthroughs and affordable products and services are what make Samsung stand out from their rising competitors. The founder of Samsung went above and beyond to make his company one of the most successful and well-known companies in the world.
Lee Byung-chul is the founder of Samsung and his hard work and perseverance paid off because Samsung became a leading company in the electronic industry. Byung-chul has also been named one of South Korea's most successful business men (Samsung Group SuccessStory, 2019). Byung-chul was very ambitious. He owned many businesses before Samsung that were in a variety of markets such as insurance, retail, securities, and even a sugar refinery and woolen mill. He definitely set the bar high for business competitors in the future (Samsung Group SuccessStory, 2019).
Samsung was first created in 1938 in the city of Suwon, South Korea. When this company was first born, there were many things that Byung-chul needed to do to kickstart Samsung into the internationally recognized company that it is today. Samsung only started out with forty employees, all of which who were very hardworking, much like Byung-chul himself. The major business of the company was manufacturing and delivering groceries throughout the city. Some of these groceries included vegetables, dried Korean fish, and fruit (The History of Samsung (1938-Present), 2018)). The market of this company changed due to the growing desire for highly advanced technological devices. Byung-chul realized that the food distribution industry wasn't representing his company the way that he visualized it would.
Modern day Samsung is in a completely different market than it was in the beginning. It is now in the electronic industry. Since this is a highly competitive industry, Samsung had a lot of work to do to make it to the top. Luckily, Lee Byung-chul had been a hardworking man his whole life. Creating products to sell was a very lengthy process; however, the final products were worth the perseverance. Samsung sells "a variety of electronics including TVs, tablets, smartphones, smartwatches, virtual reality headsets, home theater and audio, desktop computers, laptops, monitors, printers, memory devices, home appliances, and security/monitoring systems" (What Does Samsung Make?, 2017) . Samsung's target market for these products range from "ages 20-50 or maybe older if the person can afford to purchase and are able to learn how to operate the products" (Samsung's Target Market, 2019). Samsung products can be easily operated by people of all ages.
Samsung has always had a certain way that they have run their business and they take operating a company under these guidelines as a very serious matter. The organizational culture of this company has been "traditionally seniority-oriented reflecting the national culture of its home country, South Korea" (Samsung Organizational Culture: Seniority-Oriented Culture that Needs to Change, 2017). There is list of positive results of running a business this way and the list includes, "higher levels of employee loyalty and faster speed of decision making" (Samsung Organizational Culture: Seniority-Oriented Culture that Needs to Change, 2017); however, there are also some negative results that may arise from this strict way of managing. One of these negative results may be that, "this seniority-oriented culture does not encourage junior employees to communicate their idea and propose initiative to their superiors" (Samsung Organizational Culture: Seniority-Oriented Culture that Needs to Change, 2017). This may make new employees feel as though their ideas are not important to the company. So far, this has not seemed to be an issue and it hopefully will not be a concern in the future.
All companies have a goal in mind when looking into the future; however, Samsung's mission is more geared towards helping people and helping society become more advanced through the power of technology. According to the official Samsung website, their mission statement is to, "inspire the world with our innovative technologies, products and design that enrich people's lives and contribute to social prosperity by creating a new future" (About Samsung, 2019). Samsung calls this mission statement "Vision 20/20", meaning that this mission is made clear to all employees and the main goal is to make this statement clear to every customer as well. Samsung wants to make the best job experience for the employees who dedicate all of their time and effort to make the company the best that it can possibly be.
To go along with their clear mission statement, Samsung has a strict code of ethics that all employees must follow. Samsung says they create a healthy organizational atmosphere. Their website describe their ethics policy as follows: "We foster positive working relationships by prohibiting harmful practices such as sexual harassment, violence and inappropriate monetary transactions between colleagues" (About Samsung, 2019). This company does not participate in showing favoritism to specific employees based on "external affiliations". They believe that these kinds of behaviors in the workplace can be disastrous to the future of the company. The official Samsung website also lists the complete code of ethics that all employees must follow. The list includes but is not limited to the following statements: "We respect the dignity and diversity of individuals; We compete fairly, complying with laws and business ethics; We maintain accounting transparency by keeping accurate records; We do not intervene in politics, etc." (About Samsung, 2019). Once again, Samsung's goal is to keep every employee on the same page with procedures and policies.
Keeping every employee on the same page when it comes to the policies and procedures of the company also includes the mangers, not just the front-line employees. Managers at Samsung seem to have high quality and respectful relationships with their workers. Samsung believes strongly in ethical management and they think it is "not only a tool for responding to the rapid changes in the global business environment, but also a vehicle in building trust with its various stakeholders including customers, shareholders, employees, business partners and local communities" (About Samsung, 2019). Samsung provides ethics training for all employees. There are specific departmental training sessions and general ones to provide every employee with the code of conducts and the basics of their job. These training sessions are easily accessible by being available online and in person. Samsung says, "We perform regular reviews and make necessary improvements on our systems and services operating for our customers and employees for their managerial, technical, and physical protection system that governs the entire process of data collection, processing, and disposal" (About Samsung, 2019). By performing reviews frequently and monitoring every situation involving the company, Samsung is able to prevent most problems. If they do happen, they can be resolved efficiently and effectively.
Not only do Samsung managers have good relationships with their workers, they also have good relationships with the general public. Samsung businesses all around the globe are very active in their surrounding communities. This company believes they have a very high corporate social responsibility. Corporate social responsibility, or CSR, is "is a self-regulating business model that helps a company be socially accountable to itself, its stakeholders, and the public" (Corporate Social Responsibility, 2018). This practice allows companies to keep track on the impacts they have on the environment. This business model helps companies find eco-friendly alternatives to manufacturing processes that are negatively affecting the environment. This model can also help gauge impacts in economic and social aspects of the company. According to Investopedia.com, "To engage in CSR means that, in the normal course of business, a company is operating in ways that enhance society and the environment, instead of contributing negatively to it" (Corporate Social Responsibility, 2018).
CSR is another thing Samsung takes very seriously. Samsung is highly proactive in their CSR initiatives. This company states, "We actively perform our duties as a corporate citizen. We endeavor to raise public trust in our company by fulfilling our responsibilities and duties as a member of local communities. We strive to generate stable employment and fulfill our responsibilities to pay taxes faithfully." They also say, "We respect the characteristics of local custom, culture, and society, and strive to prosper together with local communities. We respect the laws, cultures and values of the countries in which we do business, and we contribute to the quality of life of local residents. We lead the improvement of societies through the support of public activities such as education, art, culture and sports. We actively participate in public services such as volunteer activities and disaster relief services" (About Samsung, 2019). This is an example of how the company is applying their mission statement to everyday life. Finally, Samsung also "builds win-win relationships with business partners". Just like with their employees, Samsung "forms reciprocal relationships on the basis of mutual trust with their suppliers and treat them as strategic partners" (About Samsung, 2019).
Samsung is a highly successful company that takes great pride in their work. This company was founded by a highly intelligent and hard-working man that visualized and planned the business affairs that Samsung would operate in. All employees at Samsung are treated like family and feel as though they are a part of one as soon as they clock-in to work. Overall, Samsung is a great company that took the necessary steps to rise to the top of the charts and they are continuing to make great strides in the business world today.
Works Cited
Burris, Matthew. "The History of Samsung (1938-Present)." Lifewire, Lifewire, 4 Sept. 2018, www.lifewire.com/history-of-samsung-818809.
Chen, James. "Corporate Social Responsibility (CSR)." Investopedia, Investopedia, 13 Dec. 2018, www.investopedia.com/terms/c/corp-social-responsibility.asp.
Dudovskiy, John. "Samsung Organizational Culture: Seniority-Oriented Culture That Needs to Change." Research-Methodology, 11 Oct. 2017, research-methodology.net/samsung-organizational-culture-seniority-oriented-culture-needs-change/.
Essay UK. "Home." Essay UK Free Essay Database, Essay UK, 2019, www.essay.uk.com/free-essays/marketing/samsungs-target-market.php.
Korea Expose. "What Does Samsung Make? | KOREA 101." KOREA EXPOSÉ, 13 Dec. 2017, www.koreaexpose.com/samsung-products-basic-information/.
Samsung. "Business Solutions, Services and Technology from Samsung." Samsung Uk, 2019, www.samsung.com/us/business/.
Success Story Writer. "Samsung Group SuccessStory." Sucess Story, 2019, successstory.com/companies/samsung-group.
Related Topics