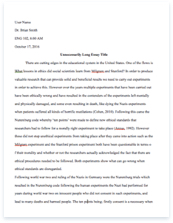 The whole doc is available only for registered users
A limited time offer! Get a custom sample essay written according to your requirements urgent 3h delivery guaranteed
Order Now
In the past, Samsung Electronics has been one of the most innovative brands in the mobile phone industry. For years, the company has been going head to head with top competitor Apple though nowadays, differentiating products in the mobile phone industry comes as a major challenge. The few ways that a company can differentiate their products are through changes to both their hardware and software. The issue with Samsung Electronics is that for years we have been completely dependent on an outside company for the latest software. Since 2009, our mobile devices have been running on the Android operating system which is one of the most widely used smartphone platforms in the industry.
This operating system is owned by Google and is implemented in a variety of devices in the current market. Recently Google purchased Motorola which means one of our direct competitors will now be running on the same software as our devices. While it may be true that our company has built a strong brand image over the years among customers, we still must see this as a threat in which Motorola will now be able to market their devices based on the new Android software which could potentially take sales away from our company. Based on the current size and diversity of company, it is evident that now is the best time to separate from the Android operating system so we can create an ecosystem that focuses solely on the Samsung experience. Samsung has long desired to integrate both its hardware and software experience in our devices, and now we are making the jump to do just that.
Becoming the number one leader in the world in sales of smartphones last year, we believe that it is not only a critical time, but also an opportune time to take initiative and start to develop our own operating system. Having a completely integrated product will allow Samsung to have control over every detail in every device. Along with combining the software with the hardware, the company would not have to rely on a third-party for the latest software upgrades. With the creation of a new software, it is very important that we market our new operating system effectively in order to impact the market upon the initial release. Following the creation of the new software, we will hold a nationally televised product launch in Time Square, New York in order to expose the software to potential investors and customers in a wide variety of markets. This product launch will include performances by our celebrity endorser Jay-Z and his wife Beyoncé prior to the release. By having this event, we can generate the initial exposure needed to have an impact on consumers and their buying behaviors.
Our contracts with both the NBA and Summer Olympics will be helpful in expanding our new software internationally and appealing to a wider demographic of people. It is very important that we efficiently market this new software given that any new product will not be successful without the necessary exposure and marketing strategies. For the new software, the initial investment will be 50 million dollars which will be used not only for application and software development, but for the annual upgrades of the software as well. We realize that this is a substantial amount of money but when compared to our profits from last year, this is only a quarter of our generated earnings. This dollar amount for our investment is based on Google's initial investment in Android. With the creation of the new software, we plan to establish connectivity throughout all of our products with the smartphone acting as a universal remote. By creating this new operating system, we hope to introduce a new era of technology that will make the consumer's life easier and continue to the expand the brand image we have established over the years
Related Topics