Sales Promotion Techniques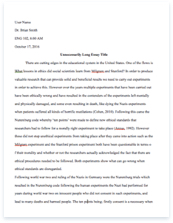 The whole doc is available only for registered users
A limited time offer! Get a custom sample essay written according to your requirements urgent 3h delivery guaranteed
Order Now
Sales promotions are programs designed by marketers to build interest in a product or service and encourage the purchase of that product within a specified period of time. The programs try to entice customers to try a new product or produce more sales quickly. There are four techniques commonly used. The four techniques are: discounts and deals, increasing industry visibility, price-based consumer sales promotion, and attention-getting consumer sales promotion.
The first two techniques, discounts and deals and increasing industry visibility, fall under what is known as trade promotions. Trade promotions are focused towards the channels that sale the product or service. These channels can be retailers or wholesale distributors. Discounts and deals are basically price breaks for the retailers. This encourages retailers to stock the product and give it plenty of visibility. There are two different ways this can be done. Discounts and deals promotions can be offered through a merchandising allowance or case allowance. The merchandising allowance is when a manufacturer reimburses a retailer for in store support of a product. An example of this would be Best Buy putting Sony televisions at the front of the store and advertising a special price.
Best Buy would then get an allowance for their in store advertising of the product. Another way a manufacturer gives discounts and deals is through offering a case allowance. This is when a manufacturer gives a larger discount for the larger volumes of product ordered. An example of this would be a retailer buying 50 of a product for $10.00 each or ordering 200 for $9.00 each. This can be a good thing for manufacturers because it increases sales in one sale, but it can also be very bad. It is bad through a process called forward buying. Forward buying means that a retailer will buy large quantities of the product during the promotion and not order again until the next promotion.
Increasing industry visibility is just as it sounds. This is when the manufacturer tries to increase their visibility to retailers through three different techniques. These techniques are trade shows, promotional products, and push money. Trade shows are where manufacturers get together and invite retailers to see their products. These are usually held in large convention centers. Every year a technology convention is held in Las Vegas for the various manufacturers to show off their latest and greatest products.
Promotional products can consist of anything from t-shirts to ink pens with the company logo or catch phrase on them. Companies give these products out to retailers who use their product. This not only pleases the retailers, but is advertisement for the company as well. There are many examples I could provide for this. Glock will give gun salespeople clothing with their emblem on it. This is great advertisement for Glock because it now looks like that person is endorsing their product.
Push money is an incentive offered to sales people for their efforts. This can come in just about any form from cars to free trips. This promotion motivates sales people to push a certain product. Someone working at an electronics store may receive a free trip if they sale the most Sony televisions in one month. This gets all the employees focused on selling Sony Televisions.
The next two sales promotion techniques are focused on the consumers. These two are price-based consumer sales promotion and attention-getting consumer sales promotion. Price-based consumer sales promotions can come in many forms such as: coupons, rebates, price cuts, loyalty programs, and bonus packs. The programs can be very effective if used right. If they are too frequent consumers will not be happy with the regular price. I find the best ones are the loyalty programs and bonus packs. The loyalty programs offer a free product for multiple purchases over time. I have cards from most of the places I shop to offer discounts. An example of this is my Dicks Sporting Goods card. When I spend a certain amount of money I qualify for one item 50% off. It keeps me going to that one store for my purchases to get the discount.
Attention-getting consumer sales promotions create excitement and attention for company's product. There are quite a few ways this can be accomplished. Some of the techniques in this strategy are: contests and sweepstakes, premiums, samplings, point-of-purchase promotions, product placement, and cross-promoting. Everyone is probably pretty familiar with all of these techniques. An example of premiums can be the prizes found in Cracker Jacks.
Going to the grocery store and getting a free cookie at the bakery is an example of samplings.
While at the grocery store one may see a television promoting different products. This is an example of a point-of-purchase promotion.
Product placement will be the endorsement of a product or brand by a celebrity. If the company can get that celebrity to use and endorse their product, it will create a buzz and everyone will want it.
Cross-promoting is when two companies combine together and offer a promotion. This would be like Monopoly and McDonald's having their game promotions.
As one can see there are many different techniques or tools a company can use to promote their products. Everyone is desperate to sell their products right now. It is impossible to walk more than five feet in a store now and not see one of these techniques in use. Times are tough right now and I feel that more and more promotions will be popping up every day.
Marketing: Real People, Real Choices. [University of Phoenix Custom Edition e-Text], Retrieved February 15, 2008, from Axia College, MKT/230 Introduction to Marketing.
Related Topics