Safeguarding the welfare of children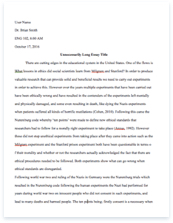 The whole doc is available only for registered users
A limited time offer! Get a custom sample essay written according to your requirements urgent 3h delivery guaranteed
Order Now
This act introduce the legal framework for Every Child Matters. It establish the requirement for services to work together, a 'common' assessment of children's needs, a shared database of information for the safety and welfare of children and early stage help for parents who are having problems.
Policies and procedures- Schools have to make some policies and procedures to make sure the safety, security and welfare of the pupils which include the responsibilities of the staff and the procedures for them to follow. Policies could be separate or included into the health and safety policy, however they must provide the following topics:
safeguarding and protecting, and procedures for reportingchildren
e-safety (online safety)
bullying, including online bulling i.e. on the social websites
Guidelines –
Working Together to Safeguard Children (2006) – This guideline include the duties of organisations on how to work together to protect children and young people.
What to do if you're worried that a child is being abused (2006)- This guideline is to help all adults, working with children, on what actions to take if they suspect any child abuse.
I have used online book for Supporting Teaching & Learning in School level 2
[3.2] Describe the risks and possible consequences for children and young people using the internet, mobile phones and other technologies.
Most children and young people can now access internet either at home or at school as it is a big part of the education and social life. Children do not have to use their own computer or laptop to access internet in this modern world, they could use mobile phones or other technologies to gain the internet access.
Risks when using internet
The children could be at risk of sexual or emotional abuse while using the internet. They might give out their personal information on the internet or accidentally access inappropriate information or photographs.
Consequences of sharing personal information
Children might put their address, phone numbers or own photographs on their profile on social media. This makes them easy to be identified and an adult with bad intention could take advantage of them. The children could be talked into make friendship via chatting on internet and might be asked to meet up which is called grooming. An adult could encourage them to engage in sexual conversations or take their photographs and send them to others on internet. The children could also be bullied on internet and this is called cyber bulling.
Risks of accessing inappropriate information
When using internet for education or finding useful information, children might accidently access inappropriate information or pornographic material. This could be harmful to know at their age.
Schools must have system in place to make sure children cannot access inappropriate websites. Children and young people must always be supervised while using internet in the schools. Parents should also be alert when their children are using internet at home. Children should also be taught how to use internet safely.
[3.3] Describe actions to take in response to evidence or concerns that a child or young person has been abused, harmed (including self harm) or bullied, or maybe at risk of harm, abuse or bullying.
As a teaching assistant you may notice physical signs of abuse or changes in child's behaviour, or the child may disclose that they are being abused or bullied.
You must always:
report concerns to the designated person or your manager
take children seriously on what they are saying as it will take a lot of courage to tell you about abuse or bulling and they do not usually lie about these things
reassure children or young people that it is not their fault if they tell you about them being abused or bullied
tell children that you are going to have to tell someone who can help
keep a note of what the child has said or you have observed and make sure it is kept securely
You must never:
promise that you will keep the information a secret
ask further questions or investigate yourself
look shocked when the child has disclosed to you
make any promises to children
Example:
A child regularly comes to school with burns and bruises on the body which does not look like accidental and the child is very quiet. The child struggles to make friends and prefer to stay alone. This looks like physical abuse and must be reported.
[3.3] Describe with examples how transitions may affect children and young people's behaviour and development.
There are different types of transitions that children and young people may go through which may affect their behaviour and development.
Children moving from nursery to the primary school
Children who have been moved from their nursery to the primary school is a big transition for them. Some children will settle in the school quite quickly but some might not be able to cope very well with this transition. They might feel that they are surrounded by strangers and have fears or insecurity in this environment. It could affect their social behaviour and development. They may not like the routine of the school if they cannot choose what they want to do. They may struggle with the discipline and learning in the school. They might often wet themselves as they do not like going to the toilet on their own or have fear of asking the teacher they are not used to.
Parental divorce or separation
Children whose parents are going through divorce or separation is another transition which some children go through. They may become anxious or frustrated as they do not understand why this is happening. They do not like the uncertainty of what is going to happen in the future. They will be upset that they cannot see one of the parent as often as they are used to. They may feel guilty, thinking it is their fault for the separation of their parents. They might find it hard to sleep at night which will affect their learning. They may comfort themselves with food or lose appetite which could lead to eating disorder. The children might get aggressive towards the parents and become more independent as not willing to adopt the new life style.
Puberty transition in young people
Puberty is another big transition that a young person go through. These physical and emotional changes means that a child is moving towards becoming an adult. Some children take it positive that they are growing up but some takes it negative if they stand out from their peers. Physical changes happen at a different times for each individuals. If this happens early and they stand out, they might get called or teased and they might be treated like an adult which they might not appreciate as they still feel they are children. If these changes happens later than their peers, the children may feel left out from the crowd and might get stressed about it. In any of these situation they may lose their concentration, might not want to be around their peers and avoid social life. They may find it difficult to sleep at night.
Moving to a new area for living
Children sometimes have to move to a different area because of their family circumstances. This has a great effect on their social and emotional development. They may join a new school where they will need to make new friends. They might not find it comfortable as they might be upset about leaving their friends behind. They may not like their new teacher or new environment in the school. They might refuse to attend the new school because of the fear of being surrounded by strangers. They might get aggressive towards the parent as they believe it is their fault for moving. They may also find it difficult to sleep in the new house.
Researched on internet.
[3.5] Describe the principles and boundaries of confidentiality and when to share information.
Confidentiality is very important in school and the rules apply to all adults working in the school. You might be informed of sensitive information about a child to help you to perform your role. It could be about their health or special needs i.e. a child who is diabetic or a child is scared to go the toilet and keep wetting themselves. You should never get into a discussion about this information with other staff members or with other parents.
You may be approached by parents who give personal or sensitive information to you. You have to tell them that you will need to share the information with the teacher or manager.
You will need to use your professional judgement for sharing information and what information should be shared. Information can be shared without consent if the child is at risk of harm or abuse. However, the information should only be passed to a specific person or professionals who need to know and can take action to protect the child.
Sharing information helps to identify the problem at an early stage and action is taken to safeguard children who thought to be at the risk of harm or abuse. You should never assume that someone else will pass the information on. You should always think of children's safety and welfare. There will be system within the school on how to share sensitive information. Always ask for advice if you are in doubt.
[2.1] Identify the signs and symptoms of common childhood illnesses.
While it is not our job to diagnose, it is very important that we can recognise the sign and symptoms of the common childhood illnesses. If children shows any signs or symptoms, the school will contact their parents and ask them to take the child home. The signs and symptoms for illnesses are noted below.
Flu – headaches, weakness, feeling very cold and shivering
Tonsillitis- bad sore throat, raised temperature, pains in ears and neck, difficulty in swallowing food
Diarrhoea/ vomiting- loose, watery stools, going to the toilet too often, stomach pains, vomiting and dehydration
Chicken pox- Itchy rash with blister, fever
Mumps – painful and swollen jaw, pain when swallowing, fever
Rubella (German measles) – Runny nose, temperature, red-pink rash, sore throat, headache
Measles – runny nose, cough, fever, blotchy red-brown spots, greyish-white spots in the mouth
Glandular fever – fatigue, sore throat, swollen glands, fever
Impetigo – red sores around mouth and nose developing into yellow-brown crusts
Ringworm – skin ringworm- red rash like ring with raised rim, scalp ringworm – scaly patches on scalp which may feel inflamed and tender
Meningitis – fever, severe headache, neck stiffness, vomiting, joint or muscle pain, dislike of bright lights, confusion, a rash
While it is not easy to spot all the symptoms, you may notice some obvious signs like a child looks pale, looks more tired, is very quiet than usual or has lost their appetite. Younger children will not be able to tell what is wrong with them but they might say their ear or tummy is hurting. You may notice a rash or spots or a child has a raised temperature. As a teaching assistant role, it is very important to be aware of these signs and symptoms of the childhood illnesses.
[2.2] Describe the actions to take when children or young people are ill or injured.
Young children often hurt themselves while playing and have small injuries i.e. cuts, grazes or bruises. We can clean the affected area by using the clean water but never apply cream or anything else. If the bleeding does not stop, a plaster can be applied to stop the bleed. The children do not need to be sent home for these small injuries. If the children has a head bump or head injuries, we need to give them an icepack and the parents must be advised.
If we observe that a child has not been feeling well or the child is complaining of headache, tummy ache or ear ache, we need to comfort the child and keep an eye on to make sure that the child is not getting worse. We may need to inform the parents about how the child is doing during the day.
The schools must have at least one qualified first aider and everyone must be aware of the name of the first aider. In our school the names of the first aiders are displayed on each classroom doors. The school has an accident report book for each classroom where any accident or incident can be recorded under the child's name, and a sticker of accident details is applied to the child, so the parents will know about the injury, and the action taken at the time. Serious accidents must be reported to the Health and Safety Executive by law. [2.3] Identify circumstances when children and young people might require urgent medical attention.
Related Topics