Safeguarding adult & promoting independence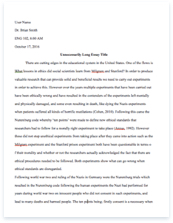 The whole doc is available only for registered users
Pages: 9
Word count: 2102
Category: Bullying
A limited time offer! Get a custom sample essay written according to your requirements urgent 3h delivery guaranteed
Order Now
In this essay I will be describing the forms of abuse which may be experienced by adults and how social workers should be aware of these types of abuse. Vulnerable adult is an adult in need of community care service due to the fact they may suffer from mental or other disability, age or illness and are unable to take care of themselves and unable to protect themselves against significant harm or exploitation. Those vulnerable adults who are in risks of being physically abused are those with learning disabilities, physical disabilities, ill health, dementia, and people with mental health needs, people who are aphasic, sensory impaired, comatose or semi-comatose and older people. Physical abuse: Physical abuse is when a person intentional hurts or injuries you. This includes hitting, kicking and beating. Physical abuse is a non-accidental physical injury which can be done to vulnerable adult who could be in a residential care home by the service provider.
The example of physical abuse involves: scratching, punches, biting, strangling, kicking, pulling of the hair, pushing or pulling, grabbing of clothes, shaking, suffocating the vulnerable adult, spitting and making the vulnerable adult swallow things, which they shouldn't be or giving them medication when they don't need it. This could leave that adult feeling frighten of their service provider. It would make the vulnerable adult feel depressed and would unable to speak up due to their disability, age, illness or anything they might suffer from. They could feel isolated due to the institution the vulnerable adult has been placed in. However, a vulnerable can also be physically abused in their own home this could leave the vulnerable adult to self-harm themselves or even want their life to end due to the situation they are already in such as their disability or old age and on top of that them being abused. Physical abuse can make a vulnerable adult feel worthless and could lower their self-esteem stopping them from talking to others about how they are being treated.
The thing in which health and social professionals should look for to know if a vulnerable adult is being physically abuse is to look for unexplained bruises in area of the body, puncture wounds, human bites marks, fracture rib, bones & leg bones, unexplained internal injuries, scratches, bed sores, cuts & grazes bunions. Sexual abuse: Sexual abuse is when a vulnerable adult are being touched in a way which they don't like without their permission or consent given to the other person to do so. Sexual abuse is also forcing a vulnerable abuse to look at sexual pictures and videos. This could be, being forced to do something sexual. Even being made to watch someone doing something sexual this could also be known as sexual abuse. Sexual abuse can be either direct or indirect sexual activity where the vulnerable adult cannot or does not agree to it There are common indicator and signs to look for to know if a vulnerable adult is being sexually abuse. For example genital itching, soreness or having a sexually transmitted disease, using bad language, not wanting to be touched, behaving in a sexually inappropriate way, difficulty in walking or sitting and sleep disturbances.
Psychological abuse: Psychological abuse is an abuse which relates to emotional abuse and mental abuse, psychological abuse includes confinement, isolation, verbal assault, humiliation, intimidation, infantilization, or any other treatment which may diminish the sense of identity, dignity, and self-worth. Psychological abuse can make a vulnerable adult less of a person making them uncertain of themselves and their abilities, so it's easier for the service provider to take advantage of them. Psychological abuse is known to be one of the most painful forms of abuse. Psychological abuse would include behaviours such as name calling, yelling, insulting a service sure, threatening the service user or threatening to take away something that is important to them, imitating or mocking the person, swearing at them, ignoring, isolating the person and excluding them from meaningful events or activities. Psychological abuse also would include if the service provider exclude the service user from making a decision when the service user is capable of making that decision.
The indictors of psychological abuse is being withdrawn, too eager to do everything they are asked, showing compulsive behaviour, not being able to do things they used to and not being able to concentrate or focus. Emotional abuse: Emotional abuse is when someone is being emotional maltreated; emotional abuse involved trying to humiliate a service user or isolating or ignoring them. Emotional abuse is when a vulnerable adult is being emotionally bad treated which can affect the adults emotional development. This could make the vulnerable adult feel worthless and unloved due to the service provider abusing them emotionally. Emotional abuse doesn't leave any physical signs and no obvious marks to an extent. Emotional abuse doesn't leave any physical scars; it would be hard to know it's happening however there are signs to know it's happening. In health and social, professional's staffs would need to be aware of vulnerable adults who might be experiencing emotional abuse. Emotional abuse can include the service provider shouting lowering the adult self-esteem. Continuous name calling, isolation, blames or puts down a vulnerable adult due to their condition.
There are common indicator and signs to look for to know if a vulnerable adult is being emotionally abuse. For example if the adult becomes withdrawal; this is when the vulnerable adult make themselves isolated and the vulnerable adult might become violate towards others. Neglect: Adult neglect is the failure to provide the right care and attention to the vulnerable adult this would include: withholding food, drink, heating and clothing, failing to provide access to health and educational services, ignoring physical care needs, exposing a person to unacceptable risk and failing to ensure adequate supervision. With a vulnerable adult who could have a disability or placed in a hospital missing some of these things is likely to result in serious damage to the vulnerable adult health, cause depression or anxiety. Neglect is also known as acts of omission which is the failure a service provider who as the responsibility for the charge, care or custody of a vulnerable adult to provide the right amount and reasonable care for the vulnerable adult.
For example a failure to provide a service user in a nursing home their specific medication at a certain time. The indictors to know if a vulnerable adult is being neglected is if the adults clothes doesn't fit them, the vulnerable adult is filthy, hygiene is consistently bad, unwashed hair, noticeable body odour, untreated illness, physical injuries, vulnerable adult who suffers from a serious disability unsupervised, having pain or discomfort, being very hungry, thirsty or untidy and failing health. Exploitation: Adult exploitation is the illegal or improper use of an adult and mistreating and taking advantage of a vulnerable adult. A service provider can also misuse a service user due to their disability for example a service user suffered from learning difficulty a service provider can use them such as; telling them to clean and wash without actually paying them. Another example of vulnerability adult exploitation would be a service user taking vulnerably adult money due to the fact the adult is old and has dementia making them vulnerable and service user taking advantage of them.
The indicators of exploitation unexplained disappearance of money, valuables or personal belonging, tiredness, soreness of the body, aches over body, service user don't know what happened to their money and misuse of money. Discrimination: Decimation is treating a service user unfairly due to their identity which includes the person's race, gender, disability, religion/belief, sexual orientation or age. A service provider could treat a vulnerable adult different or unfairly due to who they are; black, white, gay, Muslim, Christian, male or female. Service providers can easily discrimination a service user due to their disability, identity or their skin colour. For example if a vulnerable adult needed service at home and their sexuality stated they were a lesbian the service provide can prejudge the service user thinking they would act a certain way leading the service provider treating the service user differently due to their sexuality also known as discrimination.
The indicators to knowing if a service user is being discrimination upon tendency to withdrawal and isolation, fearfulness and anxiety, being refused access to services or being excluded inappropriately, loss of self-esteem, resistance or refusal to access services that are required to meet need and the expressions of anger or frustration. Institutional abuse: Institutional abuse is the mistreatment of a vulnerable adult carried about by poor or insufficient care or support or poor practise which affects the whole care setting. The reason why institutional abuse is likely to happen to vulnerable adult is inadequately trained, poorly supervised, not supported by management and have poor communication skills. Institutional abuse would include discouraging those who visit relatives or friends, lack of leadership and supervision, inappropriate use of restraints and not providing adequate food and drink or assistance with eating. This could cause vulnerable adult to suffer due to staffs lack of training and the institutional lack of expertise and professional the institution have.
The indicators of institutional abuse is the lack of flexibility and choice for adults using the service, vulnerable adult being hungry or dehydrated, lack of personal clothing and possessions, absence of visitors, unnecessary exposure during bathing or using the toilet, absence of individual care plans and lack of management overview and support. Bullying: Bullying is when hurtful things are done to a vulnerable adult; upsetting things which are repeatedly said or done. Bullying can involve service provider teasing a service user, name calling, making demands or even the service provider taking things belonging to the service user. Bullying can have a demanding impact on self-esteem and confident of the service user making them vulnerable adults. The indicator of bullying is bruises, become withdrawn, changes in eating habits of the vulnerable adult, changes in the adult behaviour, sleeping badly, wetting the bed and scared of the service provider. Self-harm: Self-harm is when a vulnerable adult who hurts themselves as a way of dealing with hard feelings, old memories, or overwhelming situation and experiences. The way in which a vulnerable adult can hurt themselves can be physically; by cutting themselves.
They can also be less obvious by putting them in risky situation or not looking after their own physical or emotional needs. Ways that vulnerable adult can harm themselves by cutting themselves, poisoning themselves, over eating or under eating, burning their skin, inserting objects into their body, hitting themselves, overdosing, exercising excessively, scratching and hair pulling. The reason a vulnerable adult might self-harm themselves could be due to the way the service provider might be treating them and due to the fact the service provider might not be meeting the service user needs making them a vulnerable adult. Indicators of self-harm unexplained cuts, bruises, cigarette burns on arms, thighs or chest, keeping themselves fully covered at all times, signs of depression, tearfulness or a lack of motivation or interest in anything, become very withdrawn, signs of low self-esteem, laming themselves for any problems and sign of them pulling their hair.
Domestic abuse: Domestic abuse is someone who is in a relationship with you and you are abused by your partner in a way that they cause you physical, mental or emotional damage. Domestic abuse also includes incident of threatening behaviour, domestic abuse can be psychological, physical, social, financial or emotional. Domestic abuse can be caused by partner, ex-partner or other close family member. Domestic abuse can also happen with straight, lesbian, gay or bisexual relationships, indicating that one can be affected by domestic abuse from partner or family member regardless a person gender or sexuality or the gender or sexuality of the abuser themselves. Domestic abuse involves patterns of abusive and controlling behaviour which get worst.
Abusers would seek power over their victim and once they have this they take advantage by hurting them either physically, mentally or emotionally. The indicators of domestic abuse are bruises, burns, human bites, fractures, miscarriage, injuries that are inconsistent with explanation, multiple injuries, stress related illnesses such as headaches, backaches, chronic pain, gastrointestinal disorders, sleep disorders, eating disorders and anxiety related condition. Overall, there are many abuses which can affect vulnerable adults and health and social profession would need to ensure they know the indicators of the abuse to make it easier to spot if a vulnerable adult is experiencing this abuse.
Bibliography:
http://www.scie.org.uk/publications/adultsafeguardinglondon/indicatorsofabuse/institutionalabuse.asp http://www.scie.org.uk/publications/guides/guide03/abuse/types.asp http://www.bullying.co.uk/advice-for-parents/how-to-spot-the-signs-of-bullying/ http://www.fredonia.edu/eap/domestic_ind.asp
Related Topics