Saddam Hussein: Major Achievements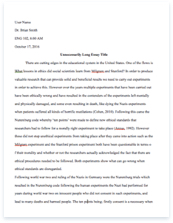 The whole doc is available only for registered users
A limited time offer! Get a custom sample essay written according to your requirements urgent 3h delivery guaranteed
Order Now
Almost everything Saddam Hussein did for the world wasn't good, when the Gulf War ended in 1991, the United Nations resolved that the economic embargo on Iraq would be lifted if Iraq destroyed its chemical, biological and nuclear weapons programs within six months. Iraq refused to do so. So it made oil soar high in price. He made oil and gas prices soar throughout the whole world and made everyone suffer from high gas prices and us Americans and Canadians were and are now seeing it at the pumps.
In March 1988 He gassed his on people from the Kurdish town, five thousand people were killed and ten thousand were injured. If he would gas his own people what would stop him from gassing or injuring other people.
In August 1988 he gassed many Kurdish villages on the Turkish border. Thousands of people died.
Saddam needed more money for his military regime and he planned to use Kuwait's rich oil resources to provide for his military purposes. So he invaded Kuwait. This started the Persian Gulf War. Many countries and the UN disagreed with this invasion, so The UN placed a embargo on their trading of oil, which effected Their economy and made oil and gas prices raise everywhere through out the world .The United Nations Security Council said if Iraq did not remove their troops from Kuwait, occupation they approved the use of military force on Iraq by January 15, 1991. Saddam refused to remove his troops so the allies bombed military targets in Iraq and Kuwait on January 16, 1991. Iraq, as retaliation, launched missiles against Saudi Arabia and Israel.
In 1995 Iraq admitted to having possession of brewing thousands of gallons of deadly germs and toxins and loading some of them in bombs, missile and rockets. The weapons included anthrax, botulinum toxin, Clostridium perfringens, a flesh-eating bacterium that causes gas gangrene; and aflatoxin, a fungal poison that causes liver cancer.
In October,1998, Saddam failed to let the United Nations weapons inspectors in to inspect. This led to a four-day bombing by the United States. Between the 16th and 19th of December,1998 The United Nations pulled their workers out of Iraq. Then the United States and the UK began air raids on Iraq. They called this operation "Operation Desert Fox". Throughout the year Iraq was bombed.
Iraq claimed it destroyed all its biological weapons. U.N. inspectors concluded in 1999 that is was a lie.
Saddam has made it very hard for the inspectors to check to see if he followed the new rules and to destroy all of his biological, chemical and nuclear weapons. Saddam successfully kept inspectors out of his country and made weapons that could kill thousands. In 2002, Saddam allows the United Nations weapons inspectors to return to Iraq.
Throughout all the years Saddam Hussein is destroying the marshlands of Iraq. Almost all of the marshlands, between the Tigris and Euphrates rivers in southern Iraq are destroyed, according to Azzam Alwash, an Iraqi engineer and environmental activist. Alwash said the latest satellite imagery shows less than 10 percent of Iraq's marshlands hold water today, the only waterways that are present, are manmade canals and salty earth.
As you can see Saddam has caused a lot of the world trouble along as lots of grief such as gas prices. As of today the CIA has spent more than one hundred million dollars against Saddam and his goal to destroy the USA and become in power of the middle east. They did not reach there goal which is to help Iraqi people, by supplying them with food and medicine.
Related Topics