Russian Literature by Fyodor Dostoyevsky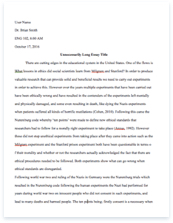 The whole doc is available only for registered users
A limited time offer! Get a custom sample essay written according to your requirements urgent 3h delivery guaranteed
Order Now
Books are one of the few things in this world that bring many people together. Books can start meaningful conversations between many people. The Russian author Fyodor Dostoevsky is well known for a wide variety of Russian literature which brought millions of people together as they read it. With a childhood that was full of many deaths of loved ones, Dostoevsky found inspiration in his past. This can be seen in Crime and Punishment, along with many of his other novels. The author Fyodor Dostoevsky is best known for his novel Crime and Punishment which he was greatly influenced to write after traumatic personal experiences in his life. Fyodor Dostoevsky was born on November 11th, 1821 in Moscow Russia. Fyodor was raised with his brother in a middle-class household. His childhood was satisfactory up until his teen years. At age fifteen, his mother died of Tuberculosis.
Three years later at age eighteen, his father was murdered ("Fyodor Dostoevsky"). This is said to be the main influence that had contributed to his work and thought process. At age twenty-eight, Dostoevsky was arrested for being affiliated with an anti-government group ("Fyodor Dostoevsky"). Originally, he was sentenced to be shot by a firing squad but he ended up being sentenced to four years in a labor camp in Siberia instead. At the camp, the conditions were of poor quality and he was greatly overworked, along with all of the other prisoners. After being released from the camp in 1854, he was forced to serve four years in the military as the rest of his punishment. It is said that the camp changed his thought process from revolutionary philosophy to political conservatism. In 1857 while Dostoevsky was still in the military, he married Maria Isaev. ("Aliprandini"). Their marriage was not the most pleasant but due to their religious views, getting a divorce was not an option ("Fyodor Dostoevsky"). As a child, Fyodor Dostoevsky's parents were "devout orthodox Christians.
He was a raised religious as a child because of his parent's beliefs, but he was always at war between religion and skepticism. He was not quite sure what to believe (Morson). One thing that Dostoevsky struggled with throughout his life was a gambling addiction. Because of this problem he ended up owing a lot of different people money. This encouraged him to move during 1863 ("Fyodor Dostoevsky"). Growing up as a child, Fyodor Dostoevsky was taught by his parents and tutors up until age thirteen. At this age, he was sent to a private school so that he could get a better education. As a kid, he loved literature but disliked school. After he graduated from high school, he decided to attend college. He went to college to be a military engineer and graduated in 1846. After graduating he realized that he wanted to be a writer instead, so he decided to change jobs and begin writing books ("Fyodor Dostoevsky"). Fyodor Dostoevsky began his writing career by publishing translations of books. The first book he translated and published was called Honore de Balzac, which was written by Eugenie Grandet. In 1846, Dostoevsky wrote his first novel that was named Bednye Lyudi, which is more commonly known as, Poor Folk.
Over the next few years, he continued to publish a number of stories and books (Morson). His writing career was put on hold when he was sent to the labor camp in Siberia. After he returned, he began writing again and wrote what could arguably be some of his best works ("Literature- Fyodor" 0:1:48). During the years 1861-1863, Dostoevsky and his brother Mikhail edited two influential journals together (Morson). In 1866, he published his most known work, Crime and Punishment. The book summarized the psychological aspects of a man after he murdered two people for their money. Crime and Punishment has many similarities with Dostoevsky's personal life in it. Shortly after Crime and Punishment was published, in September of 1866, Fyodor Dostoevsky published The Gambler. This was a novel showing the pathology of gambling and the effect that it has on the gambler. This was something that hit home with Dostoevsky because of his personal gambling issues (Meyers 76).
Towards the end of Dostoevsky's life, he moved back to his hometown in Russia to spend the remainder of his life. On January 28th, 1881, Fyodor Dostoevsky passed away ("Fyodor Dostoevsky"). He died of a lung hemorrhage while living in St. Petersburg, Russia ("Aliprandini"). Dostoevsky left a legacy that not many would forget. He left his mark with his great literature and psychological theories. It's known that even the famous Freud has even labeled him as a predecessor in the area of psychology (Morson). In conclusion, the author Fyodor Dostoevsky's tragic childhood and prison experience contributed greatly to his most well-known book, Crime and Punishment. The harsh conditions of the prison changed his political views, which greatly shaped his beliefs while creating the book. The fact that Dostoevsky had to live through two parents dying at such a young age was another factor that led to Crime and Punishment. If it was not for those experiences he endured, he may have never wrote Crime and Punishment the way he did and it might have never brought so many people together during their reading of it.
Related Topics