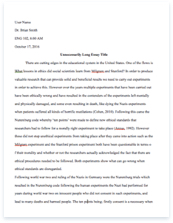 The whole doc is available only for registered users
A limited time offer! Get a custom sample essay written according to your requirements urgent 3h delivery guaranteed
Order Now
In Running in the Family, Michael Ondaatje masks the serious side of the family history with comedy. This approach is very useful because it lets all the readers take all the events which happened in the life of the family with a bit of humor and may be get a better idea of the events in some ways. The humor involved in the stories about Ondaatje's crazy grandmother Lalla suggests that these are light tales for entertainment prose.
To give a short, objective and complex description of Michael's grandmother, Lalla was a horticultural kleptomaniac who stole flowers in front of their owners, drank eau de cologne and had a false breast which she used to leave lying around, and which the dog was once found chewing on the lawn. As we can understand, the author doesn't represent Lalla as a mean character and doesn't focus on her bad features but shows her rather as a humorous and romantic character and makes the readers like her despite of her not very virtuous character. Lalla is an alcoholic like Michael's grandfather but this is not mentioned often in the book. Ondaatje calls Lalla an "overbearing charmed flower" (125), and one can readily see what he means from his brilliant, if somewhat fictionalized, characterization. Lalla appears like a romantic character who reminds of a flower to Michael and who, despite of everything, he loves very much because she is an important part of his family. Lalla is a humorous character and in order not to ruin that impression, the author decides that some sadness should be shown through the minor characters of the novel.
The author's humor is revealed when he describes a story about Lalla on a bus ride, and a man fondles Lalla's fake breast. 'Lalla looked at the man next to her… and saw that his hand had come over her left shoulder and was squeezing her breast. She had not felt a thing. Her left breast had been removed five years earlier and he was fondling the sponge beneath her gown'. As we can tell, Ondaatje describes lots of humorous scenes with Lalla and they entertain the readers.
After Lalla loses her husband and, '… as her children grew older they discovered that Lalla had very little money. She would take groups out for meals and be refused service as she hadn't paid the previous bills…' (Ondaatje, 117). However, the fact that Lalla didn't have money didn't make her a mean and unkind person and she still wanted to do something nice for her family. She was always trying to please people who were around her and bring joy to them. It was a very good feature of her character.
There were lots of situations mentioned in the novel which showed the character of Lalla. One of the episodes which shows her good temper was an episode with a goat. During one of her grand dinner parties Lalla asked Lionel Wendt to carve the meat.  After he removed the lid a baby goat jumped out and of course Lionel was shocked because he didn't expect such a surprise. Lalla was so happy making the joke and getting ready for it that she was the one who was laughing at it the most. She even forgot that there was no other food prepared and owing to her joke, the guests were going to be hungry. Lalla didn't even think about that because she was extremely excited about what a wonderful idea she got and how much she managed to entertain all the people with her joke.
According to everything described above, we can conclude that in his novel Running In The Family, Ondaatje gives a very bright description of all the members of his family and devotes lots of attention to the description of his grandmother Lalla's activities. He tells about lots of funny situations in which she was involved and, despite some of her bad traits, shows her a positive humorous character who was devoted to her family and enjoyed having fun.
Bibliography.
Ondaatje, Michael. Running in the Family. New York: Vintage, 1982.
Related Topics