Rotary Electro Motors Case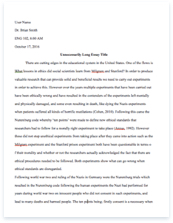 The whole doc is available only for registered users
A limited time offer! Get a custom sample essay written according to your requirements urgent 3h delivery guaranteed
Order Now
1. Introduction
In the following report, the sales department will be analysed by me of the company 'Rotary Electro Motors B.V.' with respect to what can be improved looking at their weaknesses.
The company itself belongs to the biggest electronic motor producers in the Netherlands with a turnover of more than 132,500,000. Seeing this you would think that they could not have done too many mistakes. However, you should keep in mind that there are always certain risks a company will face over the time of business especially with the quick developments in nowadays life like the internet. In this report, I will choose one department the Sales department and will try to evaluate them by looking at the department and see how they can be adjusted with application control and the segregation of duties. At the end I will give a short conclusion about Rotary's Sales department.
2. Rotary
The Sales Department at Rotary offers and processes orders. Next to the possibility to communicate with others by means of e-mail or fax or phone they also have up-to-date data on their own terminal, which linked to the main computer, and they will receive updates regularly to have a good knowledge of what is available and possible. Another aspect which is important are the files like stocks, outstanding order & offers and data of debtors can be accessed so that they cannot make a mistake to sell something to someone who has not paid for a long time.
The Sales department consists of eight people excluding the head of the department. Four people are obliged with the field of organization and four people with internal sales. The salespersons in the field of organization particularly focus on industrial enterprises. Specific dealers and installation companies, and intermediaries in general, are granted 15% discount off sales prices as a matter of course. When deviating discounts are to be granted the head of the sales department consults the commercial Manager. Now that the installation at larger industrial enterprises have been contracted out a new department the Technical services Department has been established and does this now.
The custom-made electric motors are sold based on the offer prices. To get this done the sales department has to consult with the Design and Drawing Department and the Engineering Department. Their interactions with several other departments can be shown as follow:
SALES DEPARTMENT CONSULTS WITH:
– handles offers – Design and Drawing department and
Engineering Department to propose an
offer
-processes orders
-records orders in automated order production system
-distributes copies of orders – Manager of Manufacturing department and the Manager of the Accounting department receive a copy of the offer
– draw ups acknowledgement of the orders (done by sales administrator) – Manager of Sales-, Design and Drawing-,
Engineering-, Manufacturing and Accounting department receive copy of Acknowledgement
-makes sales invoices (done by sales administrator) and sends it to customer) – Manager of Sales- and Accounting Department receive sales invoice
-prepares way-.bill – Accounting department receives copy of way-bill
This is a short overview of the Sales department and what it does and with department it interacts when making an offer or sells something to a customer, is it a general electric motor or a custom-made electric motor. Now I will have a closer look at the sales department within the context of the administrative organization of in this case the sales department. Out of this, I will apply for each step the Accounting and Information Systems and have a good look at potential segregation of duties and/or application controls.
2.1 Segregation of Duties & Application Controls
Not only strategic management is important in a company but also management information system. This can be defined as:
The set of human and capital resources in an organization that are dedicated to collecting and processing data so that all levels of management have the information they need to plan and control the activities of the organization.
This is a method to improve the processes within the functional processes. For the Sales department I will take a close look at every step and see how they operate and make some overall adjustments looking at the segregation of duties and applications control. They will when necessary be pointed out interchangeable. At the end, if necessary I will make some general remarks about the procedures of Rotary electric Motors B.V. and what they can improve. First, I will define segregation of duties and application control and then I will have a closer look at the administrative organization of sales and invoicing.
Segregation of Duties is defined as follow:
The separation of assigned duties and responsibilities in such a way that no single employee can both perpetrate and conceal error or irregularities.
This means that certain duties have to be kept strictly separate in that case fraud will not occur and for example if someone makes a sales order and also receives the money can alter the amount and put a certain amount of money in its pocket.
The next application control is defined as follow:
Controls that relate to the data input, files, programs, and output of a specific computer application, rather than the computer system in general.
This makes sure that no needles errors are made when entering data into the system so a double-check up. This is the maximum control a company can do with the help of for instance closed-loop verification and redundant data-check.
2.2 The administrative organisation of the Sales department
The Sales department operates according to several steps. These steps will be evaluated one by one and potential improvement concerning segregation of duties or application control will be made. At the end, potential overall suggestions will be made.
Step 1: Drawing up and forwarding an offer
Here employees of several departments are controlling each other it is possible to draw up such an offer for a custom-made motor. In addition, if the price is over £20,000 even the commercial manager has to approve it if this is doable. Therefore, in the end many signatures have to be put on the offer before it is agreed. However, with this inner company fraud has not been left out there should be an overall control. Once a year an auditor or several auditors should control management. This should be external auditors to keep objectivity. They should check if accounts are in balance, the quantities said are also the quantities in stock etc…
After this internal approval, the customer has to approve and the manufacturing/ assembly department and accounting department receives it. What I think is strange here is that they get it together with the prospective customer. Potential risks here are that parts are not in stock and financially we are not able to assemble such a electric motor.
Step 2: Receiving an order
Here an application control is used very well and up to the full extend. An order is placed in writing and is meant for the sales administrator of the sales department. If an order is not in writing an internal order form will be filled in and be send back to the buyer for approval if it is correct what he heard. So here, a close-loop verification is made so that no mistakes will appear later on while processing the order. The sales administrator receives all orders and if he sees orders that have other terms, concerning discounts and payment, he should get approval of his supervisor. Here a lack of double control exists because who controls the head of the sales department. It can be that this customer is a close friend and he accepts a certain discount. This brings us back to what has been said before of bringing in external auditors to control the managers.
Step 3: Recording and order in the order production system
Here the sales administrator has a lot of work. The orginial order is recorded by him in the automated order production system. He also has the task to distribute copies of orders among the managers of the sales, design and drawing, engineering, manufacturing/assembly and accounting departments.
Custom-made motors have to be approved by the design and drawing department and the engineering department before it can be processed.
In all this a numbering method is available, however numbers can be easily mistaken and when it is not checked properly customers might receive things they did not order or receive the wrong things. Here the double-checking would be a good thing to introduce or let the work a sales administrator be done by 2 persons. When working with customer numbers a redundant data check, as application control would be very good to not mix up orders.
Note: the automated order production system can only be accessed through password and an authorization table. This looks good as general control however; application control is deeper and thorough so this might be an option since there is a lot delicate data in this system.
Step 4: Credit control
Here with a production number the accounting department screens the customer if it belongs to bad debtors. If this is the case in worst-case scenario, the customer can be blocked and no deliveries are allowed to be made before payment is done. Here segregation of duties is quit clear the sales department might think another sale however this can influence the income that they do not see but the accounting department does. The only where they have to be careful about here is that it is done by production number and this might bring problems along.
Step 5: Acknowledging an order
If everything is checked, the sales order is acknowledged and the sales administrator draws up an acknowledgement, on the basis of approved copies. For custom-made motors, the manger of design and drawing has to sign as well.
Here segregation of duties can be improved. The sales administrator types in the order, hands over the order, gets notification of credit check and can acknowledge an order. Here fraud has a big possibility and it should be wise to for example split of this last task to another person has in an earlier nothing to do with the sales administrator.
Step 6: Starting Production
Production will not be started before the production department has received the formal acknowledgement. They will receive an order card and picking lists stating exactly what kind of materials are needed to assemble this custom-made motor. These two list at the same time give a check up to see if everything is okay and things are not missing when assembling a motor. Here communication is done correctly as well as segregation of duties.
Step 7: Forwarding the products
Here the sales administrator creates a way-bill that will be signed by the person who will take receipt of the goods delivered. This bill will also be given to the accounting department to correct the book when they received the money.
Step 8: Invoicing
After making the way-bill the sales administrator also, make the sales invoice after acknowledgement. He also records the invoice amount and the invoice data in the order production system. After this manager of the sales and accounting department will receive a copy of the invoice and the way-bill. They will have to approve everything and give a go ahead to send it to the buyer. This in total will be put in an order file.
Here segregation of duties is present however, I do believe that it can be more stricter since the sales administrator has to do a lot of work in the process and has to get approval all the time. This brings us back what is said in the beginning of this paragraph that Rotary employees control each other but there is not an overall control to check if everything is done correctly so an external auditor would not be a bad thing.
Step 9: Recording the sales invoice
Here the segregation of duties is correct and the accounting department takes over by checking the correctness and completeness of the invoice and records the financial data of the invoice. However, it would be better when the accounting department would have taken over now of invoicing, so in general now money is involved the accounting department should take over to make sure that what is order and the money amount is filled in correctly and no fraud can occur.
Step 10: Recording the sales receipts
Here the company's invoice and the received bank statement are checked if the amount of money received matched to put everything correctly in the automated financial information system. Here a good distinction has to be made of the people recording the invoice and the people recording the sales receipts. So in this case application control should be put into action that certain parts of the computer program
can only be entered by the people who record sales invoice and other parts by people who only record sales receipts.
This shows the administrative organization of the Sales and Invoice department of the company Rotary Electric Motors B.V. Looking at it entirely it can be said they take a good notice of the application control and the segregation of duties. However this can be done in a more thorough way so that all potential temptations for fraud are taken out of the system and the company will operate to a full extend.
However these segregation of duties and application controls I mentioned before are only applicable to the Sales and Invoice department there are also some other general advices which I would like to point out in the next paragraph to prevent potential risks.
3. Advices in general to prevent risks
Not are there actions that can be taken to prevent potential fraud and to improve the operation of the Sales and Invoice department but also advices that can be taken into account for the overall company. Some of these advices are the following:
Employees working in the accounting fields have to take a minimum holiday. So that there is a kind of job rotation which will give different people in a department the possibility to get insight of other employees work. This minimizes the chances to commit fraud extremely.
Now it is mouth-to-mouth saying what a certain department or person should do and what he is not allowed to do. A good thing would be to make a manual saying what all the policies and procedures are for each department, which states what their authorities and responsibilities are. Maybe also wise to put a section in for hiring new employees.
Working with computers is always a risky business there is always a possibility that electricity will fail on you and you will loose many data. Therefore, a good thing is to appoint a coordinator that is aware of the entire systems and not only computer may crash also accidents can occur with machines. This all should be tested a number of times per year by the coordinator to see if there are any mall functions. Off course also back ups of programs should be made regularly to reduce data lost when something happens regarding electricity. Next to that, highly confidential information should be encrypted in case of misplacing the data.
The above-mentioned are all concerned to control everything from the inside. A good thing would be to have security controls also for the outside of the company if people try either to hack into the computers for fun or to create a catastrophe. An extern Information security company that tests the computer system on any backdoors, viruses or not protected areas as well as passwords and IDs that are easy to access can do this.
Simple controls cannot be forgotten as well like not storing PCs with delicate information in cars or having files in unsecured places (this seems very obvious but is forgotten a number of times).
The last thing I would like to mention is that Application controls (Input Validation Routines) are very important in the entire company. Because typing errors are easily made by everyone (just looking at me while typing this report I have to correct several times), we are only human.
4. Conclusion
Through this report, I tried to pick out the Sales department and give Rotary some information about the risks a company faces nowadays and that it has to go very deep to avoid these risks. In overall as I see it their procedures in this case the Sales and Invoice department are good, however if they would look at certain aspects concerning invoicing and their segregation of duties it would be even better.
Rotary Electric Motors B.V. is in overall a small company so it can be overlooked however, they are market leader and they cannot make such a big mistakes or they will loose their position in the market. Growing bigger this will become more and more important to detect fraud and to prevent this. Control among employees is very strict now but when they continue growing this will become nearly impossible and external auditors could become the answer to the problem.
Related Topics