Romeo and Juliet: Symbols at Capulets Party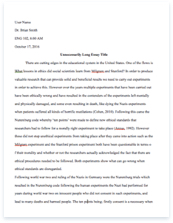 The whole doc is available only for registered users
A limited time offer! Get a custom sample essay written according to your requirements urgent 3h delivery guaranteed
Order Now
* The explosion of fireworks in the sky helped recapture an intense party scene. It could have been interpreted as an explosion of lust that would occur later on between Romeo and Juliet. The use of fireworks in the sky emphasized the stars, and Romeo and Juliet were star-crossed lovers.
* The coloring of reds and gold helped make the Capulet house outstanding and showed the audience royalty and richness.
* Music was also used to intensify this scene. The song "Young Hearts Run Free" was appropriate, because it produced an irony of how Romeo and Juliet would meet that night.
* Red banners that hung down from the windows intensified the exterior of the Capulet's palace. White lights, which strung along the palm trees showed elegance. The director's choice of lighting and music helped to create an actual party scene with the liveliness it brought.
* The statues that were on each side of the staircase representing half man and half fish were showing the controversy of how a man is torn from being masculine, to being put in the direction of femininity or romanticism. I think the top part of the man is shown as strength, and the bottom fin shows his need to express his feminine side. I think this statue represented Romeo for his romantic qualities and how he chose to be a lover, over his instinctive masculinity of wanting to fight.
* Water was the main focus of scenery the first time Romeo and Juliet saw each other, creating an unusual array of lust. The first time they saw each other, their gaze went across a beautiful aquarium of fish. Again, the choice of music in the background, "Kissing You," helped create a romantic atmosphere. The use of water could've been emphasizing an intense array of sexuality. Another interpretation was that Romeo was looking through the aquarium at millions of beautiful fish, yet focusing on Juliet resembles Romeo's immaturity of being in love with Rosaline a few hours before, and shortly after being in love with Juliet. This also could have represented many other 'fish in the sea,' implying that Romeo's interests were surely based on lust. The song "Kissing You," showed the audience the lustful intentions these young teenagers had when they first saw one another. The music helped create a sexual innuendo (allusive or oblique remark or hint) by the slow, heavy breathing in the song.
* The elevator scene was were Romeo and Juliet first embraced which showed a wanting for privacy. Having this scene take place within an elevator showed a lust for wanting to be close, and being away from everyone else. The scenery was represented as having a heavenly background of plain white with the heavenly golden gates. This is similar to how we picture heaven and how everything in heaven is supposedly pure and angelic, showing how the two felt the need to escape into a perfect world.
* The Costuming was used to affect the audience by showing a character's role or personality through what they wore. Juliet wore an angel costume–a white dress and large white wings. Her cross necklace dangled down and was at a length that fell in the middle of her chest. Her hair was worn long, and she had a thinly braided bun that twisted around her head, resembling an angel's halo. By Juliet dressed up as an angel she could have been interpreted as a virgin. It showed her as an innocent girl, who could do no wrong. This was probably intended for the audience to look to her as an angel, and not a disobedient, rebellious teenager, whom she later may have been seen as by her parents.
* Romeo was a dazzling 'knight in shining armor' wearing metallic armor and a gray shirt underneath. His mask was also gray metallic, and his pants were black. Romeo's gray mask helped people to see that he didn't want to be noticed that night as a Montague, and therefore blended in with the crowd. The armor he wore also seemed to hide who he really was, because in a sense he was being shielded from the outside, by wearing the armor.
* Tybalt was dressed up as a devil wearing red horns, and a red vest. He wore a white, long sleeved shirt underneath the vest, and his dark black hair stood out, especially right below his bottom lip. Tybalt who dressed up as a devil gave the impression that he was evil and an instigator. The wearing of the colors red and black could be seen in two ways. One is that it could introduce his thirst for bloodshed and his wanting to fight. Another reason for this coloring was that he wore a white shirt underneath the red and this might be interpreted as him being preoccupied with hate over peace.
Related Topics