Road Beautification of Dhaka City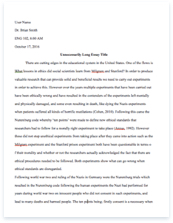 The whole doc is available only for registered users
A limited time offer! Get a custom sample essay written according to your requirements urgent 3h delivery guaranteed
Order Now
Anything that is beautiful, easily attract favorable attention of everyone. So beautification is indeed very important. Among many beautification concern city beautification is a common phenomena in recent days. Dhaka City Corporation as well as many other public and private organizations have joined hands together for the beautification of Dhaka city.
For beautifying the city DCC has developed many water fountain sculptures and garden in different important sites of the city. Every year, DCC allocates more then one crore taka for the city beautification program. The Nagar Bhaban and other important places are decorated and lighted on different special and national days of the country.
Private organization most significantly commercial banks largely adopting various city beautifications project in recent times. As city beautification is an important part of CSR activities every organization should come forward to beautify Dhaka city.
Dhaka Bank, City Bank, Dutch Bangla Bank, Agrani Bank, Brac Bank, Unilever, British American Tobacco and so many organizations are playing an important role to beautify the city.
Zero point to Paltan
II. Means of City Beautification
We city dwellers see several form of Dhaka city beautification. Some of them are very attractive and nice to see. Besides informal means for beautification also enhances the beauty of Dhaka city. There are some common forms of city beautification as follows-
✓ Tree Plantation: Tree plantation is the most common form of road beatification in Dhaka city. It is also environment friendly as well as good looking. There are several public and private organizations that conducted mass tree plantations usually beautiful and long lasting trees are planted in the road sides.
✓ Beautiful Billboard: Now a days, it is called that Dhaka is a city of billboards. It is really true that Dhaka is covered with various kinds of billboards. Multinational, national, private organizations are competitively occupying billboard space. It is a very good sort of advertisement tool as well as enhances the beauty.
✓ Monument: It is another form of road beautification. Monument is costlier form but enhances the beauty a lot. There are several places in Dhaka where we see some beautiful monuments. These are very good looking too.
✓ Beautiful lightings: We see beautiful lightings in some occasion or on some special events. Special events like- SAARC, ICC World Cup etc. There are also colorful lightings on some special occasion's like- Eid-ul-Fitre, Eid-ul-Azha, Victory Day, Independence Day and so on.
✓ Other tools: Besides these, there is few other form of road beautification. Sometimes we see electric display, projector display, passenger waiting bench and so on. Normally these beautifications are conducted by private business organization to boost up their image.
We will be discussing more on those beautification tools in the later part of this report.
III. City Beautification by Various Organizations
Dhaka City planners dream up a layout to decorate the capital in high-rolling glamour through architectural landscaping.
The process started with the Dhaka Urban Transport Project (DUTP), a taka 1200 crore WB-funded project, the Dhaka City Corporation (DCC) and the Roads and Highways Department (RHD). They, together, undertook the repair and construction of 2447.69 kilometers of wide and narrow lanes, along with 163 kilometers of footpath. In addition to this, a taka 150-crore DCC project for the greening of Dhaka through planting trees, and adding color with flowering plants.
Under the project, almost all important medians and road islands stretching from Bangabhaban to airport have been brought under fresh plantation. A total of 71 public and private organizations are implementing the project.
The authorities have divided the city into 109 zones and asked the executing agencies to beautify these areas. The private organizations will plant trees on medians and road dividers and maintain the plants for the next four years.
Besides, two parks have been handed over to private organizations for eight years for maintenance and beautification.
The government is not spending in this project. Government agencies and private organizations are implementing this plan with their own funds. Dhaka City Corporation is just is coordinating the whole project.
The Prime Minister's Office (PMO) is likely to award the best organizations for their efforts in planting and maintaining the medians of the city roads. DCC allowed the organizations to put a maximum of three advertisement boards in their designated areas on completion of the beautification work. The size of the billboards will be approved by the city corporation.
Besides government authority various private organization especially commercial bank and other organization have adopter many activities towards Dhaka city beautification. Here are some beautifications conducted by some organizations.
Green road square
Dhaka Bank: Sponsored the city beautification program initiated by Dhaka City Corporation by refurbishing Dhaka Bank Fountain in front of Ministry of Foreign Affairs and Dhaka Bank Park in front of Dhaka Bank Head Office, beautification at Jashimuddin Crossing at Uttara costing 1.5 m, and also in front of Dhaka Bank Head Office costing 1.2 m.
Exim Bank: EXIM Bank planted trees on the road-median from Bangla Motor Crossing to Hotel Sheraton Crossing. For plantation of the trees and proper maintenance of them, it has spent about Tk.1.20 million. To make the capital a modern city, the bank has join hands with the government. For secured movement of the urban people, it has built a foot bridge over Kazi Nazrul Islam Avenue at Paribagh at a cost of Tk. 150.00 million. Construction of two other foot over-bridges, one at Tejgon and the other at Karwan Bazar is being planned.
City Bank: Beautification and preserving environment at Lake Side park, Baridhara to develop an eco-friendly society for healthy human life in collaboration with Baridhara Society. 'Ajker Padma', an environment preserving program and also conducting 'Fresh Air Excursion' programs for children.
Farmgate footbridge
Basic Bank: As a part of CSR contribution BASIC Bank adopts environment friendly practices in its operation. In its business operation BASIC Bank always considers the effects of bank's financed projects on environment. This issue has been included in the process of project appraisal. Fuel driven vehicles are a major cause of air pollution and fuel procurement is a major source of expenditure of foreign currencies. Keeping these dual issues in mind the bank has been financing CNG refueling projects. So far BASIC Bank financed 23 CNG refueling projects of which 09 in 2008.
Uttara Bank: Under beautification of Dhaka City program, the bank financed in the sculpture of national bird "Doel" which is known as "Doel square" in front of Karzon Hall of Dhaka University.
Daffodil International University: Daffodil International University (DIU) achieved this Award from the honorable Prime Minister, Government of the Peoples Republic of Bangladesh for Beatification of Dhaka City. DIU specially takes care of 2 (two) Roads for plantation, related development & development since 2005 to till date. Total area is approximately six km. DIU is always in the desire of forming a positive Bangladesh. Natural balance is prerequisite to shape it. Green trees form a green earth. With this beautification project, DIU wants to convey message to all to stand against global warming and work for a green earth.
A number of trees have been implanted on the traffic islands under supervision of DIU under this project. It really gives a charming look while plying through the areas. The lash, colorful islands overwhelmed by various trees, implanted by the DIU authority gives a feeling of coolness in the hot summers, humidity in the winters. The trees under the Beautification Project give the passers-by a realization to be in the lap of nature. The trees wave amidst the breeze. The trees bloom with colorful flowers. Thus the Beautification project attains a success.
Dutch Bangla Bank: Dutch Bangla Bank is one of the fastest growing banks in Bangladesh. This bank is also popularly known for its CSR (Corporate Social Responsibility) activities. Among the CSR activities DBBL performs in a loading role in road beautification. We see many beautification activities by them.
Agrani Bank: Agrani Bank is another local bank that has several activities towards road beatification. We see national/local banks normally don't go for city beautification, but Agrani Bank is different. They have several projects in Dhaka and whole Bangladesh.
British American Tobacco (BAT): IT is one of the largest multinational organizations that have numerous projects in Dhaka City beautification. They also provide free tree to plant it and conduct several projects. BAT has road beautification work in Baridhara, Gulshan Lake and many other places. Besides it BAT conducts many other awareness programs toward cleaner environment and city beautification.
AB Bank Limited: Arab Bangladesh Bank or AB bank that established in early 80's. It is one of the reputed organization for CSR activities and as well as road beautification of Dhaka city.
UCBL: They are also sponsored tree plantation program for maintaining ecological balance which makes the road the beautiful in Dhaka City.
Islami Bank: Islami Bank Bangladesh Limited has been working since long time for beautification of the road island from Rajarbagh Police Line to Kamalapur Railway Station. Different types of herbal plants were planted on the island including Neem, Tulshi, Pathorchuna, Bohera, Horitoki, Amla, Arjun etc. Wooden trees have also been planted. Those are Akashia and Mehegoni. Differnt type of decorative plants including Rongon, Ronjon, Bogenvelia, Benjamin, Alsanda, Arika palm, Musanda, Bokul, Weeping Debdaru, Malpuchia, Madhobilata etc have been increasing the beauty of the island. Amon hedge plants kata Mehedi, Folika lal border, Lotenta, Shewra, Hedge and Kenna etc. These plants give us life saving oxygen as well as beautify the city. While passing through the green island the busy commuters get peace in the mind for a while.
HSBC: On World Environment Day, HSBC Bangladesh carried out a large scale tree plantation (more than 1000 trees) program at the Osmani Udayan, one of the largest parks in Dhaka City. HSBC launched 'Go Green' campaign to celebrate World Environment Day. Under this campaign, customers would get special discount on the CNG conversion loan and a Certificate. Their business case was about solving the imminent water crisis of Megacity Dhaka by harvesting rainwater, and providing clean, drinkable water for everyday use in domestic and commercial structures. HSBC supported the United Nations' World Environment Day (WED) event by launching 'Be Part of the Solution' campaign. HSBC employees went to a nearby park and cleaned up the park of debris & wastes and deposited the items to the nearby waste facility. In addition, staff also planted about 600 trees in the park to provide a greener look.
Grameenphone: Grameenphone actively participates in the city beautification program initiated by Dhaka City Corporation and also supports improvement of the traffic system in major cities. The company has beautified the road median from Shaheed Jahangir Gate to Bijoy Sharoni and in Gulshan Avenue. In 2006, Grameenphone has been received "Beautification Award 2006" for its outstanding contribution to beautifying Dhaka City from Prime Minister Office.
Unilever: There is a huge structure boasting 'Unilever' at the junction of the hotel Shonargaon.
Hatil Complex Limited: Hatil has been received "Beautification Award-2006" – given by Honorable Prime Minister of Bangladesh- Begum Khaleda Zia for the beautification of Dhaka Road Island.
CityCell: CityCell actively participates in the city beautification program initiated by Dhaka City Corporation and also supports improvement of the traffic systems in major cities.
Bijoy Sharani
Bridge – Dhanmondi Road 8
IV. Road Beautification on Various Occasions
We see some small seasonal beautification on various occasions. This beautification enhances the beauty of Dhaka.
Nationals Days: In Bangladesh, these are some national days such as 21st February, 26th March, and 16th December. In these days, Dhaka city wears a festive look. Colorful word and many other forms of beautification attract the city dwellers.
ICC World Cup: The Engineering Corps of Army in association with Dhaka City Corporation completed the repair and beautification work of the capital ahead of the ICC Cricket World Cup. Bangladesh Army, DCC and 42 construction firms implemented the Tk 54 crore project. The project, which also includes road carpeting, footpath repairing, drainage and development of road dividers and beautification of 4.66 lakh square meter road, footpath and median. In a total, 27 roads from Mirpur Sher-e-Bangla National Stadium to Bangabandhu National Stadium brought under the project.
Islami Bank Bangladesh Limited (IBBL) worked for the beautification of Dhaka city as exclusive sponsor of Bangladesh Cricket Board for the ICC Cricket World Cup-2011. Important squares, over bridges, bus stands, circles, different locations and establishments of Dhaka city have been decorated with stickers, posters, festoons, stand signs, bill boards, mega signs, canvas boards, gates, balloons, cutouts, neon signs, etc. Jatiya Sangsad Bhaban, National Monument, Shaheed Minar, Baitul Mokarram National Mosque, Curzon Hall, Mahastangarh, Cox's Bazar sea beach, the Sundarbans, tea estates, Hill Tracts, the national bird Robin, Lilly and Kadam flowers, Parrot, Deer, Tiger, hand fan, rickshaw, sampan boat and lifestyle of indigenous people were reflected on these publicity measures.
The Dhaka Metropolitan Police also takes part to beautify the road by successfully removing hawkers and beggars from Dhaka city before the World Cup to be inaugurated formally on February 17 at Bangabandhu National Stadium.
ECB (Engineers Construction Battalion) worked for carpeting of roads, beautification of footpaths, improvement of drainage, road-marking and replacement of electric pillars, Col Masud said, adding, footpaths from Farmgate-Bangla Motor and Rampura-Baridhara are under construction.
A total of 22 kilometers road have been developed as part of the beautification of Dhaka city during the cricket's biggest extravaganza ICC Cricket World Cup in order to depict the city as glamorous towards the foreign guests. In a joint-venture of Dhaka City Corporation (DCC) and Bangladesh Cricket Board (BCB), the beautification was been accomplished. The 22 Kilometers road includes Hazrat Shahjalal International Airport to Bangabandhu National Stadium (BNS) and BNS to Sher-e-Bangla National Cricket Stadium (SBNCS). DCC and BCB in their own expenditure have been doing the work. A total of Tk 54 crore has been allocated to implement the project that includes repair of 27 roads and beautification work.
Besides these there are several organizations take part to beatify the road like Pepsi.
City Beautification for SAARC: On the occasion of SAARC (South Asian Association for Regional Cooperation) Head of State meeting at Dhaka, the government initiated a program for beautification of Dhaka City in 2005 through public participation. A great deal of work was done and the whole scenario of the city has taken a new shape with a very impressive look. Dhaka city is now more beautiful than ever.
The beautification project, undertaken at the directives of the Prime Minister's Office, is being executed by various government agencies and private organizations under the supervision of the Dhaka City Corporation (DCC). Under the project, almost all important medians and road islands stretching from Bangabhaban to airport have been brought under fresh plantation. A total of 71 public and private organizations are implementing the project. The authorities have divided the city into 109 zones and asked the executing agencies to beautify these areas. The private organizations will plant trees on medians and road dividers and maintain the plants for the next four years. Besides, two parks have been handed over to private organizations for eight years for maintenance and beautification.
"The size of the billboards needs to be approved by the city corporation." Bangladesh Navy has been assigned for the beautification of the road from Banani level crossing to Kakoli, and the 'Advance Ad' is beautifying the road from Kakoli point to Jahangir Gate via Mohakhali level crossing. The stretch from Jahangir Gate of Dhaka Cantonment to Bijoy Sarani is being beautified by GrameenPhone Limited and Bijoy Sarani to Farmgate Police Box by the Metropolitan Chamber of Commerce and Industry (MCCI). The Federation of Bangladesh Chambers of Commerce and Industry (FBCCI) has been engaged in maintenance of the park to the west of Adamjee Court at Dilkusha while Arkay Group has taken the Panthakunja Park near Sonargaon Hotel. Bata Shoe Company Limited is beautifying the roads from Zia International Airport to Tongi Bridge, and the Roads and Highways Department is beautifying the stretch from the airport to Banani level crossing.
Brac has been nominated to beautify the road from Manik Mia Avenue to Gono Bhaban while Lions Club for Agargaon link road to Taltala bus stand, and Grameen Bank for the stretch from Mirpur Section-10 to Sony Cinema. Farmgate Police Box to Bangla Motor crossing and the road from Dhaka Sheraton Hotel to Shahbagh crossing were handed over to Arkay Group for beautification. Gonosasthya Kendra has been nominated to beautify from Dhanmondi Road no 5 to the Sonargaon-Panthapath Road via Russell Square.
Among other organisations, Transcom Limited, Concord Group, Bangladesh Army, Exim Bank, City Bank, Dutch-Bangla Bank, LGED, Bangladesh Railway, Lab Aid, CityCell, Hotel Sonargaon, Desco, ATN Bangla, Bhorer Kagoj, British American Tobacco, Bashundhara Group, Prime Textile, and MCCI are beautifying the city under the project. "We are taking part in this project to perform our corporate social responsibility," said Syed Shawkat Imam, deputy manager (information) of GrameenPhone Limited. All the organisations had to take DCC's prior approval to the designs and work for beautification. DCBC officials said the contract with any organisation would be cancelled if it failed to follow the approved design and complete the work on time. The authorities had earlier planned to relocate the Saarc Fountain in front of Sonargaon Hotel but officials said it will remain at its present position until the summit. It will then be relocated to Pantho Kunjo Park. The Airport Road adorned with a new look as part of the beautification process of the city ahead of the Saarc Summit.
Kakrail crossing to Fakirapool
V. Some Other Beautification Project by Dhaka City Corporation
Dhanmondi Lake: Dhanmondi Lake is a prestigious project corporation. Dhanmondi Lake development project was undertaken to provide a place of recreation for the urban community of Dhaka City. This was a part of a long demand of the urban dwellers for their physical as well as mental nourishment. This park stretches with an area of 85.60 acres out of which almost 31 acres of land area and the rest is 54.6 acres water body. This park has also a vision to restore the environmental quality enhancement of public facilities. For operation and maintenance purposes the whole area is proposed to be eight different sectors and which consists different facilities. Gulshan Lake: Once Gulshan lade was a sort of amusement. People came here to pass their beautiful leisure time. But lack of maintenance and administrative action which lost it's beauty. Recently DCC has come forward to enhance its beauty. DCC cleans the garbage form lade and plants beautiful trees around the lake. Besides there are also some arrangements made for visitors. Some other private organizations have also come forward to beautify this lake. Hopefully this lake will gain it's previous beauty very soon. But proper maintenance will be a key tool to sustain it's beauty.
Other Park: Parks and playground in the city are notoriously few and far between. Needless to say that open public places for relaxation. Recreation and sports play a vital role in any scheme for a rational town planning and are deemed highly desirable from the point of view of the citizens physical well being. The need for having open places assumes greater important in the context of the fact that an immense bulk of the city's populace dwell in sultry hovels where sun and air rarely access. DCC has 42 developed parks; those are situated in different parts of the city. The important parks are as follows:
Sony cinema square, Mirpur
VI. Recommendation
It is sometimes easy to beautiful the city n short term, but maintenance of these beautification activities are quite difficult. We normally see some vulnerable structure monument. Another fact, it is often a problem because of too much billboard. Billboards and other vulnerable structure fall in the times of storm heavy wind and so on. So these activities can me made for maintaining these tools-
✓ A proper cooperation among these city beatifications activities.
✓ Structure of those beautification activities should be well-managed.
✓ Government can initiate several committees for the maintenance of those activities thus it can be well manages.
✓ They may also lessen the tax for whom participating in city beautification activities.
✓ Besides Dhaka City Corporation (DCC) should be more focused on beautification activities.
✓ Many more activities bye private organizations toward Dhaka City beautifications.
VII. Conclusion
Megacity Dhaka is celebrating it 400 years. Dhaka is one of the ancient cities in the world. But lack of management and some irresponsible work of some people make this city unhealthy. It is a matter of sorrow that Dhaka is regarded second among all cities of the world as most inconvenient city. It is not only a sorrow but also image losing factor for Dhaka. So beautification of Dhaka is badly needed. That is why we have to put emphasis not only short term beautification but also long term beautification. DCC and other organization should focus on environment friendly beautification. Besides, there should be more allocation on this sector. It is easy to beautify the roads and other places but it's maintenance task should be properly managed. As socio economic Dhaka is the most important city, so we city dwellers should love the city and increase it's beauty and image of Dhaka City.
Related Topics