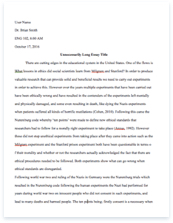 The whole doc is available only for registered users
A limited time offer! Get a custom sample essay written according to your requirements urgent 3h delivery guaranteed
Order Now
Host: Jose Rizal. When we hear the name Jose Rizal, we can automatically think of that person shot in Bagumbayan now called Luneta Park or the man on the one peso coin. Maybe some knew him well and maybe some have forgotten him. What did he really do to our country and why was he killed? Join me as together we reawaken the past and witness the last days of Jose Protasio Mercado Rizal y Alonso Realonda.Trailer-like video of the whole documentary Then shows the title of the documentary
Scene 1 :kundiman music playing in the background. Rizal is facing the ship ready to board but (Ship horns) Rizal then looked to his right (facial expression is focused) somewhat hearing someone shouting his name. (Camera sweeps towards to the horizon moving to the right. Fades then next scene.)
Scene 2 🙁 in the katipunan, rizal's pic on a table, bayan ko instrumental playing in background) Bonifacio:Lalaban tayo sa mga Kastila! Hindi na tayo magpapaapi! Kalayaan para sa Pilipinas! Katipuneros: Mabuhay ang Pilipinas!
Bonifacio: Mabuhay si Jose Rizal
Katipuneros: Mabuhay! (2 videos are chroma to each other, the Katipunan and Rizal on board the ship) Commentary:
As you can see, Rizal was slightly anxious in the film even though he had the chance to get out of Dapitan , there is still that fear for what may happen next. He missed the regular steamer Isla de Luzon, which sailed to Spain the day before he arrived in Manila bay. While waiting for the next ship for Spain, he was kept as a guest on board the Spanish cruiser Castilla. Meanwhile, Andres bonifacio and the katipunan raised the cry of revolution in the hills of balintawak, a few miles north of manila. Rizal worried about the raging hostilities and left for Spain on the steamer Isla de Panay on September 3, 1896.But calm as a sheep, Rizal didn't know what peril befall upon him. One of the greatest mistakes of Rizal was to believe that Governor General Blanco was a man of honor because he allowed him to go as a free man to Spain to become a physician of the Spanish army in Cuba. The truth of the matter was that Blanco was his foe, who regarded him as a dangerous Filipino who was responsible for the raging Philippine revolution and therefore plotted his doom.
Scene 3: Rizal was aboard the ship when the guards arrested him and deported back to Manila and sent to Fort Santiago. Narrator: He was given a list of first and second lieutenants to choose his counsel. He chose the name that seems to be familiar to him, that of Lieutenant Luis Traviel de Andrada who happened to be the brother of Lieutenant Jose Traviel de Andrada, the officer once assigned to him when he was under surveillance during his brief sojourn in Calamba after his return from Europe. Lit. Traviel de Andrada: Señor Rizal Im willing to defend you in court. My brother told many things about you that convinced me to help to. Rizal: thank you. I'm Very glad that you accept to defend me. (Shake hands)
Scene 3A: the Governor general and the friar was arguing.
Friar: Nonononoo. While Rizal is alive there will be no more space for this island. Gob. General: Rizal was exile in Dapitan.
Friar: He is to away to be of any harm. He instigated his revolution. It's your duty to eliminate him. Gob. General: don't tell me how to do my job!
Friar: well then, you better do you job or be out of here.
(gob. General went to Rizal's Cell)
Gob. General: Dr. Rizal Excuse my sudden visit.
Rizal: Iunderstand Gob. General. Spanish officials get me sick but I can't cure myself. Gob. General: It's true you fear no one, thus you have many enemies. Rizal: Im an ophthalmologist, all I want to my fellow Filipinos is to see. Gob. General: is it necessary to write everything we see, Dr. jose Rizal? Rizal: you know that I'm a doctor, all I want is to see my fellow Filipino all the things. Even though their soul is in hell because of the abusive people like you. Gob. General: all your writings will cause you sufferings. The friars are already making ways to seek evidences for you to have a death sentence. Rizal: Im Ready Gob. General. Im expecting that every day, but still im still happy. Gob. General: truly, you fear no one. Buweno Rizal. Thank you, adios (shaking hands) (while the gob. General is leaving, traviel come in to Rizal) Traviel: why he's here?
Rizal: why do you need to know? For what? What do you defending my life, my principles and beliefs? Traviel: do you want change me as your defender? You still have time. Rizal: why are you doing this? Is it because of the money they are paying you? Or you're interested in my case or because you get bored and nothing can do in this far and hot place? Traviel: ill talk to you next time, when you don't have a temper. Adios. I'll do my best to your first t
Scene 4: Trial of Rizal Cuartel de Espana December 29, 1896
(Inside the court, the verdict of Rizal's case was read.)
Judge: Este tribunal condena a José Rizal Mercado y Alonso Realonda con la pena de muerte.Asídecretado y oderedpor el Consejo de Guerra ordinario de la línea.como lo demuestrael Presidente y los miembros del tribunal. Subtitle:
This tribunal condemns Jose Rizal Mercado y Alonso Realonda with the penalty of death. So decreed and ordered by the ordinary Court Martial of the Post. As witnessed by the President and Members of the tribunal Prosecuting Attorney: (reading the remarks giving the summary of the charges against Rizal and urged the members of military tribunal to decide by imposing death penalty upon the accused.) Lit. Traviel:Strickly speaking, Rizal is not guilty because he never be in consent and the rebels didn't know him.thus the sentence demanded by the constitution did not imposed. The only possible for this is strict force of justice is not guilty. Friar: that's wrong that's wrong! Cumpable! Cumpable!
Attorney: thus, the acussed have anything to say in his defense? Rizal:
1. I could not be guilty of rebellion, for I even advised Dr. Pio Valenzuela in Dapitan not to rise in revolution. 2. The revolutionists used my name without my knowledge. If I were guilty, I could have escaped from Singapore. 3. If I had a hand in the revolution, I could have escaped in a Moro vinta and would not built a house, and bought lands in Dapitan. 4. If I were the chief of the revolution, why was I not consulted by the revolutionists? 5. The La Liga Filipina did not live long, for after the first meeting, I was deported to Dapitan and it died out. 6. If the La Liga Filipiria was reorganized nine months later, I did not know about it. 7. It was true I wrote the Constitution and By-Laws of the La Liga Filipiria, but this is only civic association and not a revolutionary society.
8. While it was true that there were some bitter statements in my letters, it was because they were written when my fan-iily was being persecuted, being dispossessed of their houses and lands; and my brother and my brother-in- law were deported without a due process. 9. It was not true that the revolution was inspired in one of my speeches at the house of Doroteo Ongjunco, as alleged by witnesses whom I would like to confront. My friends knew very well about my vehement opposition to an armed rebellion. Why did the Katipunan send an emissary to Dapitan who was a stranger to me? Because those who knew me were aware that I would never sanction any violent movement. 10. My life in Dapitan had been exemplary as evidenced by my productive activities for the welfare of the people; the politico-military commanders and missionary priests could attest to these.
Narrator: At the outset, the trial was patently a farce, and readily, there would be a miscarriage of justice. Rizal was a civillian, but he was tried by a military tribunal composed of military officials. The case was already prejudged in the absence of due process. Gob. General: the tribunal condemns
Jose Protacio Rizal Mercado Alonzo Y Realonda with the penalty of death. So decreed and ordered by ordinary court martial of the post. As witnessed by the president and the members of the tribunal. Decision cortel de espanya: CULPABLE
Traviel: imposible!
Friars: Viva Espanya!
Narrator: after Rizal condemned by the tribunal council of the court. His mother went to the office of Gobernor Geberal to beg him to change the court's decision but they failed. Meanwhile, the Katipuneros gathered and plan to rescue Rizal. But.. Paciano: stop it! The Spaniards are spying in everything we do. We can't move to help my brother. I want too, but we have nothing to do for him. Let God handle all of this. (Katipuneros sadly accept it)
In Rizal's Prison as if he is writing.
"When I Die, please get my body right away for they might throw me anywhere. Bury me, place stone write my name, my birthday and when I die, place a cross. That's all mother. And if you wish to place a fence you may do so."
Scene 5: The Retraction Issue
3:30 Pm Father Balaguer returned to Fort Santiago and discussed with Rizal about his retraction of the anti-catholic ideas in his writings. Rizal is surrounded by priests and witnesses and wrote a retraction document.
Rizal writing: I declare that I am a Catholic, and in this religion, in which I was born and educated, I wish to live and die. I retract with all my heart anything in my words, writings, and publications and conduct that have been contrary to my character as a child of the Church. I believe and profess what it teaches. I submit to what it demands. I abominate Masonry as an enemy of the Church and as a society prohibited by it. The Diocesan Prelate, as the superior ecclesiastical authority, may make this manifestation public. I declare this spontaneously, in order to repair any scandal which my acts may have caused and so that God and man may pardon me.
Manila, December 29th, 1896.Jose Rizal
Narrator:
December 29, 1896 Dr. Jose Rizal was then taken to the chapel where he was to await the dawn of the day that would bring his death. Since then, visitors came to see him before his destined death…It was then on that he started to write letters, particularly to his family, to his dear brother Paciano which reads…
Related Topics