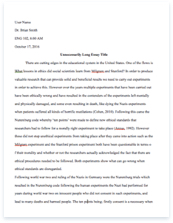 The whole doc is available only for registered users
A limited time offer! Get a custom sample essay written according to your requirements urgent 3h delivery guaranteed
Order Now
A very warm good morning to one and all present here. Before starting my speech I would like to wish you all Happy Republic Day 2014. Myself Aman Jain, student B.E. 1st SEM, Civil Engg. In front of you all. It has been my Pleasure that I got an opportunity to speak in front of you all on this auspicious and historic occasion. As today we all are celebrating our 65th republic day, I extend you all my good wishes for prosperity and success. 64 years ago, on this same day India defined itself as a free Sovereign Republic with secularism and democracy as its two pillars. We gratefully recall the sacrifices of millions of freedom fighters and unsung martyrs of earlier generation, who suffered so that we should be sovereign today for this we always remember the great leaders and their leadership with reverance and gratitude. The last 64 years have indeed been years of progress for the nation in several fields: Social, economical, political, scientific and technological. Celebrating our achievements we must never be complacent.
The road ahead is a very long one, and we must remain determined to achieve the eradication of Poverty, Illiteracy, and poor health from our mother land. The emergence of India as an independent and republic nation was a major event in the history. We celebrate 26th January every year as our republic day from 1950, but all this started from 26th January 1930 as the start of Poorna Swarj. Today India is acknowledged as a great democracy in the world and the Indian constitution as the embodiment of the political, social and economic rights of the people. The Constitution of India being written by Dr. Bhimrao Ambedkar has given India an great stability and peace. Different rights given to Indian Citizens gave a peaceful environment.
Along with all this advancement, today our country still fights the crime and violence. Prior to independence this had name of the British and now the name of terrorists, rape, bulgary, riots developing a huge threat to life of valued Citizens. Even after 64 years of being republic we are not free of terrorism which is pulling us backward. We the youth, the new generation of this Nation need to understand the native values and the need to maintain the peace for our nation and worldwide. Today, we must promise to ourselves to take care and respect our national flag and to make a development in positive way and attitude. We must change to see our country change. – A change in the right direction. Our country is a symbol of great diversity in every form.
Related Topics