Replacements, Ltd.: Replacing The Irreplaceable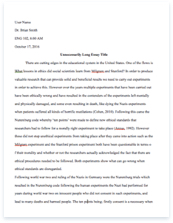 The whole doc is available only for registered users
A limited time offer! Get a custom sample essay written according to your requirements urgent 3h delivery guaranteed
Order Now
Bob Page worked as an auditor and hated it. As a hobby, he started visiting flea markets and collecting china. Friends asked him to look for replacement pieces for them. By 1980, Bob had revenues of $53,000 from his hobby and decided to quit his job to start Replacements, Ltd. By 1997, Bob's hobby had grown into a business with almost $60 million in revenue and 500 employees. Bob was proud that he had been successful without a business plan, a marketing strategy, budgets, and many of the things that business schools teach a company must have to be successful.
Replacement Ltd. has a strong network of suppliers that supply the company each week with pieces of china, crystal and silver that they locate from estate sales, auctions, flea markets and antique stores. Replacements provides its suppliers the current price the company is willing to pay for a particular piece.
The problem faced at Replacements was its lack of a strategic business strategy that incorporates a strong inventory system is limiting is ability to sustain its current growth rate as well as threatening its position as the dominant leader in providing a source of china, crystal, silver and other collectable items to the public.
This company has experienced phenomenal growth, but the management style and drive to implement good customer service have resulted in rapid employee burnout and high turnover despite above average pay and incentives. Inventory management poses another big problem.
Strategic mission and vision
Replacements, Ltd. will be the dominant leader in providing replacement pieces in china, crystal and silver. It will do so by providing quality items with superior customer service from knowledgeable employees.
SWOT Analysis of Replacements
Strengths:
– Dominant leader in a unique business with $60 million in sales in 1997
– Large inventory of over 6 million pieces and 125,000 patterns
– They had a better buying system unlike its competitors where they bought the pieces based on demand and how much inventory they had.
– They kept records of patterns that each customer owns in their list
– State of the art telephone service centre
– Had an incomparable customer base of 2 ½ million
– They had rich knowledge about pieces and they documented things
– Employees were given above average pay and incentives
– Offer a free pattern identification, flatware restoration and cleaning service
Weaknesses:
– Lack of formal, specific business strategy
– Strong corporate culture with high expectation of employees
– Lack of flexible inventory system that allows maximum utilization
Opportunities:
– Expand into international business operations beyond current mailing practices
– Create exclusive partnerships with other china, crystal and silver
manufacturers
– Develop exclusive rights to carry limited edition items that are aimed at the target market
– Outsourcing certain functional areas of the business
Threats:
– Entrance of similar businesses especially from foreign countries
– Consumer trends change and collections of china, crystal etc become less important to future generations
– Loss of customers due to lower inventory on hand
– High turnover rates
Recommended actions to improve performance
– Reduce inventory
– Implement real-time inventory purchasing procedures
– Continue superior customer service and satisfaction
– International warehouses and showrooms
Related Topics