Renault & Nissan Alliance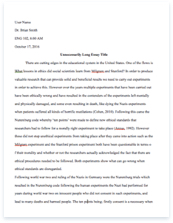 The whole doc is available only for registered users
A limited time offer! Get a custom sample essay written according to your requirements urgent 3h delivery guaranteed
Order Now
"The Renault-Nissan alliance, currently heralded as one of the most successful in the business, represents the combination of two very different organizations, structurally and culturally" (Rugman & Collinson, 2004).
Renault-Nissan alliance is based on trust and reciprocal respect. Its organization is transparent to make sure "clear decision-making for speed, accountability and a high level of performance; maximum efficiency by combining the strengths of both companies and developing synergies through common organizations, Cross-Company Teams are shared platforms and components" (Nissan, 2010). However, it will take substantial efforts integrating two distinct organisational cultures, especially the strong cultural gap between Oriental and Continental sides, remote geographical distance and diverse automaker background factors.
The purpose of this essay is to renew the Renault-Nissan case study and examine if it is a past victory of alliance or not. In this context, Joann Muller also declares that the Renault and Nissan alliance have controlled 7 years of association productively (2006). To do so we are measuring the Renault-Nissan nature as a collaborator, comparing and contrasting its experiences with the Dailmer-Chrysler and finally we will measure up the financial problems of Nissan which were in a bad phase at the time of alliance have been eased or not.
Assessing how Renault and Nissan have worked together as partners, and the difficulties of bringing together two distinct organisational cultures
In the process of alliance, the efforts that many people have engaged in can be seen, in particularlly, the portion of 'harmony among people' constantly been focused by Mr Schweitzer. Early since October 1998, he had a clear view of the feasibility of the alliance between Renault and Nissan. He perceived that there could be no compromise, and it had to be based on two principles: equal status and participation in management. The Renault teams continued to obey the negotiating rules formulated by top managements since the beginning of negotiations : "treating the people at Nissan as equals, avoiding all forms of arrogance, remaining attentive while maintaining the two principles" put forward by Mr. Schweitzer as conditions for a win-win situation for both sides of the alliance (Bartlett el al, 2008). Moreover, when Nissan did not form an alliance with DaimlerChrysler, Mr. Schweitzer insisted that all of company's original proposals will not be altered because he does not want Nissan to have a bad impression on Renault's style and culture for taking advantage of its partner's problem (Bartlett el al, 2008). (Nissan, 2010)
All these evidences prove that Renault emphasized that this is the Alliance, and the alliance aims to be able to focus on the global management of common relevant design, production, manufacturing and marketing activities, to be able to respect each other's culture and uniqueness, and simultaneously non-interfered each other's conduct of operations. Renault has learned the lesson they made a mistake on forming an alliance with Volvo; that is, Renault ignored the voices of Volvo employees during the merger processes, which led to failure eventually. Hence, this time they established many new organizations to promote cooperation alliance after officially signing alliance agreement on 27 March 1999. Organizations include Alliance Board (AB), Steering Committees (SC), Cross-Company Terms (CCT), Functional Task Teams (FTT), and Coordination Bureau (CB) (Nissan, 2010). Below is the strategic managements of the alliance as well as detailed duties and functions of each organization.
The Renault-Nissan Alliance is managed strategically as shown below. (Nissan, 2010)
Alliance Board (AB) – is composed of executive committee members from both Renault and Nissan. The Alliance Board stimulates development of synergies, validates respective Renault & Nissan strategic orientations and business plans, decides on common activities and monitors Alliance progress (Renault, 2010). However, Renault and Nissan remain independent operation in their top management (Renault, 2010).
Renault-Nissan (B.V.)- is the sole shareholder of the two existing Alliance joint-venture firms: Renault-Nissan Purchasing Organization (RNPO) and Renault-Nissan Information Services (RNIS) (Renault, 2010).
Coordination Bureau (CB) – reports to the Alliance Board and coordinates committees made up of representatives from both companies. Main functions are to provide specific technical supports such as legal and accounting matters, to solve the problem of company-level interCCT, and to coordinate the specific CCT internal conflicts (Renault, 2010).
Steering Committees (SC) – propose priority topics to the Alliance Board, and supervise the various workgroups and support the implementation of Alliance projects (Renault, 2010).
Cross-Company Teams (CCT) – explore potential synergies in product design and launch, research and engineering, manufacturing and purchasing, and draw up joint projects ad monitor their implementation. Its clear role is opportunity and synergy hunter (Renault, 2010). They also check implementation made by line organization (Renault, 2010).
Functional Task Teams (FTT) – contribute expertise regarding processes as well as standards, management as well as information tools for law, taxation, management, quality control, and  R&D (Renault, 2010). They support and facilitate daily work of the Alliance bodies and harmonize practices and tools as needed (Renault, 2010).
Task Teams (TT) – are created whenever specific issues arise, which conduct Alliance projects and / or support SCs with specific assigned tasks and deadlines (Renault, 2010). Both CCT and FTT are executive body which is responsible for the actual communication and cooperation (Renault, 2010). Renault and Nissan establish relationships and explore how to cooperate from the actual work through these teams and sub-teams.
In addition, a small dedicated team of six persons from Nissan and Five from Renault was formed on June 2009, they will apply their in-depth understanding of both companies to develop synergies at all levels, and push for greater communisation and standardization (Renault, 2010).
Driven by an alliance board, the two firms have developed : "shared production facilities in Mexico, Brazil and Spain; common engineering platforms for entry-level B segment and mid-level C segment vehicles; common power train parts and increased sharing of engines and transmissions, and; increasingly integrated IT, information and communications systems"(Rugman & Collinson, 2004). Driven through the project, both sides can share their technology to achieve the cooperation through practical work. As for the outcome of the cases, especially in procurement, manufacturing, and platform sharing; both sides do not only widen one's own horizon but also upgrade one's own capabilities through impelled by alliance. Each company takes inspiration from its partner's experiences to improve performance. Renault and Nissan pool their expertise and cooperate on purchasing, engineering, production, and distribution. The two groups also swap best practices to improve productivity (Renault, 2010).
Renault accounted for more of the shares than Nissan did. However, Renault has presented great appreciate and tolerance for cultural differences, and respect the perspective from the general Nissan staff. These are the vital points for running successful alliance. Nissan may not get same respect if they choose to form alliance with DaimlerChrysler instead. The Vice President of Nissan Mr. Sawada ever mentioned that alliance just like a marriage: both sides must continue to strive to create a happy ending, both sides need to trade-offs because at times contribution and acquisition can not be balanced, both sides must treat each other from a long-term perspective, tension and conflict will always exist and the best solution is to face it and solve it (Bartlett el al, 2008). Consequently, without a doubt, the Renault/Nissan alliance can be heralded as one of the most successful in the business (Rugman & Collinson, 2004). Below figures of the Net Income and Stock Price Evolution of both companies are the best proofs of excellent partnership and successful strategic alliance.
Figure 1
Net Income Evolution of Renault and Nissan
Source: Nissan Annual Report (Nissan, 2010)
Figure 2 Stock Price Evolutions of Renault and Nissan
Source: Nissan Annual Report (Nissan, 2010)
Figure 3 Nissan share Price from May 20, 1999 to May 20 2009
Source: Nissan Annual Report (Nissan, 2010)
Experienced met by Daimler-Chrysler
The merger of German Daimler-Benz and Chrysler in 1998 was to assure a shared in the U.S. automobile market. However, this permitted the German company to enter the global marketplace. The two points of this merger describe the challenges of this merger (Rugman & Collinson, 2004).
Firstly, these two companies had different target markets and were manufacturing different styles of products. Daimler-Benz had a cut throat verge in the luxury market. On the contrary, Chrysler manufactured common sedans for the U. S. Although they could swap the costly parts of Daimler's vehicles for the low cost Chrysler cars, the low cost Chrysler parts could be used on Daimler cars. These actions possibly trim down the competitive benefit on both markets. In consequence, the merger was restricted and only few portions could be shared (Rugman & Collinson, 2004).
Secondly, the vital challenge was the cultural conflicts which were undervalued by the upper management. Daimler-Benz's method was extremely divisional and commanding through plenty of hierarchical ranks and gigantic official procedures in which actions were centralised and adopted to be undertaken purposefully. While Chryslers inclination was on decisions and actions undertaken rapidly and more impulsive at any ranks. These dissimilarities were exposed in board meetings and also at the stage of engineers in cross-performing teams; German moves were seen as egotistical as they believed as they were inferior partner. Hence, management teams opposed to work united and were not interested in cooperating (Sulejewicz, 2003).
One more important thing, both organizations just attempted to take profits from their own home area and represented more host region organizations (Rugman & Collinson, 2004).
Experienced met by Renault -Nissan
On the other hand, Renault –Nissan alliance was proclaimed as one of the largely victorious synergy which characterizes the alliance of two extremely diverse firms in formation and culturally as well (Rugman & Collinson, 2004). This win-win contract made a tremendous investment to Nissan, this alliance permitted Nissan to focus on the U. S. Markets well and to enjoy new alliance with Renault in Europe as well in together with the fetched skills in marketing, design and platform tactics (Sulejewicz, 2003).
The challenge in the alliance could be detected in the cross-culture facet due to the huge differences in German and Japanese culture. Nevertheless, the Carlos Ghosn made it possible and Nissan modified from Collective Company with compromise decisions which are normal for Japan to a more individual in a decision on constructing mechanism without compromises (Sulejewicz, 2003).
Synergies were enhanced through the swapping of employees who joined in departments such as supplier relations, product strategy, sales and marketing, and finance in Nissan as well as work force from Nissan who worked in the quality control, vehicle engineering, manufacturing and power train in Renault. Renault was extremely reliant on its home market which makes it as a home-based organization. However, Nissan was a bi-regional organization obtaining sales in United States and brilliant market profits from triad regions as well (Rugman & Collinson, 2004).
Comparisons and Contrasts
In both the Daimler-Chrysler and Renault-Nissan alliance, the similarity is that the cultural differences in both the alliances were extremely high among each other. However, the differences are in between the experiencing the large cultural diversity. Daimler-Chrysler experiences troubles due to cultural disparities and their management teams opposed to work together. On the other hand, Renault-Nissan overcomes the cultural differences by exchanging the employees to enhance the synergies (Rugman & Collinson, 2004).
Another similarity which is worthwhile to mention is that Daimler and Renault both were European companies and were acquiring profits mostly from the host countries. So it termed as the host region organizations (Sulejewicz, 2003).
However, one more important difference which Daimler-Chrysler merger experienced with Renault-Nissan alliance which caused due to cultural differences was in sharing the departments, parts from the other merged or alliance organizations. Owing to this disparity, Daimler-Chrysler merely could utilise the some administrative departments like finance and public relations. On the other hand, Renault-Nissan managed cultural differences successfully and exchanged knowledge by developing teams for making a strong alliance as well as for more synergies exchanged the knowledge of employees by swapping (Sulejewicz, 2003).
Assessment of Nissan's Latest Decade Financial Problem.
On 27th March, 1999, Nissan eventually determined to make an alliance with Renault. Meanwhile, both of these two automobile firms reached a consensus and declared that even if Renault and Nissan turn to an alliance, both of them still can maintain their own independence of operating their internal upper managements (Bartlett el al, 2008). Prior to the Renault-Nissan alliance, Nissan actually was on the fringe of the insolvency (Bartlett el al, 2008). According to recent research conducted by Bartlett, Ghoshal and Beamish (2008), in the year of 1998, Nissan Motor Company was suffering a harsh financial crisis; more specifically, a "succession of years showing losses had left the company with total debts of 23 billion euros and a list of annual repayments that was becoming increasing difficult respect."
Furthermore, a recent study (Bartlett el al, 2008) indicates that "Nissan's global market share had slumped from 6.4% in 1990 to 4.9% in 1998." Consequently, Yoshikazu Hanawa, the President of Nissan, realised that in an attempt to avoiding insolvency of Nissan, it was in an urgency to negotiate the issue concerning the synergy with its French counterpart, and Mr. Hanawa "set a symbolic date, March 30, 1999, as a deadline" which "was the end of the Japanese financial year, when short-term credit lines were to be renegotiated" (Bartlett el al, 2008).
For the sake of interpreting the dramatic growth of Nissan's revenue as well as Nissan's achievement after the alliance with Renault since 1999, a table of Nissan's latest decade financial highlight and a figure of Nissan's annual income report are presented as follows:
Firstly, provided is the table rendering the disparity in Nissan's annual financial circumstance, measured in millions of yen and percentage, of 7 categories (Net Sales, Operating Income, Net Income (Loss), Net Income (Loss) per Share, Shareholders' Equity, Total Asset, and Net Consolidated Automotive Debt) during a decade from March 31, 1999 to March 31, 2008. Generally speaking, although the financial performance prior to the Japanese fiscal year of 2001 is extremely appalling, the synergy between Renault and Nissan is successful due to the boosting volumes of the financial performance in every single facet.
It is claimed that the greatest net sales of Nissan's vehicles fell in the Japanese fiscal year of 2008. In contrast to the net sales of Nissan's vehicles in the Japanese fiscal year of 2000, the volume of net sales in 2008 was approximately twice larger than that in 2000. More specifically, the former represented slightly fewer than 11,000,000 million yens as opposed to roughly fewer than 6,000,000 million yens for the latter. Hence, it is a fact that the RenaultNissan alliance stirs up a positive influence on Nissan's vehicle sales and considerately enhances the volume of Nissan's sale on automobiles.
It is also interesting to note that the revenue of operating income saw the greatest similarity in the Japanese fiscal year of 2005 and 2006. In comparison with the operating income in 2006, the operating revenue in 2005 was smaller by a narrow margin, with 861,160 and 871,841 million yens respectively. Therefore, it is suggested that the revenue of the operation tended to grow steadily in an upward trend in five years later since Renault and Nissan achieved the synergy in 1999.
Moreover, it is worthwhile to mention figure 2. Figure 2 compare and contrast the annual net income of Nissan Motor Co, measured in billions of yens, during the latest decade from 1998 to 2007.
During the latest decade, the largest deficit of Nissan's annual net income which can be seen fell in the year of 1999. In contrast to the annual gain of Nissan in 2005, its annual net income in 1999 was extremely fewer by approximately 110 billion yens, with the former generating just over minus 60 billion yens as opposed to slightly over 50 billion yens for the latter. In consequence, it is a fact that the Renault-Nissan alliance resulted in a dramatic improvement and promotion in Nissan's revenue.
In a word, generally speaking, although the annual net revenue of Nissan was in a dip before the alliance with Renault and during the year of being restructuring with its French counterpart, the growth of Nissan's annual net profit presented an exponential hike after rebuilding with Renault.
Figure Annual Net Income of Nissan Motor Co.
Source: Nissan Annual Report (Nissan, 2010)
Conclusion:
Through the case of the Renault/Nissan Alliance, we can see that when companies decide to run cross-border mergers or alliances, the timing, location, harmony among people all need to do continuously observation, analysis and evaluation; particularly for the segment of people harmony, to be able to respect cultural differences and individual characteristics are the significant and crucial key point toward the road to success (Chen, 2006). Annual financial reports can prove that the decision of making alliance between Renault and Nissan has a great success after compare with other automaker alliances within this decade.
References:
Bartlett, C.A., Ghoshal, S. & Beamish, P.W. (2008). Transnational management: text, cases, and readings in cross-border management. International edition / fifth edition., Ch. 6, pp.587-611 London, McGraw-Hill.
Muller, J. (2006) Secrets of a Happy Marriage, Forbes. Vol. 178 (9). Nissan
(2010)
Annual
Report.
[online]
Yokohama,
Nissan
Available
from:
http://www.nissan-global.com/EN/IR/LIBRARY/AR/index.html [accessed 08 March 2010]
Nissan (2010) Principles of the Alliance. [online] Yokohama, Nissan Available from: http://www.nissan-global.com/EN/COMPANY/PROFILE/ALLIANCE/RENAULT02/ [accessed 08 March 2010]
Nissan (2010) Structure of the Alliance. [online] Yokohama, Nissan Available from: http://www.nissan-global.com/EN/COMPANY/PROFILE/ALLIANCE/RENAULT03/ http://www.nissan-global.com/EN/COMPANY/PROFILE/ALLIANCE/RENAULT02/ [accessed 7th March 2010]
Renault (2010) Cooperations and Synergies [online] Paris, Renault Available from: http://www.renault.com/en/groupe/l-alliance-renault-nissan/pages/cooperations-etsynergies.aspx [accessed 7th March 2010] Rugman, A. & Collinson, S. (2004) The Regional Nature of the World's Automotive Sector, European Management Journal, Vol. 22, No.5 pp. 471-482, London, Elsevier Sven Eppert Website (2003) Compare the two mergers: Daimler-Chrysler and Renault-Nissan. Any implications for the IMGT framework? [Online]. Aleksander Sulejewicz Available on: http://www.sven-eppert.de/downloads/daimler-chrysler_nissan-renault.pdf [accessed 01/03/2010]
Related Topics