Recruitment and selection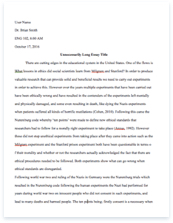 The whole doc is available only for registered users
A limited time offer! Get a custom sample essay written according to your requirements urgent 3h delivery guaranteed
Order Now
This report is all about talent planning; how an organisation identifies and attracts talent. This report will explain the different ways to retain staff and the benefits of having a diverse workforce, this report will also showcase the different methods of recruitment and the benefits of inductions and how it benefits individuals when they join a the company.
Attracting Talent
When a company are recruiting there are many ways in which a company can attract talent; such as low staff turnover; if a company publishes the fact they have low staff turnover this would make people more likely to apply for jobs at this company as they would think this is a good company to work for that is why they have low staff turnover; Another method would be having a good cooperate image a good company reputation, having your company known for being a good company to work for as they push training and development this would improve the image or if they have good initiatives like investors in people. In addition to this; maintain the ethics and values for all employees having a strong workforce where good ethics and values are built into the workforce, this would attract talent as they would see the culture of the business being positive and diverse. Lastly another factor that attracts talent would be a company that complies with legislation; that does not have tribunal which mean they must treat their staff fairly. This would be a huge positive when applying for a job, when a person does research on the company seeing that the company has had no tribunals.
Retaining a Diverse Workforce
To retain a diverse workforce a company could have many different policies and procedures in place to make sure this is embedded into the culture; this could also be done through having company codes of conduct and policies for equality and diversity this implies a very fair and diverse workforce. Another way retaining a diverse workforce is it would benefit the company as person may be able to speak different languages which could attract global
customers; in addition to this you would gain a varied amount of skills as people would be from different backgrounds so your employees would be highly skilled in different areas. Also it makes for a good corporate image having a diverse workforce, as if everyone in the workforce was white British it would imply they do not employ different ethnicities. Lastly another way to retain a diverse workforce; could be having a flexible working policy which would assist mothers, fathers that have dependants and they would find their company fair; and approachable.
Recruitment and Selection
3 factors that affect recruitment and selection:
One factor that may affect recruitment would be the cooperate image if the company has a good image then more people are likely to apply for the position, if the company is well known for learning and development and being innovative then people are more likely to want to apply to work for the company. Another factor could be the market place if the company is global company people may aspire to work that company because it is well known and doing well in the market place. When selecting candidates being open minded and interviewing a range of people so you can see which is better for the job, being an equal employer.
Recruitment Methods
one method of recruiting could be the local job centre this would give everyone an opportunity that does not have access to a computer; this would mean you would receive a range of applicants. Another method could be to advertise internal firstly this would give the staff you already have an n opportunity to try for the job; also this would be talent management; and would make more opportunities for internal staff. Lastly another method could be through an agency; as they could interview a screen the candidates before you see them; cheery picking the best candidates for the job.
Induction and the benefits for it
Inductions benefit new starters massively as they can get a keep for the company they can get a feel for the culture of the staff and see if this job is right for them, it also gives them an opportunity to meet everyone and get an insight of each area of the business, it also gives them full training in the job they are about to perform. It also gives off a more
professional image of the company showing that they care about their employee not just expecting them to get on with the job without training. An Induction plan that we use at Grouphomesafe that I put together myself is attached this was for the role of Head of Distribution in Sales so the induction was extensive as they had to learn the business as they were going to be selling to our customers. I have attached another induction plan which was for a sales office administrator; so the induction was less in-depth as they do not have to deal with the different companies across the business, so you can see the different types of inductions for the different roles they are bespoke to employee's role in the business.
Related Topics