Recommendations Dutch Lady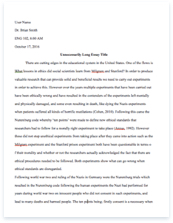 The whole doc is available only for registered users
A limited time offer! Get a custom sample essay written according to your requirements urgent 3h delivery guaranteed
Order Now
Brand equity is a phrase used in the marketing industry which describes the value of having a well-known brand name, based on the idea that the owner of a well-known brand name can generate more money from products with that brand name than from products with a less well-known name, as consumers believe that a product with a well-known name is better than products with less well-known names. There are few ways that Dutch Lady Company can strengthen and leverage their brand equity. First, Dutch Lady Company should focus more as a leader in providing healthy dairy nutrition. This is due their company mission of "Helping Malaysians move forward in life with trusted dairy nutrition", they should continue more efforts by manufacturing healthy products and committing to responsible food production. For example, Dutch Lady Company should have a World Milk Day for Dutch Lady Malaysia can take this chance in celebrating the World Milk Day and to spread the importance of the goodness of milk to consumers. Besides, Dutch Lady Company also should organize and participate Nutrition Studies to creating a healthy Malaysia.
They should take part in nutritional studies conducted with relevant and independent authorities in raising awareness of the nutritional habits and deficiencies among consumers. This activities can help the company to strengthen and leverage their brand equity. Secondly, Dutch Lady is advised to come out with some new product development strategy. Launching of a new product is to increase sales and also earn more profits. The new product innovation can help Dutch Lady to maintain its loyal customers who are always look for innovated product. Dutch Lady can launch some products which focus on elderly. In the last few years, osteoporosis has become recognized as major health problem. Dutch Lady company can create more milk that contain nutrients such as calcium, magnesium, fluorine, strontium, copper, zinc, manganese, boron, vitamin C, D and K. These nutrients play a role in bone acquisition. This can make more consumption of milk in the elderly market because these types of milks will be a good nutritional solution in keeping bones strong and healthy. Thirdly, to strengthen and leverage their brand equity Dutch Lady Company should move society forward by giving back.
They can supporting local dairy farmers to helped local farmers with higher production of milk in both quality and volume, ensuring sustainability of milk supply. Besides, they can have Employee Volunteering Initiatives reach out to communities in spreading the goodness of milk in various outreach activities in whole Malaysia especially Sabah and Sarawak. Dutch Lady Company also can partnering with more society club in Malaysia such as Malaysian Red Crescent Society. Lastly, Dutch Lady used different promotion strategies to promote their products. Although Dutch Lady is the market leader, but they just use a few of strategies in promoting their product. However, Dutch Lady is recommended to promote their products through online marketing strategy. This is a company effort that Dutch Lady can build a direct and good relationship with the customers.
Most of the business in world today is carried out through digital network that connect companies and people. Therefore, online marketing brings many benefits to them. Online marketing is less time consuming and easier way to promote the product to the public. The manufacturer can contact with their customer without face to face in order to explain all those information, they can use webcam to have a conference.
References
1. Retrieved from http://www.dutchlady.com.my/en/home.asp
2. Rice.B , 5 Steps for Building Strong Brand Equity. Retrieved from http://www.business2community.com/branding/5-steps-for-building-strong-brand-equity-0287
Related Topics