Reasons Why Computer Skills Are a Necessity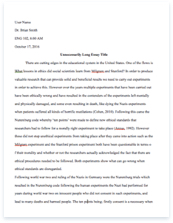 The whole doc is available only for registered users
A limited time offer! Get a custom sample essay written according to your requirements urgent 3h delivery guaranteed
Order Now
As the business world grows and evolves with each new wave of technology, basic computer skills are becoming more and more important for individual success. We have all heard that computer skills are necessary, but often this begs the simple question-why? Following are four unique answers to that question. They describe exactly why we all need do-called "vital" basic computer skills.
Everybody's Doing It
In a study published in 2001 by ESS Data Recovery Inc., 65.6% (or 174 million) of people in the U.S. are computer users. In the workplace, 65 if the 15 million employed adults over the age of 25 use computers, and these numbers are predicted to grow. Basic computer skills are becoming more vital. In the same study, 38.8% of the office workers polled use their computer for desktop publishing and word processing, while 35.9% used their computers for spreadsheets or databases. Employers are looking for employees who know how to perform these tasks so they don't have to spend the money to train them. So, if you don't have to spend the money to train them. So, if you don't learn these basic computer skills, you significantly hamper your ability to find the job you want.
It Opens Doors
Did you know that there are 14 unfilled IT (Industrial Technology) positions in the average American company? That means that by increasing computer skills, you make yourself qualified for one of the most in-demand jobs on the market. But you don't have to be a computer genius to get these jobs! In the same study by the Computing technology Industry Association (CompTIA), it was found that the average number of unfilled entry-level IT positions is 8.5. So, if you want to put yourself in the job market, basic computer skills are necessary. Advanced computer skills will take you even farther. The average estimated annual spending o external training per worker (in the same CompTIA study) is $4,568. Your company will help train you to become more advanced in t=your computer skills. In turn, you will be able to perform the tasks of the more advanced IT positions and move up the pay scale.
It is Expected
According to Ms. Linda Lindaman, Professor of Office Management at Black Hawk College (Moline, IL), "Expectations are higher today." She also adds that "Knowing Windows®, PowerPoint®, desktop publishing, and preparing spreadsheets are necessary in today's business world."Without the knowledge necessary to make simple presentations, spreadsheets, ect, a job seeker is likely to be passed over. "Good office assistants will fill in the gaps," says Ms. Lindaman. Also at risk are those already employed who do not know, and are unwilling to learn, basic computer skills. Because of their inflexibility, a manager may be more likely to let that employee go and hire a replacement who already had the skills necessary to perform required tasks quickly, efficiently, and mistake-free.
They are Easy to Learn
Are you reading this and wondering, "Oh no! I don't know these skills. What should I do?" don't panic! Lucky for you, these skills are easy to learn through a variety of means. Of course, my favorite method of learning these skills is through the Business Professionals of America Workplace Skills Assessment Program. We have events that are geared (Continued)
Related Topics