Reasons Nearly Everyone Renews Their Costco Membership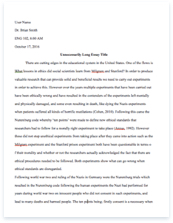 The whole doc is available only for registered users
Pages: 4
Word count: 857
Category: Costco
A limited time offer! Get a custom sample essay written according to your requirements urgent 3h delivery guaranteed
Order Now
Costco is the world's largest membership warehouse chain retailer and they charge their consumers a yearly membership fee (between $55 – $110) just to shop there. The success of their annual membership loyalty is in result to their reasonable low prices for large quantity and good quality products. According to CNBC (Quintanilla, 2012), they generate $93 billion in annual sales. Apart from the relatively low prices on their products, each warehouse is staffed with personnel that is knowledgeable and ready to assist club members. Costco revolutionized the global supermarket shopping experience.
Each warehouse worldwide essentially becomes a treasure hunt adventure with new products, since inventory constantly changes. Costco inhabits a traditional hierarchical management system. Upon watching this documentary, it is evident that Jim Sinegal the founder of Costco, values all involved stakeholders and rewards their contributions. In my opinion, Jim Sinegal implements a very humble and generous management approach. This paper seeks to discuss the internal and external strategies that contribute to the success of The Costco Craze. One of many brilliant fundamental strategies of Costco includes the elimination of consumer confusion and frustration by narrowing the selections of similar items to just a few. This strategy eliminates the consumer's anxiety and indecisiveness when making purchasing decisions. Costco's merchandise is anything but typical since their retail model focuses on items sold in bulk or larger volumes. The merchandise can vary from ample categories such as food, apparel, entertainment, housewares, tires, mortgages, wedding dresses, caskets, diamond rings, insurance, travel packages, gas and etc.
Another winning factor is that Costco never markups up their prices more than 15 percent, which motivates their members to purchase more. As mentioned in the Sepulveda video The Costco Craze American consumer psychology is "More and Bigger is Better".Costco warehouses notably lack signs for store navigation and merchandise locations. In my opinion, the strategy behind this method is genius. Jim Sinegal's the founder of Costco, strategically wants his members to wander aimlessly around the store to have more exposure to the diverse merchandise selections. In the same idea, he places unrelated merchandise together in the same environment, to increase impulse purchases. Sinegal created another groundbreaking approach with the implementation of taste and entertainment stations to engage members. My grandmother has an active Costco Membership since 2005 and I occasionally shop with her. From my own personal shopping experience at Costco, I've enjoyed sampling their complimentary food and beverages, I think it helps the time pass and promotes a relaxing shopping experience. However, I agree with the warehouse members that were interviewed in the video about the overwhelming aspects of being forced to purchase products in bulk sizes.
Jim Sinegal retired his CEO position in 2012. However, his efforts remain active and he holds a position on Costco board of directors. During Sinegal's term as CEO, he diligently traveled to warehouses worldwide to survey product placement and ensure lowest competitive prices. He openly communicates his vision, mission, and is accessible to all levels of personnel within the organization. I think his nourishing involvement is inspiring, he embraces relationships with suppliers and employees which play a significant role in their billion-dollar success. Sinegal recognizes, acknowledges, rewards, and forms personable relationships with his employees. In this documentary, I learned the behind the scene functions of the analytical and complex research that Costco conducts on their products. These specifications ensure each of their products to be produced in the best quality possible, in which case employees are divided into corresponding departments depending on their specialty. The elected management officials and new CEO Walter Craig Jelinek, also view their employee's as company assets. Human Resources greatly invest in benefit packages, to ensure that their employees needs are satisfied.
They practice a traditional hierarchical management system, that offers promotions, incentives, training and they emphasize that they offer competitive pay and health benefits. Costco offers the highest hourly starting wage in the industry, with $20 an hour. Sepulveda Evidence from the video, concludes that employees feel appreciated and they expressed overall satisfaction with their job. The employees are loyal to the brand, resulting in minimal turnover rates (Quintanilla, 2012). In my opinion, lower levels of turnover translate into a strong work culture and essentially employees gain specific skillful knowledge in their assigned department. Costco leverages their excellent employer brand image and I believe it attracts the best employment prospects. Considerably the internal motivation and generous employee packages, add additional unique value for their club members. Not only does Costco offer the lowest prices on well-tested products, most importantly their friendly associates are willing to provide great customer service.
Furthermore, I think Costco's formulated values and management structures rise above any traditional industry standard. Their effective leadership and supportive management officials undoubtedly encourage their employees to produce better performance and higher quality work. The Costco Craze documentary as mentioned by CNBC, states that Costco continues to progress with 10% growth sales per year. In conclusion, I think that Costco's management structures alongside other implemented strategies greatly contributes to their overall success. I am an active Business Management degree seeker, and this presentation contained academic knowledge and valuable information that I can use for my future management endeavors.
Related Topics