Anti-racism & multiculturalism: Studies in international communication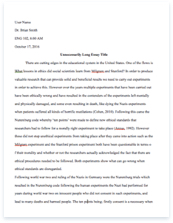 The whole doc is available only for registered users
A limited time offer! Get a custom sample essay written according to your requirements urgent 3h delivery guaranteed
Order Now
Introduction
             In the present days, the word 'racism' is mentioned around all the time not only by elements of racial minority groups but also by whites, too. Use of the term "racism" has become so popular that it's spun off related terms such as "reverse racism," "horizontal racism" and "internalized racism" has also come up for the term. Racism is activities, beliefs, or practices, in both political and social organizations that regard different races to be positioned as naturally inferior or superior to each other, based on alleged shared inheritable traits, qualities or abilities. In addition, the term racism can also embrace the idea that members of diverse races ought to be treated in a different way or in better ways than others (Alleyne, 2013).
Racism (discrimination) is frequently used to depict prejudice on a cultural or ethnic basis. This menace of racism has been a thorn in the sports world especially football/soccer Racism in association football is the abuse of players, officials, and fans because of their skin color, nationality, or ethnicity. Some may be targeted (also) because of their association with an opposing team. However, there have been instances of individuals being targeted by their own fans as well as players racially abusing other players. The menace has affected sports and especially football. Key European nations have seen fans racially mistreatment players over the decades and the time has now come to say enough is enough (Alleyne, 2013).
Over the time, there have been numerous measures which have been taken as well as deployed in order to curb the issue of racial abuse in the game of football. Some of the countries that have been on the forefront in the fight against racial abuse in the sport of football is the European countries. This is because the region has been one of the hardest hit regions whereby black players have been subjected to racial discrimination before, during and after matches. Italy is one nation that has experienced such cases of racial abuse targeting black footballers since 1992 in Serie A, the nation's top flight league. In recent era football players like Boateng Kevin and Mario Balotelli have faced the anguish of monkey like chants. These chants have also been experienced in Italy from major clubs fans (Alleyne, 2013). For example, Mario Balotelli, then playing for Inter Milan was abused racially Juventus in 2009. The Juventus fans were handed a punishment of one-match ban for the fans. In 2013, the ghosts of racism took a new light, for example fans throwing bananas to black players a recent incident are when the Dani Alves from the Spanish club Barcelona was subjected to the incident while playing for his club in a Spanish league match against Villarreal. The club (Villarreal) responded by handing a life ban to the rogue fan who threw the banana to the players. The incident of throwing bananas to the black people is seen as depicting them as 'monkeys' (Great Britain & Great Britain, 2012).
It's just not the fans who abuse players. In 2011, Liverpool forward Luis Suarez racially abused Manchester United left back, Patrice Evra. Although Suarez claimed he didn't abuse Evra, the FA in their inquiry found the forward guilty and slapped him with an eight-match ban. Players stood by Suarez and so did his team owing to his mixed race family background. In another incident in the Premier League, then Chelsea skipper John Terry was alleged to have racially maltreated QPR player Anton Ferdinand. A video footage circulated showing Terry abusing Ferdinand. Terry refused such claims. The FA published a 63-page report and charged Terry with racism, abuse banning him for four matches. These and many more incidents of racial abuse in the game of football have threatened to ruin the beautiful game (Great Britain & Great Britain, 2012).
How Racial Abuse Should Be Stopped In an Effective Way
             Educating the masses is one factor that can help stop racism. Implementation of stringent measures holds the key. New methods of reaching out wide to people and targeting groups that promotes such hatred, and hitting them hard would be crucial in the fight against the menace. The numerous football bodies such as FIFA, UEFA, FA, among others, has been urged to be stricter in the fight against racial abuse in football. One of the measures deployed is the hefty fines and banning of both players and fans who racially abuse others.. Whether it's on or off the pitch. In addition, deduction of points on clubs would also be an effective move. For example, in Italy's Serie A League, clubs that are found guilty of match fixing are deducted points. This measure should be adopted in the fight against racial abuse in soccer, especially in the major leagues in Europe (Great Britain & Great Britain, 2012).
Racists should also be arrested and charged in the courts. This would help in reducing the menace among fans all over. The current education/prevention measures and disciplinary framework are still not preventing recurrent incidents of racism and in turn should be changed for effective impact to the fans and players on the matters about racism in the game. UEFA, national associations and leagues should legislate for stricter sanctions regarding racism. In addition, disciplinary bodies should apply such stricter sanctions in cases of proven racism and to seek ways of obliging those sanctioned to take future preventive action. Moreover, competition organizers in Europe are called upon to apply the guiding principles issued by UEFA for how to compact with racist occurrences during football matches (Garland & Rowe, 2012).
Referees should be allowed to halt football games in cases of racial discrimination actions or chants directed to the players, and major leagues in Europe as well as national associations should support such action. National associations, clubs, player unions and leagues, should evaluate and develop their measures for education concerning racism. Players and coaches should speak out, even if this may mean criticizing their own fans or players. Finally, country's relevant authorities should play their part in providing football bodies with the essential lawful means in the acts of arresting, prosecuting and also to ban casualties from the stadiums for noteworthy periods those accountable for racist acts as well as allowing exchange of information concerning racist behaviors between states and football bodies (Garland & Rowe, 2012).
Conclusion
             Though racism is a problem in many professional sports, soccer seems especially prone to it. Racism in sports has threatened to ruin the beautiful game of football, however the concerned authorities are up and fighting the menace to the best they can. The issue of racism has its history in sports and it would call for all the stakeholders in the game working together to shut down the racism issues. Not only should the European countries play part in the fight against it, but all the countries under the FIFA foundation as this is the world football body. Despite the initiative to fight the menace of racial abuse in football, there has been, nevertheless, a universal need of inventiveness from the main football clubs in Europe to fight the menace (Garland & Rowe, 2012). Whereas the clubs in German are involved to the point of fan education schemes, elsewhere there is modest contact between club officials and the fan groups. It is suggested that local 'fan's forums', which allow genuine dialogue between officials and supporters, may help to reduce some of the problems. Partnership, leadership and responsibility have proved to be the successful building stones of this work and clubs leading the way in pursuing policies and processes in equality have reaped the intended benefits.
References
Alleyne, M. D. (2013). Anti-racism & multiculturalism: Studies in international communication.
New Brunswick, N.J: Transaction Publishers.
Great Britain., & Great Britain. (2012). Racism in football: Second report of session 2012-13.
London: Stationery Office.
Garland, J., & Rowe, M. (2012). Racism and anti-racism in football. Basingstoke, Hampshire
[England: Palgrave.
Related Topics