R. M. Schindler house on Kings Road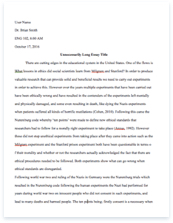 The whole doc is available only for registered users
A limited time offer! Get a custom sample essay written according to your requirements urgent 3h delivery guaranteed
Order Now
M. Schindler House on Kings Road
            As one of the key successors to the architect Frank Lloyd Wright's "Prairie Style" of architectural composition, R.M. Schindler expressed a further evolution of the concepts embodied in Wright's works, such as open planning, an emphasis on horizontal planes, asymmetrical facade elevations, and an unornamented style.  Schindler's House on King's Road, established his architectural doctrine and practice in Los Angeles in 1922. The residence was designed as live-in work space for two couples and featured a communal kitchen, as well as a separate apartment for visitors. The house features an integration of interior and exterior spaces via the implementation of complex interlocking masses and pronounced, articulated sections.
            The King's Road House embodies most of the precepts about modern architecture which Schindler expressed in his writings. Foremost among these principles was the abandonment of "construction as a source for architectural form", and noting that "because of advances in materials and methods, architects were now free to design space; in the future, the architect would control "space, climate, light, mood." It was in Southern California that Schindler came to develop these ideas. (Sheine 146)
            Schindler's Kings Road House, constructed from concrete and redwood combines a plan which daringly integrates the exterior and interior aesthetic with the equally bold concept of a communal living and working space for four adult residents. Schindler found an articulation for modern architecture out of less–expensive materials, which included stucco and plaster layered over wood frames, which he dubbed "plaster skin."
             The house features the famous "vertical gardens," which in additional to Schindler's radical concepts of space and planing, defies conventional or classical architecture by adhering to a pragmatic and unified aesthetic, which rejects the superfluous in favor of organic harmony.
Work Cited
Sheine, Judith. "The Architecture of R.M. Schindler King of the Hills." Artforum International May 2001: 146.
Related Topics