Quality Improvement Presentation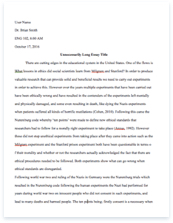 The whole doc is available only for registered users
A limited time offer! Get a custom sample essay written according to your requirements urgent 3h delivery guaranteed
Order Now
A Quality Improvement Plan is the foundation for quality care for the Bon Secours Health System. It is essential for the QI agenda be outlined to reflect how QI will advance quality care for Bon Secours. Innovation in quality care processes needs to be reflected in all areas of the spectrum. It is important to recognize that all stakeholders involved with the organization have diverse viewpoints of how quality care should be delivered and how those improvements should be developed. Patients and those who provide direct care have the strongest voice in ways to improve quality care. Administrators of the organization need to be well versed in quality care measures and the process of implementation.
There are well defined areas that need to be regularly monitored within the organization to review impact, practice feasibility and monitor for areas that are identified as priority areas. Bon Secours in 2004 participated and joined hospitals across the nation to participate in the Centers for Medicare & Medicaid (CMS) Hospital Quality Incentive program. This pay-for-performance program is a joint effort of CMS and Premier, Inc., a not-for-profit US healthcare alliance of hospitals and health care systems ("Bon secours health," 2005). Bon Secours has structure for a QI system which has phases to the process which include; planning, implementing, reviewing and improving. Quality Improvement Plan
In the United States healthcare organizations are being held accountable for providing the patients and other stakeholders with quality healthcare. Healthcare organizations need to meet the demands of regulations and the patient's expectations for quality care. Bon Secours must have strategies in place that measure quality and performance. We will address Bon Secours quality improvement and performance measure processes and the organizations Quality Improvement goals and the part the staff of the organization, the patient and regulatory agencies play in this process. Bon Secours Health System Quality Improvement Goals
Bon Secours, a member of the Premier alliance, is the largest health care system participating in the Hospital Quality Incentive program. Bon Secours is using six of the nine quality improvement (QI) strategies outlined in AHRQ's Evidence Report, Closing the Quality Gap, as the template for its "Quality First" initiative ("Bon secours health," 2005). Bon Secours through its Quality Improvement process saved the health system more than 1.1 million by standardizing care of heart bypass and cardiac valve replacement surgeries. Heart surgeons helped create new blood transfusion guidelines across the system that reduced transfusions in heart surgery patients from 66% to 42% and the average amount of blood transfused dropped by nearly two-thirds. In addition the complication rate went down and the length of time people spend in the hospital also went down (Getting ready for, 2012). Quality Improvement Process and Performance Measurements
Performance measures play a vital role in the healthcare organizations quality improvement process. "Measuring performance can help the organization, it allows for an analysis of where and what changes need to be made in order to improve performance and the quality of care provided. Measuring performance also allows the organization to know what is working well and these processes can be shared with others who can learn from these successful processes ("Performance management & measurement," 2013). Healthcare organizations use performance measurement tools to assist the organization with identifying what needs to be improved. Performance measures are comprised of measurement unites and the organization uses these units to achieve target goals.
In comparison, Quality Improvement concentrates on linking the space between existing levels of quality and what the anticipated quality level. Quality Improvement is working to develop and test measures of quality, identify the best ways to collect, compare, and communicate data on quality, and widely disseminate information about the most effective strategies for improving the quality of care ("Improving health care," 2013). For healthcare organizations to make improvements, an organization needs to understand its own delivery system and key processes. The concepts behind the QI approaches in this toolkit recognize that both resources (inputs) and activities carried out (processes) are addressed together to ensure improved quality of care (outputs/outcomes) ("Quality improvement," 2013). Data Collection Tools
Data collected is the most effective way to provide needed information utilized in the quality improvement processes. The desired results from the data collected is to improve quality services while containing the costs associated with providing a service and to improve the patients desire for quality care. For heart surgery the data collected is to see trends that allow those reviewing the data to develop solutions that improves the outcome for the patient and decreases the costs for the organization. Each system used can undergo an audit review allowing analysis of all aspects of the organization, including how the service(s) are improving the patient's outcome. It is important that the staff of the organization are engaged in the process of quality improvement and that their function plays a vital role in the success of the process. This type of data can also provide information when audited on patients having post-surgical pain and reviewing the data of satisfied patients and provided a window into how to better control all surgical patients with successful pain control. QI Processes and Methodology
Data collected provides the health care organization, provides, administrators and the patients with valuable information. Tools assist the organization by measuring the performance data that provide the information to improve the patient experience and improve their care. These tools engage the organization in self-evaluation on an ongoing basis. These tools also provide an effective method of containing costs and provides the means to meet the regulatory requirements to improve quality care. Tools allow organizations to provide a comparison to other organizations and seeing how they are different or similar. These tools allow the organization to remain strong and provide endurance for the future. Comparative Databases, Benchmarks, and Professional Practice Standards Each tool utilized in the data collection process is different, they each serve a different function.
The patient satisfaction survey is utilized to evaluate the outcome of a patients care provided by the organization. In comparison to other tools reviewed above, a survey is relatively inexpensive to perform but provides valuable data that provides the organization with weaknesses in their processes. This also offers the organization to provide the opportunity to make timely changes to their systems. Benchmarking for clinical performance measurement involves collecting and reporting data on practices' clinical processes and outcomes. Measuring clinical performance can create buy-in for improvement work in the practice and enables the practice to track their improvements over time. This information should also be used to identify and prioritize improvement goals and to trace progress toward those goals. In addition, this data should be used to monitor maintenance of changes already made ("Module 7. Measuring," 2013). Benchmarking can also be utilized to do a comparison between other health care organizations, provide areas where training could improve staff functions. Authority/Structure/Organization
For a health care organization to be successful in implementing a quality improvement plan there needs to be structure and authority. It also requires that the health care organization be organized in their processes, which includes roles and responsibilities. The authority and structure needs to include the following to be successful; the Board of Directors, Executive Leadership, Quality Improvement Committee, Medical Staff, Middle Management, and Department Staff. For a QI effort to be successful, it requires support and buy-in from the organization leadership. Leadership plays an important role in improving quality by setting priorities, providing structure to support the improvement effort, modeling core values, promoting a learning atmosphere, acting on recommendations, advocating for supportive policies, and allocating resources for improvement ("Developing & implementing," 2011). As part of the organization structure there must be a formal structure defining job duties and leadership roles. It defines the responsibilities of each position and the relationships between them. An effective structure controls and coordinates the business' resources and motivates employees to achieve its goals. When developing your structure, consider the five responsibilities of organizational structure (Guzman, 2014). Distribute Authority
Determine the Span of Control
Organizational Height
Line or Staff Structure
Create Departments
The Sisters of Bon Secours and the Board of Directors are responsible for ensuring that all who are involved in patient care provide quality care at all times. QI plans must also include ways to monitor all staff for possible system failure and catching issues before they become possible liability problems. QI plans much on regular basis be monitored to ensure that the goals intended are still being achieved and making adjustments when the intended goal is not being met. Bon Secours Health System has a Quality Improvement Committee that includes staff members from all levels, from the unit secretary, nurses, physicians and management. The Quality Improvement Committee have specific duties and need to meet and report regularly on their activities and findings. Data that is pulled from systems help to define the future needs and what processes need to be changed. Staff members who provided direct patient care, whether it be in registration or a nurse performing discharge instruction and all the staff members in between, need to take patient complaints and concerns and report them to the Quality Improvement Committee to improve care and processes. Communication and Education
Communication is the process by which information is exchanged between individuals, groups, and organizations. In order to be effective, communication should be complete, clear, concise, and timely. Barriers to effective communication include factors such as lack of time, hierarchies, defensiveness, varying communication styles, distraction, fatigue, conflict, and workload ("Committee opinion," 2012). Patient handoffs are a necessary component or current medical care. Accurate communication of information about a patient from one member of the health care team to another is critical element of patient care and safety; it is also one of the least studied and taught elements of daily patient care. One of the leading causes of medical errors is a breakdown in communication. This breakdown may occur between clinicians at any level of the health care system.
Communication failures also have been found to be a leading cause of preventable errors in studies of closed malpractice claims. In the era of collaborative care, effective clinician to clinician communication is important to facilitate continuity of care, eliminate preventable errors, and provide a safe patient environment ("Committee opinion," 2012). Education is an important part of the Quality Improvement Plan, it involves both the staff of the organization and involves the patient. Education for the staff will be based on their specific duties and staff must do continuous training to remain compliant with requirements and standards. Non-clinical staff should annual repeat customer service training to ensure they are following protocol set forth by the organization. Clinical staff need to annual comply with training on new procedures and systems that involve patient care and to build on their skills and abilities. For patient education that comes from the staff and allowing them to ask questions and take an active part in their health care process. Annual Evaluation
Quality Improvement Plans need to be reviewed at least annually. Some systems need to be monitored and changes made as the organization obtains information that requires action when quality patient care is not being met. In reviewing Quality Improvement changes and the outcome of decisions made in the improvement process. The scope of quality review is reflective of the health care delivery systems and provides a framework to monitor and evaluate services and the way in which the service is rendered. Measures for monitoring important aspects of medical care include quality of clinical care, quality of services, including non-clinical services, patient safety, care management, member and physician satisfaction, accessibility, availability, member complaints, grievances and appeals, and delegation ("Annual quality improvement," 2013)
References
U.S. Department of Health and Human Services, Agency for Healthcare Research and Quality. (2005). Bon secours health system uses ahrq quality improvement strategies comparative effectiveness. Retrieved from website: http://www.ahrq.gov/policymakers/case-studies/coe0601.html. (2013). Module 7. Measuring and benchmarking clinical performance (13-0046-EF). Retrieved
from website: http://www.ahrq.gov/professionals/prevention-chronic-care/improve/system/pfhandbood/mod7.html. Guzman, O. (2014). What are the tasks of organizational structure? Houston Chronicle. Retrieved from http://smallbusiness.chron.com/tasks-organizational-structure-722.html. U.S. Department of Health and Human Services, Agency for Healthcare Research and Quality. (2011). Developing & implementing a qi plan. Retrieved from website: http://www.hrsa.gov/quality/toolbox/methodology/developingandimplementingaqiplan/part2.html. Committee opinion. (2012). The American Congress of Obstetricians and Gynecologists, 517. Retrieved from http://www.acog.org/Resources-And-Publications/Committee-Opinions/Committee-on-Patient-Safety-and-Quality-Improvement/Communication-Strategies-for-Patient-Handoffs. U.S. Department of Health and Human Services, Health Resources and Services Administration. (2013). Performance management & measurement. Retrieved from website: http://www.google.com/webhp?sourceid=chrome-instant&ion=1&espv=2&ie=UTF-8. U.S. Department of Health & Human Services, Agency for Healthcare Research and Quality. (2013). Improving health care quality (02-P032). Retrieved from website: http://www.ahrq.gove/research/findings/factsheets/errors-safety/improving-quality/index.html. Kentucky Medicaid, (2013). Annual quality improvement program evaluation summary quality improvement program. Retrieved from website: http://chcmedicaid-kentucky.coventryhealthcare.come/web/groups/public/@cvty_medicaid_kentucky/documents/document/c118132.pdf.
Related Topics