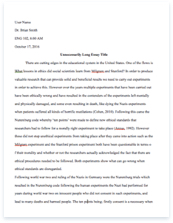 The whole doc is available only for registered users
A limited time offer! Get a custom sample essay written according to your requirements urgent 3h delivery guaranteed
Order Now
Qalhat LNG SAOC is Natural Gas Liquefaction Train the construction of LNG liquefaction train commenced in 2003 at Wilayat Sur, and first Shipment of LNG from the plant was sent in December 2005. The plant was officially inaugurated on 25th March 2006 with Financing strategies, marketing and shipping innovations with highest Omanization rates with the Omani energy sector are all remarkable achievements that make Qalhat LNG a true source of pride for the Omani economy.
The Main products and services for Qalhat LNG is Natural Gas Liquefaction
this product is mainly export to Japan & Spain signed long term Sale and Purchase Agreements (SPAs) for a total volume of of approximately 3.30 mtpa. These include a 20 year.
The Main Customers of Qalhat LNG is Government of Oman owns 46.84% of Qalhat LNG, while the other stakeholders are Oman LNG owns (36.8%), Union Fenosa Gas (7.36%), Itochu Corporation (3%), Mitsubishi Corporation (3%) and Osaka Gas (3%).
The goal of the organisation as follows:
The vision statement of Qalhat LNG is to be "Your Partner in Excellence" and they believe in creating value for them partners and wealth for our stakeholders. The mission of Qalhat LNG is to achieve 'Excellence with Responsibility' and strive to enhance the stakeholder value by striving for excellence in everything we do. On the other hand, the aim is to become globally significant and respected business partner. The value of the company is High and sound principles always make good business. They strive to uphold the highest ethical standards in all them business activities.
Qalhat LNG PESTLE Analysis:
a Political:
1 Nationalization Level "Omanization"
2 Strong Leadership
3 Government issues
4 Recruitment
b Economy:
1 Stable economy
2 Exchange rate
3 Oil and Gas fluctuations
4 Cheap labour
5 Low Tax rate
c Social:
1 Culture
2 Communication/ Language
3 Nationalization "Omanization"
d Technology:
1 E-Oman
2 More development
3 Un skilled people in terms of technology
4 Lack of national IT Professionals
5 Telecommunication
6 IT Infrastructure and networking
The 4 functions of the organisation as follows:
1- Corporate Affairs department is managing the all aspects of General Administration Human Resources, Corporate Affairs and to act as VP responsible for HSSE, SIP communication and Business Continuity plan.
2- Marketing and Shipping department is managing of the marketing and shipping department activities SPA Management and ensure annual cargo deliveries with commercial growth through value Addition by maximising diversions and spot sale opportunities
3- Finance department is control and management of the full range of financial, treasury, management accounting, business planning and legal coordination services to the company.
4- Technical & Business Development department is managing technical issues and safeguard QLNG rights and obligations under the signed agreements with Oman LNG and other parties. To develop and maintain the company IT infrastructure. To manage all the procurement and contracting process.
This for 4 function working together in day to day as follows: 1- Corporate Affairs department is motivating staff of providing rewards & benefits that helps the organization enhance staff to perform better. 2- Marketing and shipping department it help the organizations to brand our products that increase our cargo deliveries. 3- Finance department is supporting the other department of managing our financial and do the payment on Time which makes easier for all departments.
4- Technical & Business Development is supporting the organization of network updates on order to increase the work productivity. The culture of the organisation as follows:
1- The respect of all our stakeholders by always acting honestly, fairly, transparently and with the utmost integrity, and maintains the highest reputation for being trustworthy, sincere and passionate in every aspect of our operation. 2- We are also develop our staff, where motivated with maintain consistent professionalism and effectiveness for our customers.
Related Topics