"Push and pull factors of immigrations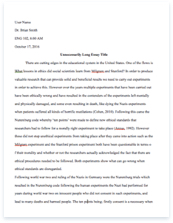 The whole doc is available only for registered users
A limited time offer! Get a custom sample essay written according to your requirements urgent 3h delivery guaranteed
Order Now
"Push and pull factors are those factors which either forcefully push people into migration or attract them" (1). Migration Pull factors are the factors that encourage a person to move from their native country to another country of residence. Some reasons for people to migrate to another country are; that they have better chances of attaining employment, better education opportunities and a better quality or standard of living. A Migration push factors are a factors that are forceful or distress that drives a person away from a certain place. The migration pull factors are the reasons that migration happens at all. Pull factors motivate people to move to new destinations, and new opportunities. In order to pack up and move or migrate to a new country, one has to have hope in a new nation to provide for themselves more efficiently than before.
Migration pull factors are the fuel behind people moving around our world, in acts of globalization, (2) More than one million people per year relocated to America ,"The Promised Land" for a chance to start over, escape poverty, war and many other push factors(3). But soon upon arriving, they realized that America was not the same land they expected. They faced many hardships and living conditions were bad. Often, immigrants left their native countries because of push factors such as war, famine, hard times, political and/or religious persecution, poverty and the government. These immigrants listened and heard about stories of America.
Before I came to America once I was told that people in America got paid for everything—even for voting, for being born there and anyone who went to America can become rich but after I got to the united state I just realized that what I heard back home was just a propaganda I faced many hardships like May and pearl did on their first arrival. Millions of immigrants packed their bags and traveled to this land of freedom in search of jobs, a better education, and a new life. But up on arriving many immigrants faced many hardships. Some even got stressed and commit a suicide and some decided not to stay and left America and went back home. Language was a major barrier for these Immigrants. Many were not given equal opportunities because they were immigrants and had accents. Learning was expensive for these immigrants who received very little pay.
They worked with dangerous conditions and for long hours. Young immigrants worked as well, from selling newspapers to working in factories. Most of the time the same factors that push a person away from his or her country are the pull factors that pulls them to another. For example, employment. Many people migrate or move because of employment opportunities. If there is a lack of jobs in one country, that would push a person to leave. Following the push, the person would seek a new nation of residence that pulls its attention, with a promising employment opportunity. Push and pull factors are interconnected, usually considered as north and south poles on a magnet.
References
Adam McKeown, 'Global migration, 1846-1940' in: Journal of Global History (June 2004).
Patrick Manning on Human Migration (August , 2009). Retrieve September 14, 2009 from http://en.wikipedia.org/wiki/Human_migration
Erectus Ahoyn on migration Push and pull faction (February 6, 2008) Retrieve September 14, 2009, from http://wiki.triastelematica.org/index.php/Draft:Migration_pull_factors
Related Topics