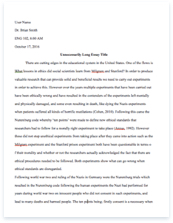 The whole doc is available only for registered users
A limited time offer! Get a custom sample essay written according to your requirements urgent 3h delivery guaranteed
Order Now
1) Doganis has researched upon the fact that aviation is one of the most dynamic sectors across the world and many of its features change very rapidly. Hence, it is very necessary to have a clear idea about the cost structure involved in managing the aviation business as well as the determinants of recovering the costs from passengers (Doganis, 2010).
2) Zhao Wen has done an extensive research on Price Switching (Zhao Wen, 2000). In this study it is proved that Passengers tend to switch the service providers easily for price.
3) Robert Wilfing, in his research on Passenger Decision Making Behavior, proves that Emirates passengers place the most importance on Safety, punctuality of the airline and the choice of seat as parameters for carrier choice (Wilfing, 2012).
4) Airlines offer various airline products to the passengers to attract and keep them loyal. Wensveen states that the airline product is not a physical item at all, but services those consumers find useful (Wensveen, 2014). Rathmell also argued that there is a general understanding for airline products but that there was no clear description defining services (Rathmell, 2014).
Wensveen also argued that the service provided by airlines is highly personalized. That means that each passenger perceives and experiences airline service differently. Hence it is necessary to know clearly the generalized perceptions of passengers towards various services provided by airlines.
5) It is observed that passengers also prefer the carriers that offer direct connectivity between destinations. However, it is also observed that passengers prefer low price of the ticket against the connectivity (Raz-Chaimovich, 2016).
6) The exploratory study done by B Campbell and D. Vigar-Ellis sought to determine what customers perceive to be the most important attributes when choosing the domestic passenger airline in South Africa (Vigar-Ellis, 2012). Most important factors in the order of their importance
Safety

Punctuality / reliability of flights

Careful baggage handling

Low price

Friendliness

Customer service

Efficiency of employees
The parameters highlight that treatment given to passengers is an important parameter on which carrier selection is done. Respondents indicated that they are prepared to sacrifice Voyage Miles, Legroom and on-board space for lower prices.
7) Many researchers Schneider and White (2004) identified the importance of relationship between the service quality of airline, behavioral intention and the customer satisfaction. The researchers plays an interceding role in service quality of airline,behavioral intention and the customer satisfaction .the behavioral intention is anticipated as behavioral consequences of the services quality and it also affects the customers'actual behavior which in turn affects the organizations financial outcomes.
8) Sebastianelli and Tamimi (2002) explained in their research that the different service quality levels have different impacts. Like the superior services is likely to encourage the favorable behaviors of customers and reduce the probability of unfavorable behavior of customers. The important point is that the organizations should determine the different levels of service quality that the organizations should target in order to have the desired impact on the customer behaviors 
Related Topics