Punctuality is the Basis of Business Relationships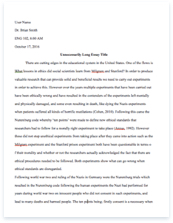 The whole doc is available only for registered users
A limited time offer! Get a custom sample essay written according to your requirements urgent 3h delivery guaranteed
Order Now
Preparations needed before leaving for the country
The Netherlands is a party to the Schengen Agreement. This means that U.S. citizens may enter the Netherlands for up to 90 days for tourist or business purposes without a visa. Your passport should be valid for at least three months beyond the period of stay. No vaccinations are required to enter the country. The Netherlands has been issued a level 2 travel advisory by U.S. Department of State. Visitors should exercise increased caution in the Netherlands due to terrorism.
Terrorists continue plotting possible attacks in the Netherlands. Terrorists may attack with little or no warning, targeting public areas.
Business meetings should be arranged by a third party. (U.S. Department of State, 2018)
Greeting/meeting protocol
Business greetings in the Netherlands consist in giving a firm and swift handshake. It's typical to shake hands with everybody present and say your first and last name. During a conversation, the Dutch expect intense eye contact. Looking somebody straight into the eyes is interpreted as trustworthy.Very close friends may greet each other by air kissing near the cheek three times, starting with the left cheek. This rarely happens when doing business because the Dutch like to keep business and private lives separated. (A Guide, 2013)
Dress Standards
In large cities business casual attire is encouraged. At the beginning it is recommended to adopt a formal dress code, such as suits and tie for men and suits or dresses for women. Dutch people dislike displays of wealth.
Women, the younger generation in particular, may wear trousers, particularly trouser suits. When unsure about the dress code for a business event, it is better to be overdressed rather than underdressed. Uniforms are rarely worn. (A Guide, 2013)
Customs related to business relationships
Having time for oneself (and with family) is extremely important in Dutch culture. Working overtime in the evening or on weekends is not typical. Some Dutch can be reserved and formal and make a clear separation between their professional life and their personal life. Punctuality is fundamental and any delay may jeopardise a business relationship. When looking at business, a long-term perspective is often taken.Gifts are exchanged in business only once a close and personal relationship has developed. In some companies, employees are not allowed to accept gifts because of their company policy. If invited to a Dutch home bring a box of good quality chocolates, a potted plant, a book, or flowers. Flowers should be given in odd numbers. Lilies or chrysanthemums should be avoided, as these flowers are associated with funerals. (A Guide, 2013)
Position of women in the business culture
Even though the Netherlands is a highly liberal society, a surprisingly low percentage of women appear to be active in business. Many women leave work when they have children and do not return later. It is not as common in the Netherlands to see women in senior management positions as in many other European countries. This does not mean, however, that going to work in the Netherlands presents any particularly great challenges for a woman. Foreign women will not have trouble doing business in the Netherlands. (Business, 2014)
Actual negotiation process including tactics and ploys used
The communication style in the Netherlands is very direct, to the point where it may come across as blunt for people from another culture. During negotiations, people get down to business quickly. Ideas are usually discussed openly among employees and opinions are stated firmly. Presentations should be practical, fact-based and well researched. It is recommended to be modest and to avoid making exaggerated claims about the company's capacity as one could be branded as unreliable. Confrontational behaviour or high-pressure tactics must be avoided. Once a decision is made, it will not be changed and the contract will be enforced strictly. Eye-contact is important. Meetings adhere to strict agendas, including starting and ending times. (A Guide, 2013)
Language used
Most educated Dutch are fluent in the English language. Being a small country with limited resources, the Netherlands has relied on international trade for its livelihood and, as a result, the ability to speak other languages has been essential. French has also been a popular language with the Dutch elite in the past. Basic secondary education in the Netherlands includes language teaching in English, German and sometimes French, Spanish or Chinese.
It will rarely be necessary to use interpreters when negotiating with Dutch business people. In fact, doing so may even be regarded as showing a lack of trust. (A Guide, 2013)
Role of entertaining in developing relationships
Business breakfasts are not very common in the Netherlands, so you are much more likely to be invited to a lunch or dinner. Most business entertaining is done in restaurants and it is relatively unlikely that you would be invited to somebody's home unless you know them very well.
The Dutch will make it clear that you if they intend to pay the bill – otherwise you should expect to be splitting the bill, which is a common practice in the Netherlands.
Punctuality is important in the Netherlands so it is best to arrive on time. It is acceptable to discuss business matters during mealtimes and as at all other times to be open and frank about your own views — this approach gains you respect.
Dutch table etiquette is relatively formal. Everything seems to be eaten with a knife and fork and the eating utensils are used in the European fashion rather than in the North American way. This means that both knife and fork are used throughout the meal.
Although all bills will contain a service charge, it is customary to leave an additional tip of between 5% – 10% (Business, 2014) 
Related Topics