Product Portfolio of Coca Cola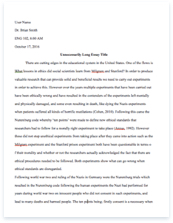 The whole doc is available only for registered users
A limited time offer! Get a custom sample essay written according to your requirements urgent 3h delivery guaranteed
Order Now
Coca-Cola India offers a comprehensive range of beverages. They include Coca-Cola, Diet Coke, Thums Up, Fanta, Limca, Sprite, Maaza, Maaza Milky Delite, Minute Maid Pulpy Orange, Minute Maid Nimbu Fresh, Minute Maid Mixed Fruit, Minute Maid Apple, Georgia, Georgia Gold, Kinley, Kinley Club Soda and Burn.Some of the recent product launches that have added to the company's product portfolio have been launch of Fanta Fun Times, and Nimbu Fresh. In addition in course of exploring new horizons, product range widening and brand extension in India, Coca-Cola has re-entered the Rs 300 crore branded powdered ready-to-drink market. As a part of the company's penetration strategy and understanding the affordability of middle class consumers, Coca Cola has chosen the Rs. 5 price point aiming at mass consumers. The objective is to eat into the market share of the category leader Rasna. Rasna claims to hold 93% market share in the Indian powdered soft drink market. Before the launch, Coca Cola intends to conduct market testing of the product before getting into pan-India launch.
The fact is, India is the only market where the company is entering into the concentrate category under the brand Fanta. Also it is the only fifth market where a powdered offering of any of its brands is being made available. Coca-Cola has powdered beverage brands like Eight O' Clock juice and juice drink in Philippines, the Sunfill brand in Hong Kong, Kenya and the US. Through such launches Coca-Cola India intends to target the consumer segment at the bottom of the socio-economic pyramid and accordingly the above mentioned price point of Rs 5 is fixed. In line with these factors the retailers selected for the new product are traditional FMCG outlets/kirana stores without refrigeration facility.
NEW PULP-BASED PRODUCTS UNDER THE BRAND NAME OF MINUTE MAID
Taking advantage of 2011 summer season, the global beverage giant is making preparations in advance to compete in the pure juices market dominated by its competitors PepsiCo with its brand Tropicana, and Dabur with its Real brand. The company intends to enter the market by coming up with market offerings which include three variants of Minute Maid juices namely, orange, apple and grape. The current fruit-based juice brands, the mango juice-based drink Maaza and Minute Maid are not pure juices. This is also a part of Hindustan Coca Cola's strategy to widen its healthy drinks portfolio, due to increasing number of health conscious customers.
This pulp-based segment is growing annually at 20% in India and hasin the past given promising results for the existing players. Also this launch in addition to recently launched Minute Maid Nimbu Fresh and Pulpy Orange is intended to ensure strong presence and competitive advantage in the high potential health segment. The 100% juice category product being premium requires that the company adopt a different strategy. And key to this is managing distribution well. So as to make the product available to premium customers Coca-Cola India is collaborating with Big Bazaar, the country's top retailer. Also at the start as par of their strategy, Coca-Cola Company is targeting other such organized retailers. The products are priced at Rs. 85 for a litre and Rs. 20 for a 200 ml pack. In Indian the Rs. 700 crore juice markets can be separated into two categories, the first being the 100% (pure) and sweetened juice which has Dabur's Real taking half of the market share and PepsiCo's Tropicana brand retaining about 35% of this market share. THE LAUNCH OF 'NIMBU FRESH'
Coca-Cola India has launched lemon juice-based drink, under the umbrella of Minute Maid juice brand. The new 'Minute Maid Nimbu Fresh' is made available in twin-sized packs. The 400 ml PET pack is priced at Rs.15 and the one litre PET at Rs. 40. The company claims the Minute Maid Nimbu Fresh, is made out of fresh lemon juice concentrate. It seems that Cocacola has introduced this product to compete against Pepsi brand Nimbooz under 7'UP brand umbrella. Nimbooz with tag line "Ekdam Asli Indian" has positioned itself as an Indian lemon drink. Initial reports seem to suggest that Nimboo Fresh from Coca Cola has failed to succeed in the market due to its taste. This could also be because of Nimbooz product's first mover advantage.
The lime drink is one in the beverage segment where in the customers would not be willing to spend around Rs15-20 for 500ml of the drink, and even if they do they would want it to taste good and quench their thirst which the current lime drinks brands have failed to do. A survey of customers in various regions of the southern India shows that 90% of them did not like its taste, 5% of them were not aware of the product and the rest 5% were not willing to purchase a drink which can be conveniently made at their own homes and can be customized according to their own tastes.
Sales of the the lime brand has not been encouraging for Coca Cola. Nimbu Fresh was given for free (as Trade Load) to the retailers on purchase of two cases of RGB (300ml) or one caseof the CSD pet bottles of Coke. Turns out that the retailers were not willing to buy or even accept Nimbu Fresh as a trade incentive as the product was not moving and it was just taking space in their refrigerators. Learning from this debacle, Coca Cola has realized the potential of large number of small buyers. In the process they have introduced the new 200ml variant of Nimbu Fresh at Rs 5 targeting the semi-urban, semi-rural, students, citizens in lower income and the rural crowd which is actually a very huge market in a country like India. The target market is such place is more than 50% of the whole population of the country. So, if the strategy succeeds the product will do well and the sales should pick up within no time is what the company surmises.
LAUNCH OF 'MILKY DELITE' AND ENTRY INTO THE DAIRY SEGMENT
Considering local taste preferences Coca-Cola has further diversified its portfolio through Maaza brand extension. It has launched Maaza Milky Delite, which is a blend of mango & milk. Coca-Cola India has especially developed this product for the Indian consumers in its Research & Development Laboratory at Gurgaon.
The product is available in 200ml tetra slim pack and reasonably priced at Rs 15.
Re-entry Strategy.
During the re-entry of Coca-Cola in 1993, it had acquired soft drink brands like Thums up, Goldspot, Limca, Maaza, Bisleri soda from its creator Parle. This was intended to get existing strong customer base & brand image in the Indian market.
Related Topics