Principles of Business SBA Argumentative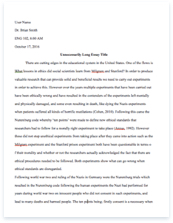 The whole doc is available only for registered users
A limited time offer! Get a custom sample essay written according to your requirements urgent 3h delivery guaranteed
Order Now
Abstract
The School-Based Assessment of the Principles of Business syllabus is a single guided research project. The School-Based Assessment contributes to 20% of the final grade in the Principles of Business examination. Candidates are required to write a business plan for establishing a business of their choice.
The entrepreneur plans to produce fried chicken. The entrepreneur chose to manufacture that product because of the love for the product and because of the great demand from consumers for that product. The entrepreneur plans to establish a sole proprietorship business. The nature of the business will be fast food services.
Executive Summary
The name of the business will be Pinky's Tasty Fried Chicken and More.
Pinky's Tasty Fried Chicken and More will be owned and managed by the entrepreneur hence it will be a sole proprietorship. Pinky's Tasty Fried Chicken and More will be located will be at 34 Trenton Close, Kingston 7. The goals of the organization will be: to establish and maintain a profitable organization, to expand the business operation and to provide great customer service. The objectives of the organization will be: to increase annual sales by 10%, to open three more additions within a 5 year period and to produce effective and productive workers.
The entrepreneur acquired the business idea when the entrepreneur visited a well known restaurant. The fried chicken was of poor quality and expensive. Customer service personnel were uninformative and unpleasant. It was there that the entrepreneur decided to open a business with great quality fried chicken at competitive prices and excellent customer service. The target market will consist of male and female, ages 16-35, living in and around the Kingston area. It will include persons who get their meals from fast food services on a regular basis and those who love fried chicken. The target market will also consist of businesses that are in need of catering services. The marketing strategies will include: launching new products, expanding distribution by opening more restaurants, creating advertisements and infomercials on television about the products, designing posters and strategically placing them in and around the business' location area and creating a website to advertise the products.
Pinky's Tasty Fried Chicken and More will bring a broad range of fast food services industry experience and training from experienced, professionally qualified and energetic fast food services industry personnel.
Related Topics