What is a reflective journal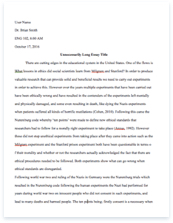 The whole doc is available only for registered users
A limited time offer! Get a custom sample essay written according to your requirements urgent 3h delivery guaranteed
Order Now
Writing a reflective journal will be a difficult task if you do not know what exactly this type of paper is. It is a type of student's diary where he is supposed to include his opinions, negative and positive experiences and the lessons that they have learned from them. This kind of paper is often used to receive the description of details from the particular event.
Reflective journal writing is an extremely important part of student's activity as it develops critical thinking, skills, and general writing skills that help to organize the thoughts.
Why do you need to write a reflective journal?
There are reasons why reflective journals can be useful. We will distinguish only 5 of them:
To show the meaning of what had happened. You are supposed to create the real and detailed picture for your readers to help them understand what you saw and felt.
To figure out why something is happening exactly in this way. Provide reasoning and argumentations for your audience.
To present your intentions and future actions that will be based on you speculating. State if you have changed your opinion and how it affected on your point of view.
To let your thoughts leave your mind. Writing down your opinions will let you to adequately see the problem and resolve the question that you have.
To participate your opinions with others. Your ideas could be useful for others and help them to solve the similar problem.
Tips on writing reflective journals.
Writing reflective journals, you need to learn some useful tips that will help you to become a master.
Keep your journal always nearby. You will be able to note down any fresh idea at any time and will not lose the point of your writing.
Write regularly. Your ideas should be systematically organized and include the information about all aspects, not only from the one.
Let the reader see that you are a part of the event. Your observation should consist of your reflecting and attitude to the describing event or thing.
Review your journal. It is important to read regularly what you had written before and discovered how your thoughts were developing. You will continue adding new pieces of information and see how your opinions will be improving.
Now you know about tips on writing reflective essay; moreover, you are armed with knowledge of writing a reflective journal.
Writing Reflective Journals
Download
Related Topics