Why did Perry's mission have such a big impact on Japan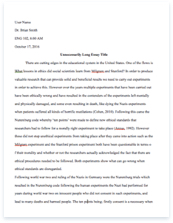 The whole doc is available only for registered users
Pages: 3
Word count: 540
Category: Japan
A limited time offer! Get a custom sample essay written according to your requirements urgent 3h delivery guaranteed
Order Now
In March 1854, Matthew Perry became the first triumphant foreigner to open up Japan after a two hundred-year isolation. Perry's mission ended Japan's isolation, and as a result Western culture along with goods, language, food, leisure, etc. , entered Japan. Additionally, Perry forced China to sign the Treaty of Kanagwa, which in turn, forced the Shogun to surrender to Perry. Commodore Matthew Perry's mission is a fundamental part to Japan's development into a modern nation.
In 1854, seven ships led by Commodore Matthew Perry of the United States navy sailed into Shimoda and demanded Japan to create trade and diplomatic relations with the United States. Perry's negations were successful and the Treaty of Kanagwa was signed in Shimoda. The treaty permitted ships to buy coal in Japan and requested protection for shipwrecked American seaman. Moreover, ports of Shimoda and Hakodate were opened to U. S. commerce. The results of the treaty forced Japan to abolish its 'closed-door' policy.
The Japanese people began to accept Western invasion positively step by step. They began to open their eyes towards other countries and made commercial treaties with England, Russia and Netherlands. The Japanese government sent its population overseas to countries like England, Germany, and the United States to study and learn military science, political science, education systems and technology. In a nutshell, Perry's mission impacted Japan because it resulted to Japan to abandon their traditional way of living, 'sakou'.
Western influence and ideas helped catalyze Japan's progress into a modern nation. Japan benefited from Western knowledge, regarding military weaponry and machinery. The abolishment of the 'closed-door' policy impacted Japan positively because it strengthened Japan's military, weaponry and tactics. Meiji restoration refers to both the events of 1868 that led to the "restoration" of power to the emperor and the entire period of innovative changes that corresponded with the Meiji emperor's reign (1868-1912).
Meji restoration would not have been possible, if Perry's mission was unsuccessful. Under pressure, the Tokugawa shogunate agreed to foreign demands and signed the Treaty of Kanagwa that halted Japan's isolation. The influential Choshu and Satsuma domains of Japan attempted to oppose to the foreigners on their own and were defeated (1863). These domains, excluded from the Tokugawa governing councils because of their position as tozama, then insisted creation of a new government faithful to the emperor to drive out the foreigners.
They succeeded in a palace coup that abolished the shogunate and "returned" power to the emperor. The success of Perry's mission enabled a change in government, which led to the discard of the feudal system and a series of reforms that significantly altered Japanese society. In the following thirty years, after Perry's mission and the abolishment of the 'closed-door' policy, Japan was modernized from a semi-feudal state into one competent of winning a war against a European country.
In conclusion, Perry's mission triggered off a chain of beneficial events, which ultimately resulted to major Meiji changes. Commodore Matthew Perry's mission forced the Shogun to sign the Treaty if Kanagwa that ended the 'closed door' policy. This in turn, caused the events of 1868, which eventually led to the 'restoration' of the Emperor. As a result of the change of government, Japan discarded the feudal system and modernized into a nation capable of defeating foreign powers.
Related Topics