Fundamental Accounting Concepts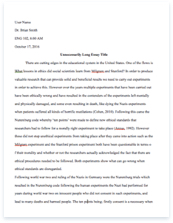 The whole doc is available only for registered users
A limited time offer! Get a custom sample essay written according to your requirements urgent 3h delivery guaranteed
Order Now
Introduction
It has been argued that accounting lacks a theory-based framework because it developed largely from a practical base. Therefore accountants tried to develop such concepts. Accounting concepts as used in accountancy are the rules and guidelines by that the accountant lives. All formal accounting statements should be created, preserved and presented according to the concepts and conventions that follow.
Four of them are regarded as fundamental concepts of accounting, they are the. These fundamentals concepts of accounting are described in detail below.
1. Going Concern Concept
This concept is one of the basis assumptions of financial accounting world. This concept assumes that the business will continue to operate, as it presently is, for the predictable future, unless the financial statements qualify some shorter period of time and will be able to realize assests and discharge liabilities in the normal course of operations. This concept is really important for both to the preparation of Profit and Loss Account and the Balance Sheet. In other case, if the auditors of a company are not sure that whether it would continue the going concern, then the company is bankrupt.
Example:
Suppose J Taylor acquired a widget making machine at £200,000 and this machine has an estimated life of 10 years. Let us also assume that the machine has no other use outside J Taylor business and could only be sold for scrap at £30,000 after one year. It is normal to write-off the cost of this asset to the profit and loss account, over this timeframe. That is, depreciation of £20,000 per annum would be charged to the profit and loss account. So, at the end of the first year, the value of the machine in the books would be £180,000, rather than the £30,000 scrap value.
2. Consistency Concept
This concept basically means that a company has to follow the same method for subsequent events of similar items from one period to another, unless it has a valid or substantial reason to change.
In other words accounts will be made by same method.
Example No: 1
Company A has received annual rebates from its supplier approximately to $1 million. Every year, it is the company's accounting policy to net these rebates against the purchases from the suppliers. But for this year, this is taken up as income.
Example No: 2
Every year, Company A has been using the straight line depreciation method of 33% years for its computers but suddenly for this current year, it started to depreciate using a rate of 5%.
3. Matching concept
This concept insure that specific item of expense can be assorted with the revenues of those specific periods. This concept has concurred that, an appropriate measure of economic value in accounting world is cost. It also presumes that cost is directly proportional to good.
Mostly charged numbers are matched against periodic revenue, this has been resulted by Matching Concept. Therefore, allotment of fixed asset costs and other asset costs subject to lengthen time make it impossible to cost numbers which are free of prejudice. So, accounting procedure for allotting and allocating on-going production costs are themselves the source of deformation in cost measurements. These costing methods are derived from the matching concept e.g. while preparing trading account, all the expenses that are incurred while selling the products are taken into consideration and made sure that accruals and prepayments are dealt in their respective way. Accruals must be charged in the same year and prepayments should be charged in the next year.
Example:
If the company sales is £3000 in 1880, and £4000 in 1881, so only through matching concept we can find out that whether the sales has increased over the previous year or not. Let, company A is following another concept either than matching concept then it would be very complicated for the company to find out whether the sales has increased or decreased over the periods which may lead the business to wrong direction and our forecasting will have a apparent affect which will obviously cause a big loss.
4. Prudence concept
This concept is the one that is persistent in accounting world. This concept is manifested in the following two statements considering financial accounting:
(a) The accountant should provide for all potential losses either than anticipating profit.
(b) When have surrogate valuation method, better go for the one that result the least value.
This concept is more perspicuously defined by G O May as long ago as 1946, as "the great majority of ventures fail, and the fact that however, the organization continue is attributable to the incurable optimism (frequently separated by experience). Ideology is the moral of accounting in my opinion; I totally disagree to those who would bar it from accounting book and statements prepared thence".
In simple words, if a company is aware of its future losses (e.g. doubtful debts) then it should be mentioned in the balance sheet whereas; any profit in foreseeable future should not be mentioned in the balance sheet.
Related Topics