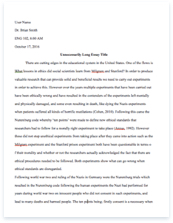 The whole doc is available only for registered users
Pages: 6
Word count: 1299
Category: Feminism
A limited time offer! Get a custom sample essay written according to your requirements urgent 3h delivery guaranteed
Order Now
James Joyce's book of short stories entitled Dubliners examines feminism and the role of women in Irish society. The author is ahead of his time by bringing women to the forefront of his stories and using them to show major roles and flaws in Irish society, specifically in "Eveline" and "The Boarding House". James Joyce portrays women as victims who are forced to assume a leading and somewhat patriarchal role in their families. He uses them to show the paralysis of his native land Ireland, and the disruption in social order that is caused by the constant cycle of abuse that he finds commonplace in Ireland.
Joyce is trying to end the Victorian and archaic view of women in order to remove the constraints which paralyze them, and bring Ireland into a more progressive era. Although James Joyce portrays women as victims, he really is trying to force Ireland and all of his readers, to address the cruel and unjust treatment of women in a backwards society. Joyce furthers his pro-feministic views by portraying women in a realistic way. His reflection of reality does not imply that he agrees with the reality, because the entire book is a critical exposition of society in Ireland, as well as the mental and political paralysis of its people.
Joyce's portrayal of reality is meant to be a sort of "bitter medicine" for the social and moral disease that paralyzes the female society. His way of representing females is truthful, and causes the problem of inequality to stand prominently in his reader's minds. He portrays them in a way that reflects reality, not in the misguided and ignorant way that eighteenth century society viewed them. His readers are forced to realize the cruel actuality that women endure, which is how he gets his pro-feminist views across, and in a sense, forces an epiphany onto his readers.
In "Eveline", the narrator is speaking of a young lady whose life is bereft of happiness and vivacity. She is neglected of basic things that are taken for granted by most people, such as a happy youth. This is seen when the narrator speaks about the story of the field that Eveline, her brothers, and another family's children used to play on which was bought by a man from Belfast in order to build a house. Another example, is how she and her brothers would play out in a field, and her father would come to "hunt them in out of the field with his blackthorn stick" (34).
This also symbolizes the discord of family relations, and the premature annihilation of her childhood innocence by her father and the premature end of innocence that is caused by abusive men to their children in Ireland. Eveline is also denied the basic right to love and affection by her own choice. She finds a man who loves and values her, and is the exact opposite of her abusive father. Frank represents the opportunity for escape and a break in the cycle. She finally has an opportunity for a new life, and she chooses to stay in Ireland to take care of her father and brothers.
Eveline's choice to stay in Ireland, rather than to leave with Frank can be seen as a result of the lack of self-worth and mental constraints set on her by her father, which parallels the fact that Ireland's paralysis is caused by the abuse of male authority roles. Eveline feels tied to her father, in the same way a hopeless chained animal who knows no better than to wait patiently and endure. The illusion of captivity was so complete that even though she had an opportunity to escape her 'cage', she chose to stay in it. Eveline is forced to be the caretaker of the family, and is obligated to work and live in conditions that she deplores.
She is employed in a place where "she would not cry many tears" (36) at leaving. In Joyce's time, women were often hired for ignominious and base jobs and paid significantly less than their counterparts. Then, she had to go home and take care of a seemingly ungrateful family. At first glance, this may seem to not be feminism at all, but if you look deeper, one will realize that the fact of the matter is that Eveline is a female who is put under a lot stress, handles a lot of responsibility, and works extremely hard, and she does not break.
This story disproves theories that women are mentally and physically unable to handle the same amount of stress or responsibility that males do. In "The Boarding House", Mrs. Mooney is also neglected of basic love and affection by her husband, Mr. Mooney. He abuses her, flings insults at her, and threatens her with a cleaver in front of his customers at a butcher shop, and humiliating her in public, which leads to a depravation of respect by her fellow townspeople.
This shows male dominance in society, but then Mrs. Mooney divorces her husband, which shows a shift in the balance of power between males and females. Another shift in the balance of power between the two genders is the fact that Mrs. Mooney and her daughter, Polly, work. This shows that women are capable of being successful without men, and can lead flourishing, fortuitous, and independent lives. Joyce also forces his readers to acknowledge the fact that men are just as much to blame as women for inappropriate conduct with the situation between Polly and Mr. Doran.
Joyce exposes indecent, corrupt, and unjust way that men view women as play things, and that in an affair or inappropriate relationship, the female is always stuck with the consequences of their actions while the men are allowed, expected even, to continue with their lives as though nothing has happened. However, Mrs. Mooney, a female, forces Mr. Doran, a male, to take responsibility for his actions and not just leave a naive and fragile girl to break, and makes Mr. Doran marry Polly. This also shows the shift of power between males and females, and the increased morality of women over men.
Joyce is revealing the sad truth of Dublin: that too often men are allowed to have their way with women, and leave the relationship unscathed, while the women have to bear the brunt of the consequences. Both "Eveline" and "The Boarding House" portrays the life of women in a realistic manner, which causes the reader to realize the truth about females that Joyce wants to express: that they are equal in mental, intellectual, and moral strength. It is only when the cycle of male dominance and abuse is started that women start to become weaker, because they lose their sense of self-worth.
In "Eveline", Joyce uses the title character to prove that women can bear hard labor and maintain her sanity. He also uses "Eveline" to show that that the only time women are inferior is when they have been told or treated so since childhood. Eveline is forced to give up her potential for happiness and tranquility in order to take care of her family, which makes her seem morally superior to all of the men in her life. In "The Boarding House", Mrs. Mooney lives without a man in her household, and was perfectly capable of thriving.
Later, a man, Mr. Doran, does something that is morally repugnant, and instead of being able to get away with it, Mrs. Mooney, a female ultimately delivers justice. Joyce was essentially a visionary when it came to the female characters in his stories. He forces his readers to acquire a consciousness of the unfair and unequal treatment of females in his society, as well as prove that this treatment is not required because females are quite apt and able to handle any and all of the responsibilities of men.
Related Topics