Compile a strategic analysis for British Airways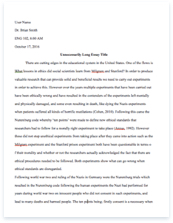 The whole doc is available only for registered users
Pages: 7
Word count: 1722
Category: British
A limited time offer! Get a custom sample essay written according to your requirements urgent 3h delivery guaranteed
Order Now
1.0 British Airways: A brief history
British Airways can trace its origins back to the birth of civil aviation, the pioneering days following World War I. On 25 August 1919, its forerunner company, Aircraft Transport and Travel Limited (AT&T), launched the world's first daily international scheduled air service between London and Paris. That initial flight, operated by a single-engine de Havilland DH4A biplane taking off from Hounslow Heath, near its successor company's current Heathrow base, carried a single passenger and cargo that included newspapers, Devonshire cream and grouse. It took two and a half hours to reach Le Bourget. Shortly afterwards, two more British companies started services to Paris, and to Brussels.
In July 1979, the Government announced its intention to sell shares in British Airways. The Civil Aviation Act 1980 was passed to enable this to happen. Lord King was appointed Chairman in 1981 and charged by the Secretary of State for Trade to take all necessary steps to restore the Group to profitability and prepare it for privatisation. With an overall deficit of £544 million declared for 1981-82, including special provisions to pay for an extensive "survival plan", which included staff cuts, suspension of unprofitable routes and disposal of surplus assets, the task of re-establishing the company as the world's leading airline began in April 1983 with the repositioning of the carrier as the World's Favourite Airline. In February 1987 British Airways was privatised.
Over one million applications were received for shares in the airline, offered at 125 pence, making the flotation 11 times oversubscribed. Freed from the constraints of Government ownership, British Airways announced a merger with British Caledonian in July. The merger went ahead following approval by the Monopolies and Mergers Commission later that year.
Today British Airways operations are carried in more than 130 countries and cities round the globe with 600 offices and destinations. If we closely analyze the success of British Airways over the years, we can see that due to adapting new technology in the business and the use of appropriate technology in proper planned systems have had dramatic changes in the operation in British airways. (The Press Office; www.britishairways.com)
Despite a long and successful history, British Airways has been making corporate losses. For example, in 2002, it has made a loss of £142 millions and the share price has been decreasing since 2000.
2.0 A SWOT analysis for British Airways
Developing an appropriate business strategy would involve creating a link between the external environment and the internal strengths of BA. A way of doing this is by compiling a SWOT analysis.
A SWOT analysis is the focus upon the strengths, weaknesses, opportunities and threats facing a business internally and externally. The idea of such an analysis is that the organisation builds upon its strengths, minimise its weaknesses, seizes its opportunities and eliminate the threats as much as possible.
2.1 Strengths
* The size and the establishment of the brand – British Airways is a firm that is recognised on a global scale. This is a critical success factor for the organisation. It has established such a strong brand from its reputable history and long running operations. The BA logo (found at the top of this report) is instantly recognisable. British Airways is a huge organisation and such brand acknowledgement can only occur when an organisation is of this sort of stature.
* Customer loyalty – BA focuses heavily on retaining their customers, they use reward schemes. This is particularly relevant for corporate travel. Business who regularly operate in other countries can enrol with BA's "On Business" scheme. Here businesses receive points for the number of times they use a BA flight. These points can be redeemed for rewards such as; reward flights, chauffer driven limousine travel, discounted hotel stays and express rail tickets. This is an effective way of encouraging repeat custom from businesses. I feel that the "On Business" programme is a core competence of BA.
* Long haul flights – BA regularly flies to the U.S which obviously has a long flight time. They offer first class in flight entertainment, along with fully reclining seats to make the journey a more comforting experience. Also the in flight meals are highly regarded, especially in comparison with My Travel.
* Gate positioning – the positions of the boarding gates at both London Gatwick and London Heathrow (the main airport from which it operates) are closer to the departure lounges. Leaving passengers with more time to relax and also with a shorter distance to walk to get to the gate. For example, the furthest gate in London Gatwick takes around 30 minutes to walk to.
* Use of the Internet – BA efficiently uses the internet and maintains the luxury image throughout. The following services are available through BA's website;
Online booking, travel insurance for UK residents, a detailed online timetable/schedules and 'real-time' arrivals and departures. It also contains contact telephone numbers worldwide.
2.2 Weaknesses
* Damaged reputation – the organisation's reputation is currently under fire. The withdrawal of the Concorde was a major factor in this. BA has a long history and is a well established firm, however over time it has come under much scrutiny due to its high prices, especially in comparison with organisations such as EasyJet and Ryanair. BA has also endured criticism for it's customer service. The problem with such a firm is that as it established a well respected brand name and was known for it's quality, as soon as the quality declines, it is noticed and receives unwelcome publicity.
* Worrying financial position – BA has been losing money for the last three years, for example in £142 million in 2002. Below is a graph that shows the fluctuating share prices:
This shows that the share prices are unsteady at the least. The prices were in massive decline after September 11th 2001. This not only had an effect on British Airways but on the airline industry as a whole. Although they enjoyed an increase in 2003, the share price has been steady decline in 2004 with few minor increases.
* Little market activity – BA looks after its current customer's very well, especially its corporate customers. The aspect they do not focus marketing schemes to attract prospective customers. This is the opposite compared to most other organisations. Many organisations place too much emphasis on attracting new customers rather than focusing on those they already have. I feel that the company suffers from a deprivation of strategic management for investment, which is the most important aspect for growth of the airline.
* Reliance on certain revenue sources – BA tends to rely heavily on particular sources of revenue, such as the On Business service or long haul flights. However it is difficult to rely on short flights to Europe, as it simply cannot compete with EasyJet and Ryanair.
* Lack of innovation and ideas – BA tends not inspire innovation and new ideas which I feel is a large stumbling block for them. An organisation needs innovation to compete in different markets and to increase its market share in those which it already competes.
2.3 Opportunities
* Further alliances – although BA has increasing debts, a huge investment opportunity would be the purchase or merge with a firm such as Ryanair. This would not only help them compete with EasyJet but also mean that they could possibly sell some of their aircraft as they would not need as many. This isn't likely to clear the huge debts that are amounting but would certainly help to ease the financial worries that they clearly must have.
Another alliance that I think should at least be a consideration is that of an alliance with a large hotel chain, such as the Hilton Group. Both firms offer luxury services and it would be a logical association for the two of them. For example, if a flight is either delayed for longer than 12 hours or is cancelled for the day, the firms could offer discounted rooms. Increased hospitality for travellers, who are not generally 'relaxed', would be an ideal solution. This would suit people far better than driving back to their homes. Such an alliance would also be logical as the Hilton Group has many hotels located less than 30 minutes drive from many major international airport terminals.
* Government regulations – in dealing with suppliers such as airports and the government, the airline industry has few options. Taxation and deregulation have already revealed the significant influence the government has on the sector. The lucrative routes or slots are scarcely available for smaller firms, but for organisations with big market share (although it is decreasing) like BA it is relatively easier to get these resources.
2.4 Threats
* Strong competition – BA has many competitors, the main competitors it has on trans-atlantic operations is Virgin Airlines. For shorter routes, the main threats are EasyJet, Ryanair and Monarch. Increased competition is a benefit for the consumer but not for businesses. BA simply hasn't sufficient financial resources to warrant cheap European flights.
* Fuel costs – the cost of oil and other fuels are constantly rising. One of the worlds largest sources for oil is Iraq, which is of course under attack from the U.S and the U.K. This is resulting in far less oil being exported which in turn forces distributors to sharply raise their prices.
* Terrorist attacks – this is a major physical threat to not only BA but to all airlines. With an increasing number of attacks being carried out, consumers are far more concerned about flying, especially to the US, than they were five years ago. Apart from increased security levels, there is no specific way to stop these attacks, causing the trans-Atlantic market to decline dramatically.
* Global recession – A recession on a global scale would mean that firms would not be able to afford executive travel, as offered by BA. It would result in BA's "cheaper" competitors gaining yet more market share. This is likely to leave many of BA's fleet grounded and an increasing number of staff redundant.
From the above analysis, it is clear to see that British Airways is in an unsteady position. Not only are their finances in turmoil but competition seems to get stronger everyday. BA does not focus enough on attracting new customers which means they would go to one of the competitors. An uncertain future lies ahead of the organisation, which is certainly not being helped by the war in Iraq.
Related Topics