Autobiography – My Past, Present and Future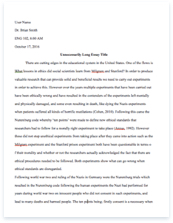 The whole doc is available only for registered users
Pages: 5
Word count: 1171
Category: Biography
A limited time offer! Get a custom sample essay written according to your requirements urgent 3h delivery guaranteed
Order Now
On the 24th February when it was two minutes to twelve o'clock in Newham General Hospital, everyone went totally hushed because a new, normal junior was going to be born, but to my parents, I was a king full of love, hope, adventure and success!
My "near-the-beginning" years of life started at nursery where I learnt to be self-confident and to interact with other people to try to overcome speech therapy. While I was in nursery, I also learnt to speak better English and started to make new friends; nursery was so enjoyable and entertaining because we had animals to pet on a daily basis and were allowed to play all day long; we also made biscuits and cakes for everybody!
When I was about to finish nursery, me and my class mates went on many trips and had many parties because many of the nursery students were changing school for primary, nearly all my friends had left before nursery finished, so I was lonely for a few weeks. I and my mum were already making a plan what I was going to do in summer like going to Lego-land and going around to my aunt's house. I was also getting prepared for primary…
My first day in primary was amazing and interesting because I met new teachers and students of the school. The first few weeks were fun but it was getting hard and challenging. I and my class were getting prepared for our year 2 tests already. We all got worried by all the work we were doing.
As I was getting older I started to get into football and many other sports in my day-to-day life. I started to support a football team called "Liverpool" because they had many magnificent football players that entertains me and which are always triumphant. While I was in football I had exceedingly vast interest in cooking but I kept it quite because I thought my sister would pick on me.
Years went past really quickly and I was already in year 6; now getting ready for the most significant test of my life so far. When the day came to do the exams, I was really terrified and nervous; it was a drawn out day doing all the exams but I got through it. As it finished, me and my friends were all joyful and enjoying life for now.
We were told that our result would be back in five weeks so everyone was relaxing and having a pleasurable time.
The day came we were getting the SATs results: everyone was intimidated like mice; one by one we had to walk through the long corridor, getting anxious by every step; I entered the room, I got the marks: it was a level 5 in Math's 5 in science and only a 4 in English. My parents were exceedingly pleased and so in the summer holidays we went to America and Canada for my present. My results were really important to see what secondary school I would be established in. I desired to get in a private school where the teachers would be sincerely kind, polite and educated to educate everyone else.
Seeing that days and weeks went past, I was getting even more eager to see what private school I would be able to go to. Another critical day of my life came to see what school I got accepted in I got a post from the school as I was opening the letter and I was getting horrified by the looks of the small letter font and the next second I was screaming as I got in one of the greatest private school on the land; I was as happy as the smiling sun!
The third stage of my life was about to start in a private school in Chigwell called Guru Gobind Singh Khalsa College. I started on 7th September with many other children; we became friends instantly as the first day of school started even though we could not locate a way around school because it was enormous but the teachers and other students of the school assisted us around school.
Year 7 was truly tricky because the teachers were trying to split the year in higher and lower groups, we all got plenty of homework on the first day, When it was time for year 8, they split the year into higher and lower class; I was called to be in the lower class and I got awfully disappointed and was about to shed tears! On the next day of school, I was shifted to the higher class because they said I have the ability to get healthier marks. I was then as cheerful as a new born baby.
Time was going certainly fast, I was already getting organized for our GCSE's so we had heaps of homework and we were revising extremely intensively. By year 9 I already started of my GCSE; it was even problematical because I had to accomplish my coursework, homework and had to revise all the time! I barely got to spend time with my family but I was told it will all pay off so I attempted my finest in studying. There were many temptations that were taking me off from studying such as computer games, toys and chiefly TV, it was demanding to overcome.
In the closing stages of year 9 I sat my science and math GCSE; and after them it was time to get back to enjoying life and whilst waiting for my GCSE results. The end of a tough year came close as summer holidays were coming up. I was expecting my GCSE results on the 16th of August therefore I was having an amusing and a blissful life with my school mates and my previous school friends.
While I was enjoying my holiday's time went past dreadfully quick and it was close up on receiving my results. On the 16th of August I had got my report of the GCSE I had taken. I gaze carefully threw the letter and I catch glimpse of my marks and was not proud of myself because I only got a B for overall in math's and Science. Then after seeing my marks I was pleased and in a decent tone I told my parents and their reaction was a pleasant response. I had another three weeks of holidays left so I tried to make the most of it but there was a drawback of holidays in my school because I had bunch of holiday homework left to complete.
Whilst in my holidays I was thinking of becoming a pharmacist because it is a pleasurable and interesting job that will also help the public if they need aid on what medicines to take. Becoming a pharmacist would create an easier and enjoyable life and will educate me in various parts in life.
In my petite and gracious life so far I had numerous of fears and had overcome them but I had a lot of other fears to overcome such as: Heights, bugs and the dark.
Related Topics