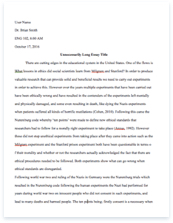 The whole doc is available only for registered users
A limited time offer! Get a custom sample essay written according to your requirements urgent 3h delivery guaranteed
Order Now
Apple Inc. was founded in 1976 by Steve Jobs and Steve Wozniak. Apple designs, manufactures, and markets a range of personal computers, mobile communication and media devices, and portable digital music players, and has a revolutionized the way we purchase music and software applications. Its products and services include Macintosh computers, iPhone, iPad, iPod, Apple TV, consumer and professional software applications, music and applications through the iTunes Store, and a range of accessory, service and support offerings.
The company sells its products globally through its retail stores, online stores, and direct sales and third-party cellular network carriers, wholesalers, retailers, and value-added resellers. Currently, Apple has 409 retail stores in 14 countries and an online store with global sales of $16 billion in merchandise in 2011, and they lead the United States retail market in terms of sales per unit area. A few years ago, during a talk with an Apple executive, he mentioned that Apple's goal is to always stay at least two years ahead of the competition.
Hundreds of people inside Apple spend thousands of hours doing omething that most of its competitors don't do, which is to visualize what customers will want in two to five years and architect every detail of that vision across all of its devices. And the operative word here is details. Apple sweats the details across its entire ecosystem of products to make sure that they fit into this broader vision of the future.
While most admit that competing with Apple is difficult because of its many strategic advantages, almost all agree that Apple's approach to moving the market forward in innovation and then showing them the way is actually a good thing. Apple's attention to the consumer experience has been a plus for them and forced them to pay much more attention to the customer instead of advancements. Apple also provides an amazing retail experience for its customers. Anyone who has gone into an Apple store knows why Apple attracts millions of people to their stores worldwide each year.
There is one other strategic advantage that Apple has that does not make other vendors happy: Apple's $60 billion cash in the bank. Although there has been suggestion from stockholders that some of that should be given back to hareholders, Jobs and team have argued that they need it for acquisitions and other competitive issues. Now add to this Apple's attention to details and focused brainpower and you get a better sense of how Apple's strategic advantage is a rather big one.
Apple's current strategy is to provide new and innovative products while preserving their brand name. Apple has a social and cultural relationship with its fans and community, like a religion. The community is a way of life: work, create, communicate, listen to music, watch movies, and talk with friends and family, and it is all done with Apple. This community makes Apple strong with respect to Microsoft, and allows it to grow. Yet, it will be interesting to observe the fight between Apple too.
Apple could lose loyal customers because of the loss of its original value. A manufacturer's brand operates like an umbrella at the highest and broadest level of the brand, often covering multiple product line brands. Apple is an umbrella brand that adds strength to products under it i. e. , iPod, Macintosh, etc. These products can also be seen like sub-family-brands. Design is also important and allows it to be identified as a member of the community.
Apple takes it to a whole new level in its sleek designs and color options for all of its products. Even though Apple may have competition closing in on them, their strategy is to keep their current customers happy with new and exciting innovations which keep them coming back. The successful product line brand builds on and reinforces the manufacturer's brand. Apple and iPod are a prime example of how the product line breaks open a vast new market while leveraging the essence of Apple – ease of use, sleek design, and comprehensive solutions.
The iPhone, like the iPad, is considered as a linchpin brand roduct, because it will directly influences significant sales, and influences the market position in the future. The MacBook is the cash cow because its sales are stagnant, but does have a hardcore loyal customer base. iTunes coupled with the iPod, is a brand energizer, which enhances the iPod sales. Pricing is another strategy that Apple is price maintenance when it comes to retailers that want to carry their product. If you notice when you look at store advertisements, Apple products don't differ too much in price.
Price maintenance is Apple's way of controlling reseller pricing and protecting their direct sales. Target for instance might offer an iPad with a $20 promotional gift card with purchase which is a way to get customers into their stores. Once you buy the iPad at Target they are hoping that you will purchase an accessory (that has a higher markup) which is where they will make their money. If Apple allows resellers to offer products at deeply discounted prices then they Just become any other company out there.
While Apple has competitors in each of its three main product categories (mp3 players, Smartphone's, and PCs), no other company offers the full spectrum of quality products than Apple. With more competitors poised to Jump into the computer tablet industry, Apple needs to take a stand to differentiate their product from the competitors. With the Kindle Fire HD hot on Apple's heels, the lower price and open system capabilities gives apple a run for its money. The closed system architecture can hurt Apple in the long run. As a current iPad owner, I would definitely purchase a Kindle Fire HD as my next tablet.
SWOT Analysts Strengths: – Digital media (iTunes) – Ability to innovate – Expert in quality software and hardware – Brand perception – Brand loyalty and community Weaknesses: Steve Jobs: can Apple work without him? We did see that what happened when he was sick: the share fell. – Some product have faults (battery, screen, reception), which incompatible with open systems – A short product life cycle: revenues are heavily dependent on the launch of new products and services Opportunities: – Increasing needs for computers especially laptops: iPad, Smartphone's etc.
Expansion of domains using computers and software – Extension of the use of electronic devices by households – Generation X;Y are very sensitive to a brand strategy Threats: – Open source architecture (ex: Android) Pressure on iTunes from the music producers to increase the price of music – New online music store and new business model to sell music – Fall of iPod sales, which are being cannibalized by the sales of Smartphone's – Cheap computers (Dell, HP… ) – The rapid changes in high technology Apple does not corner the computer market over companies like Dell and HP; it simply doesn't have the market share.
When it comes to digital music players, Apple has cornered the market at 73% in 2010. In regards to the iPhone, while apple did have the highest market share it was not by much with Blackberry as a close second. In the year 2010, Apple had the most market share in the digital media player market. Foresman (n. d. ) Thompson (2010) Evolver (n. d. ) It is important for Apple to diversify itself but to know when it's time to leave the game. With the integration of products like the iPhone which allows it to be used like a mini combination iPad and iPod.
Then you have the separate components of the iPod and the iPad and on their own they are great devices. I don't foresee the iPod or iPad replacing the iPhone. The device that I would most likely see apple discontinuing would be the iPod. The same capabilities are integrated into their ablet and smartphone. Consumers are always trying to find ways to streamline the number of digital devices they own. The tablet and smartphone industries are the best avenue for Apple at this point unless they come up with another new gadget.
All of the devices that Apple makes are very similar and compatible with one another. They all have roughly the same screen layout from the iPad to the iPhone to the iPod touch. This is a genius move by Apple to keep familiarity amongst products which drives ease of use and upgrade. Apple has integrated cameras into its devices which gives them another layer of functionality. The company has maintained a high most important product line for Apple will be tablet computers.
Related Topics