Primary Components Strategic Management Process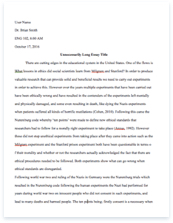 The whole doc is available only for registered users
A limited time offer! Get a custom sample essay written according to your requirements urgent 3h delivery guaranteed
Order Now
To obtain the most success out of any assignment, whether it is personal or business related, everything all begins with a plan at the highest level. It is often wondered why businesses are so successful, is it good leadership, or great planning. There will be a brief discussion on the four primary components of a strategic management process, and why it is needed for a company.
Strategic management centers on assembling a solid structure for a business that will need also the efforts of other individuals, "process of specifying an organization's objectives, developing policies and plans to achieve these objectives" (WordIQ, 2010). It takes decisions from all three company levels to make solid strategic decisions, strategic management evaluates a businesses vision, helping understand what is needed to execute and ensure the businesses consistency.
Businesses need to analyze, gather large amounts of information to evaluate and learn from change in the market. Environmental scanning helps businesses scan and uncover issues determining if the market is going as expected, "monitoring, evaluating, and disseminating of information from the external and internal environments to key people within the corporation" (Wheelen & Hunger, 2008, p. 10).
Strategy Formulation is very important to an organization, helps management prepare for the future of the organization in developing strategies. Strategy formulation is the creation of, "plans for the effective management of environmental opportunities and threats, in light of corporate strengths and weaknesses" (Wheelen & Hunger, 2008, p. 12).
Keeping the internal structure of an organization is very helpful for the long-term life of a business. Strategy Implementation keeps the internal areas of a business running, "process by which strategies and policies are put into action through the development of programs, budgets, and procedures" (Wheelen & Hunger, 2008, p. 16).
The final components of a strategic management process are the evaluation and control, the monitoring of performances. Managers use this component to compare real performances with desired ones. To be effective in evaluation and control, managers must acquire unbiased information to, "make adjustments in its strategy formulation, in implementation, or in both" (Wheelen & Hunger, 2008, p. 18).
M&T Bank strives on being the best bank for both its employees and community. It currently has a great vision statement reaching out to the community, "M&T strives to be the best company our employees ever work for, the best bank our customers ever do business with and the best investment our shareholders ever make" (M&T Bank, 2011). By reaching such goals, M&T has been conducting surveys both online and when customers conduct their transactions. This gives M&T bank an understanding of any changes in the market that my impact the organization. They use this information to also deliver excellent customer service and pride themselves on serving consumers on what is important to them and not the bank.
Conclusion
Being a manager or leader takes much pride and involves many tasks. As significant as strategizing a vision for the business, it involves dedication and commitment to succeed in the business world. A successful business will utilize all four components with the assistance of manager and his employees.
Reference:
WordIQ. (2010). _Strategic management_. Retrieved from http://www.wordiq.com/definition/Strategic_management
Wheelen, T.L., & Hunger, D. (2008). _Concepts in Strategic Management and Business Policy_ (11th ed.). Upper Saddle River, NJ: Prentice Hall.
M&T Bank. (2011). _Vision Statement_. Retrieved from https://www.mtb.com/aboutus/Pages/VisionStatement.aspx
Related Topics