Point of View Analysis: Boston Beer Company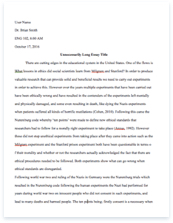 The whole doc is available only for registered users
Pages: 6
Word count: 1445
Category: Marketing
A limited time offer! Get a custom sample essay written according to your requirements urgent 3h delivery guaranteed
Order Now
Situation: The Boston Beer Company is a publicly owned regional craft brewery headquartered in Boston, Massachusetts. Known for its high quality craft brews, it is considered a small, independent and traditional American brewery. Recognized by the name Samuel Adams, the craft beers are brewed in Boston, Ma, Cincinnati, OH, and Breinigsville, PA. Major brews include the Boston Lager, and Sam Adams Light along with 50 other beverage selections under distinctive product lines such as our Seasonal Brews, Brewmaster's Collection, Barrel Room Collection, Specialty Beers, Limited Release Beers, Twisted Teas, and Hard Ciders. The Boston Beer Co. distributes to all 50 states as well as 20 international countries including Canada, Germany, and Australia. The company produces two and a half million barrels of beer annually and makes up less than one percent of the United States beer market. The Boston Beer Company has been one of the leading craft brewers since its inception in the 1980's.
However, the beer industry has seen recent changes in the market share between craft brewers and the larger companies of MillerCoors LLC. and Anheuser-Busch. Due to an aging population in America, beer consumption is slowing and consumers are valuing quality over quantity. Therefore, the craft brewing industry has seen a 14% boost in overall sales even with a 2% decline in beer consumption as a whole. Witnessing this growth within the craft brewing industry, the market is sure to see a wave of incoming competition.
Problem:The problem as it stands, although not immediately daunting, is the risk of losing credibility and market share amongst the craft brewing community. Samuel Adams has held such a strong position within the craft brew industry for some time, it doesn't seem as if it is at any risk of falling from its pedestal. However, the risk is very real indeed. Not only are there numerous benefits for new entrants to break into the market right now, but big house brewers are discreetly taking advantage of this growth as well. The number of new entrants in the market is up 11% from last year, and it's no wonder with recent developments for aspiring craft brewers. Due to the long-standing successes of the Samuel Adams brand and its stance as the only publically traded craft brewing company, the brand is also at risk of losing its local craft brewed image, which has been revered for throughout its upbringing.
Cause: With consumer trends leaning towards the preference for quality, flavorful brews over mass-produced light beers, higher sales have resulted overall, which our company should be benefitting most from considering our position within the market. Instead, our top-line expectations for next years growth in revenue has been lowered to 1-2% per barrel. Next, with the introduction of legislative bills urging tax-cuts for small breweries, cutting the $7 per barrel in half for the first 60,000 sold, current competitors and new entrants will be taking advantage of those enhanced profits. Lastly, with the $100,000 in small business loans we provide each year, new competitors will certainly be finding their way into the craft brewing market eventually.
On top of these issues, select other competitors provide an entirely different threat to our market share. Many of the loyal craft brew consumers are unaware that strong competitors such as Blue Moon, Shock Top, Leinenkugel, and Goose Island are in fact entirely under the ownership of big brewers such as AB InBev and SABMiller. Furthermore, many are also unaware that these major brewers also own significant equity stakes in competitors such as Red Hook, Widmer, and Kona, which they sell through their mass distribution channels exhibiting them as independent, locally owned small-business brewers. As I have illustrated, the Boston Brew Company must see the threat of these current and incoming competitors and must take advantage of this thriving time for craft brewers.
Solutions:
1. In order to maintain or gain additional market share, one solution could be to explore international expansion opportunities. Not only does our company already have international recognition and collaborations with German brewers, but the Boston Brew Company has greater financial ability than many competing craft brewers to take on such an expansion. American craft brew sales are up 52% in Europe as of last year, of which Samuel Adams has gained a large chunk. Samuel Adams has also earned awards worldwide for our craft brews, further illustrating a global appreciation and thus demand for our products. Developing an international distribution location could further expand the brand's global recognition and boost annual sales, which would ultimately earn the Boston Beer Company a greater market share worldwide.
2. Another potential solution for Boston Beer Co. would be to take advantage of this growth in craft brewing by developing collaborations, partnerships, or acquisitions with other major and minor craft breweries throughout the U.S. Through partnering or acquiring other successful breweries, the company is not only supporting other small brewers and the industry itself, but we would also be gaining a greater market share and additional revenues. This may prove beneficial to both the revenues and profits of the company as well as the price of stock and demand for shares in the market.
3. With the long-standing successes of the Boston Brew Co. and the recent introduction of the company being the only publically traded craft brewer, many believe it has lost its small-time image. The company was founded on the ideals of supporting small business and quality craft brewing, however, we are no longer a small craft brewer and risk losing the brand image we were once founded upon. Therefore, my third proposition for a solution would be to regain our relevance as a local craft brewer through catering marketing and product development to represent just that. By bringing the company to revisit its roots through new products, and encourage ideals of tight-knit locality through marketing, the Samuel Adams brand could add value back in the eyes of consumers.
Decision: My decision for solving this problem would be the third option of re-introducing the Samuel Adams brand to the consumers as a local quality craft brewer. Through developing a new marketing campaign and introducing a new line of local brews to the American consumers, we can remind our customers that, although the company has seen great successes, our beginnings were just as modest as many local craft brewers today. The company has not lost sight of our quality craft brewing principles and will refuse to be overshadowed by newer craft brewers preaching the same ideals. American consumers appreciate witnessing the successes of the smaller competitors, which in todays beer market, we still are very much an underdog to powerhouses like InBev and MillerCoors. Simply put, the Boston Brew Co. needs to gain back that American appreciation for being one of the first pioneering craft breweries, and needs to remind the American people that we will not be forgotten in light of the growing competition within the craft brew industry.
Action Plan:The campaign should be budgeted to about one third of the company's annual advertising budget, which comes to about $10 million. The project should take no longer than 8 to 10 months, and progress should be measured based on quarterly evaluations to ensure it remains on track. The first step would be to develop a team dedicated to the re-branding of Samuel Adams. A segment of the team would be responsible to research historical values of craft beer making in America and to capture the essence of what makes craft brewing so highly valued. Another segment would be dedicated to the aesthetic and design of marketing ads and product labeling for the new line of products. This team would need to conduct market research on design aspects that evoke a historical feel, yet still appeal to a very modern market of craft brew enthusiasts.
A third segment of the team would need to be dedicated to capturing the essential flavors of what makes the Samuel Adams brand so valued, while also capturing a local historical brewed flavor that can appeal to beer drinkers everywhere. It is likely that there will be resistance from stakeholders, because we are essentially changing the way consumers view our brand. Many stakeholders value the brand as it is currently depicted and has been depicted since its start but assurance shall be stated that once a market changes, brands must follow suit so as to not be forgotten or left behind. Stakeholders must understand that even though the image of Samuel Adams may be slightly altered once this project is complete, the high quality product and strong ideals upon which it stands will always remain.
Related Topics